Do you want to learn more about skincare and related cosmetic treatments and practice your skills?
Then you need a student esthetician role, and to secure this, you need to highlight your passion for the industry and any relevant skills or experience you've got on your resume.
Find out how to do this with our detailed guide and esthetician student resume example below.
Contents
| | |
| --- | --- |
| How to write a Esthetician Student resume | |

Esthetician Student Resume Example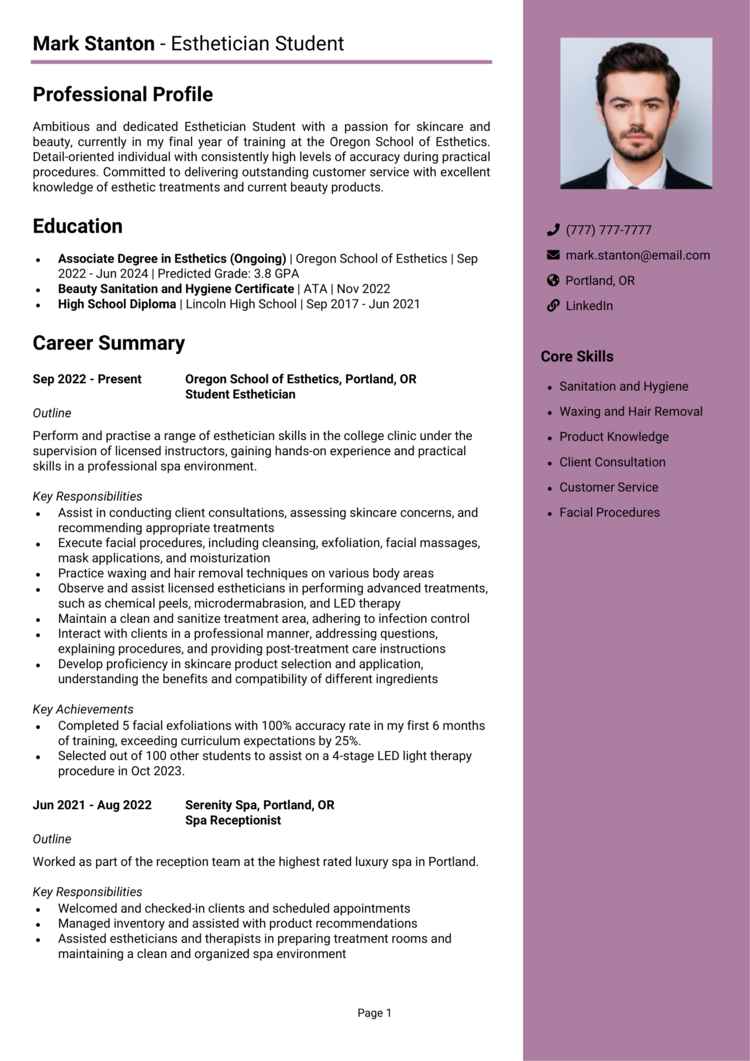 This example Esthetician Student resume provides you with a general idea of how your resume should look, and what information recruiters expect to see.
The rest of this guide will explain how to layout your resume and create each section effectively.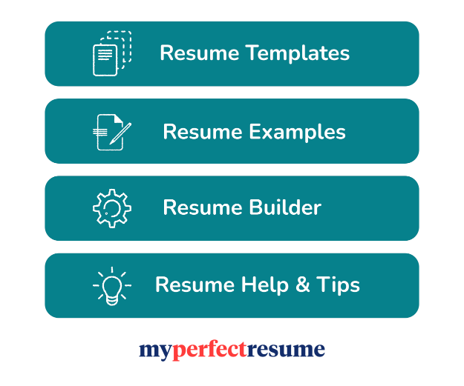 Esthetician Student resume layout and format
Formatting and structuring your resume correctly is key to landing job interviews.
Your resume needs to look attractive, but more importantly it needs to be easy for recruiters and hiring managers to read and digest the information.
These tips will help you to do that: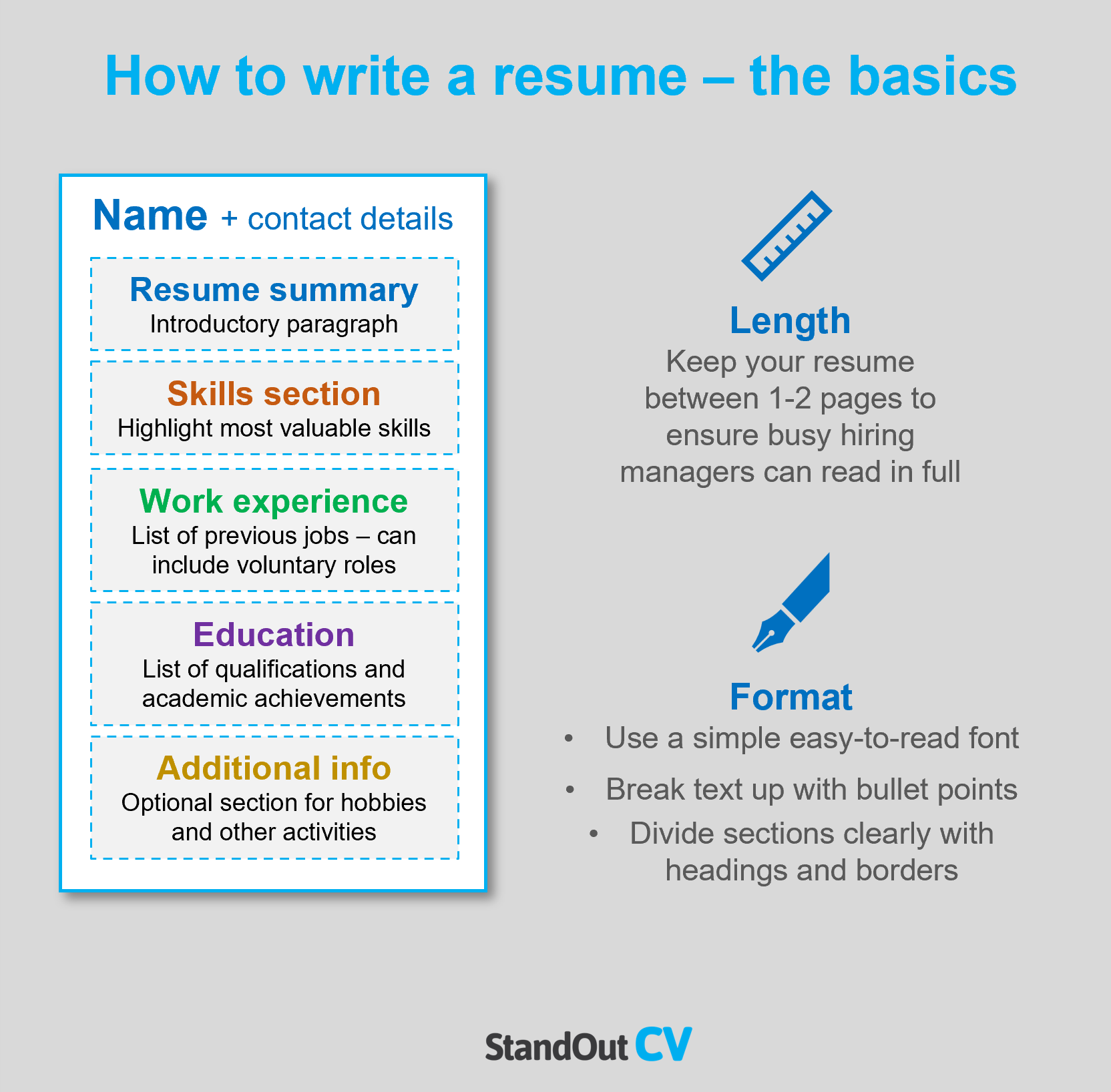 Formatting your resume
Length: Attention spans in recruitment are notoriously short, so keep your resume short and sweet. There's no exact rule for resume length, but aim for 2 pages or less if you want to ensure yours gets read in full.
Font & readability: To create a resume that is easily digestible for hiring managers, it's essential to use an uncomplicated font and structure your content with bullet points and short paragraphs.
Layout & Structure: While creating an attractive resume, it is crucial not to compromise functionality for design. To ensure both, use bold headings and borders to structure the page into clear sections.
Photos: You are not obliged to add a photo to your resume in the USA, but it can be a nice way of adding some life to the document.
Quick tip: Achieving a professional look for your resume can be difficult and time-consuming. If you want to create an attractive resume quickly, try our partner's Resume Builder and use one of their eye-catching resume templates.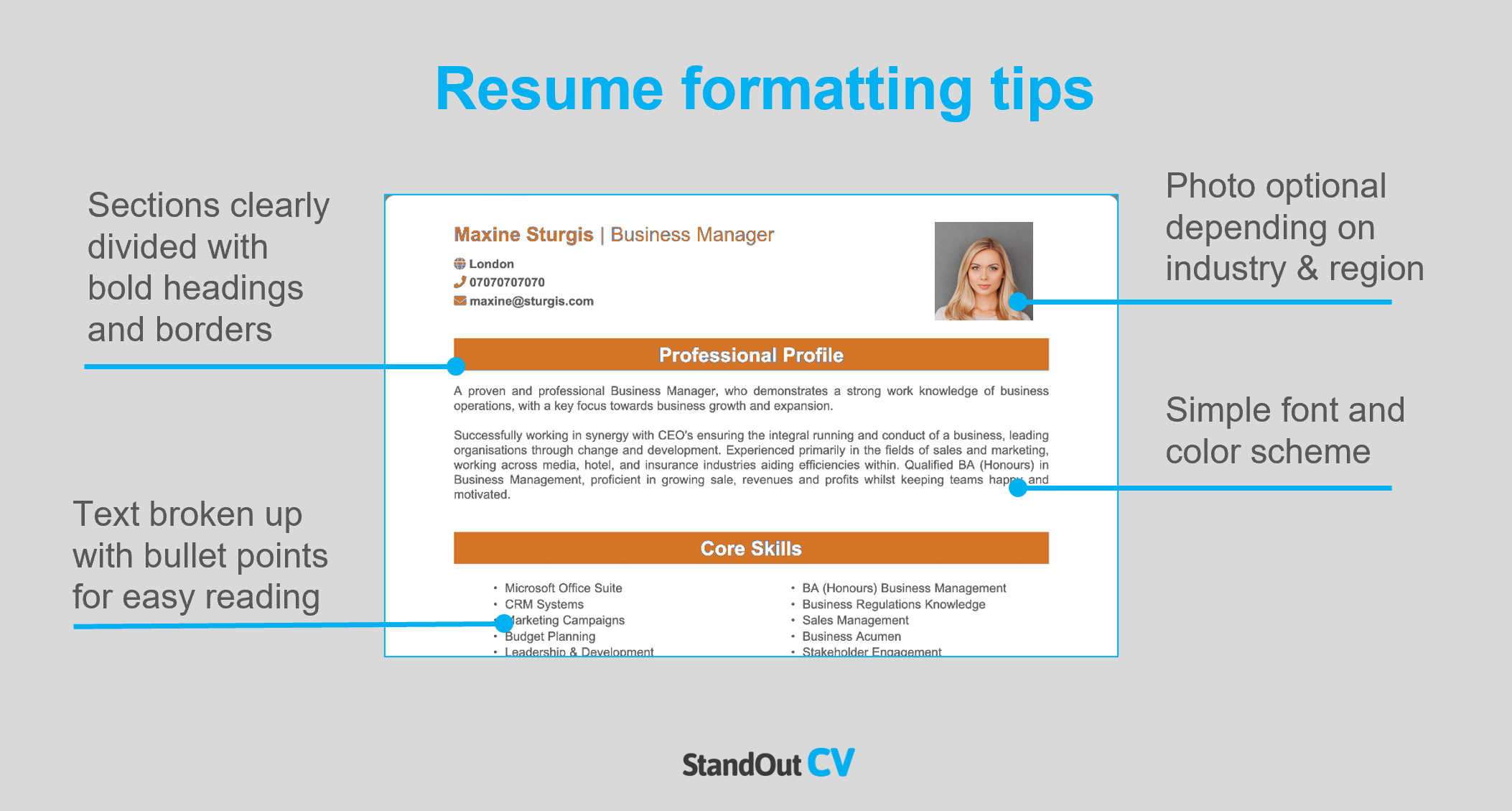 Resume layout
Divide the page into these sections when you write your own resume.
Name and contact details – Simply state who you are, and how to get in touch with you.
Resume summary – An introductory paragraph at the very top of your resume which summarizes your skills, experience and suitability for your target jobs.
Core skills section – A bullet-pointed list of your skills that relate most to your target jobs.
Work experience – A list of your current and previous jobs, including all of your responsibilities and achievements.
Education – A section that showcases all of your education and academic achievements.
Additional info (optional) – Here you can add an extra section for things like hobbies and interests, or anything else that might be relevant to your target jobs.
Here's what to include in each part of your resume.
Contact Details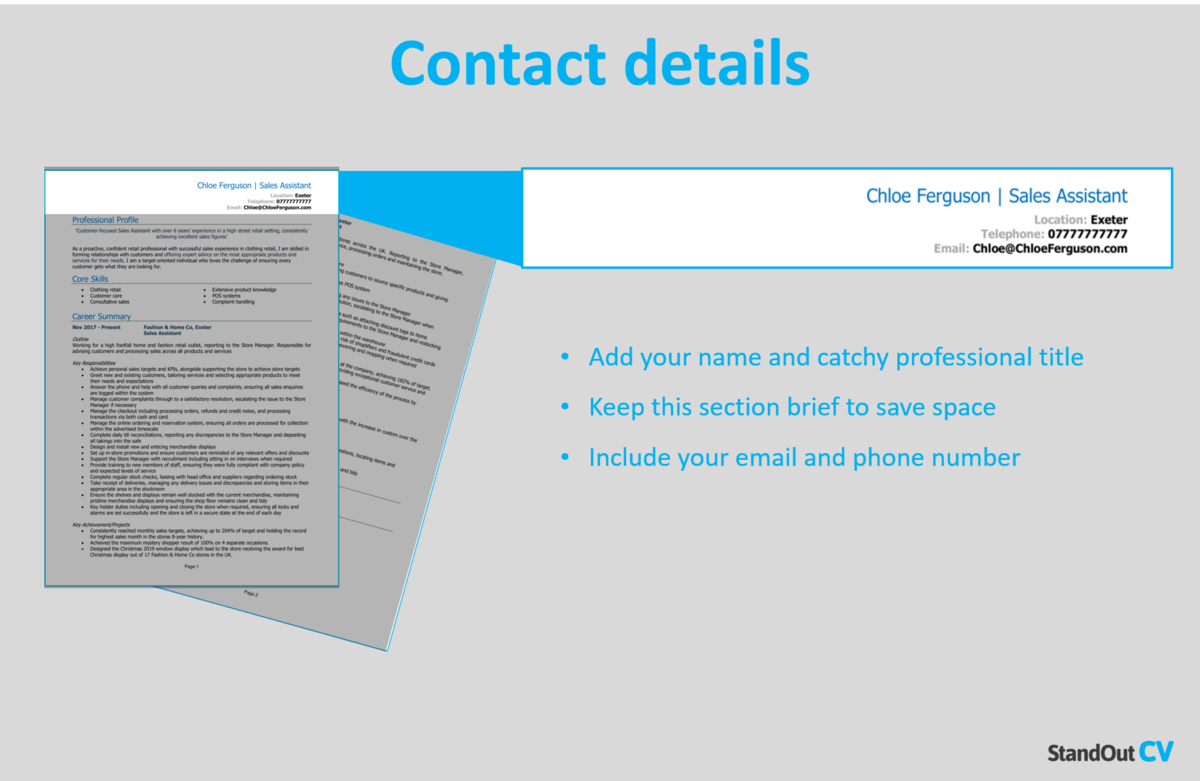 Add your name and contact details to the very top of your resume, making it easy for recruiters to get in touch
Name and profession title
Cell phone number – or another number you can answer quickly
Location – Add your local area such as San Diego or New York – not your full address as that will take up too much space.
Email address – Use your name or close variation – no nicknames from high school.
You can add a link to your LinkedIn profile if you have one – you do not need to include personal details like date of birth or marital status.
Esthetician Student Resume Summary
The resume summary is a short paragraph at the top of your resume, and it's purpose is to grab recruiter's attention and make sure they keep reading it.
To make your summary work, ensure that you provide a high-level summary of your skills and experience – and tailor it to reflect the requirements of the jobs you are applying for.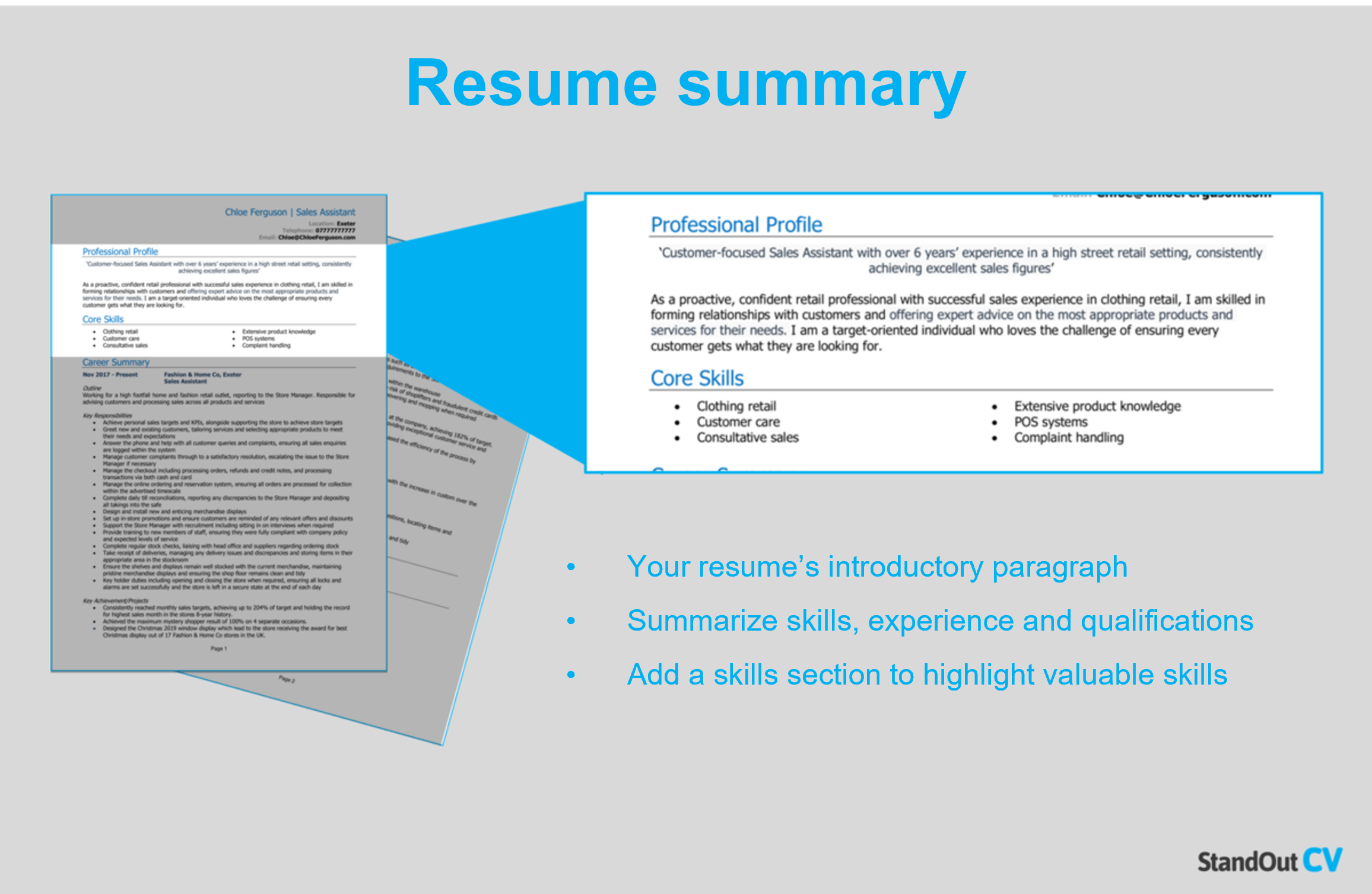 How to create a resume summary that will excite recruiters:
Keep it short: Your summary is intended to be a high-level introduction to hook readers' attention, so keep it brief (4-7 lines) – save the details for later in your resume.
Tailor to target jobs: To make your resume more relevant to your target jobs, analyze the job description and include as many matching skills as possible.
Avoid using cliches: Although you may believe that you're a "team player who always gives 110%," these kinds of cliches don't communicate much about your skills and qualifications to potential employers. It's more effective to stick to factual information in your resume.
Esthetician Student resume summary example
Ambitious and dedicated Esthetician Student with a passion for skincare and beauty, currently in my final year of training at the Oregon School of Esthetics. Detail-oriented individual with consistently high levels of accuracy during practical procedures. Committed to delivering outstanding customer service with excellent knowledge of esthetic treatments and current beauty products. 
What to include in your Esthetician Student resume summary?
Summary of your experience: Provide a summary of the kind of work you have previously done, along with the benefits you have delivered to the organizations you worked with.
Relevant skills: Highlight your skills which are most relevant to Esthetician Student jobs, to ensure that recruiters see your most in-demand skills as soon as they open your resume.
Qualifications: Mention any Esthetician Student qualifications that are important to your profession in the summary briefly, to show you are qualified to carry out the role.
Quick tip: Choose from hundreds of pre-written summaries across all industries, and add one to your resume with one-click in our partner's Resume Builder. All written by recruitment experts and easily tailored to suit your unique skillset and style.
Core skills section
Next, you should create a bullet pointed list of your core skills, formatted into 2-3 columns.
Here, you should focus on including the most important skills or knowledge listed in the job advertisement.
This will instantly prove that you're an ideal candidate, even if a recruiter only has time to briefly scan your resume.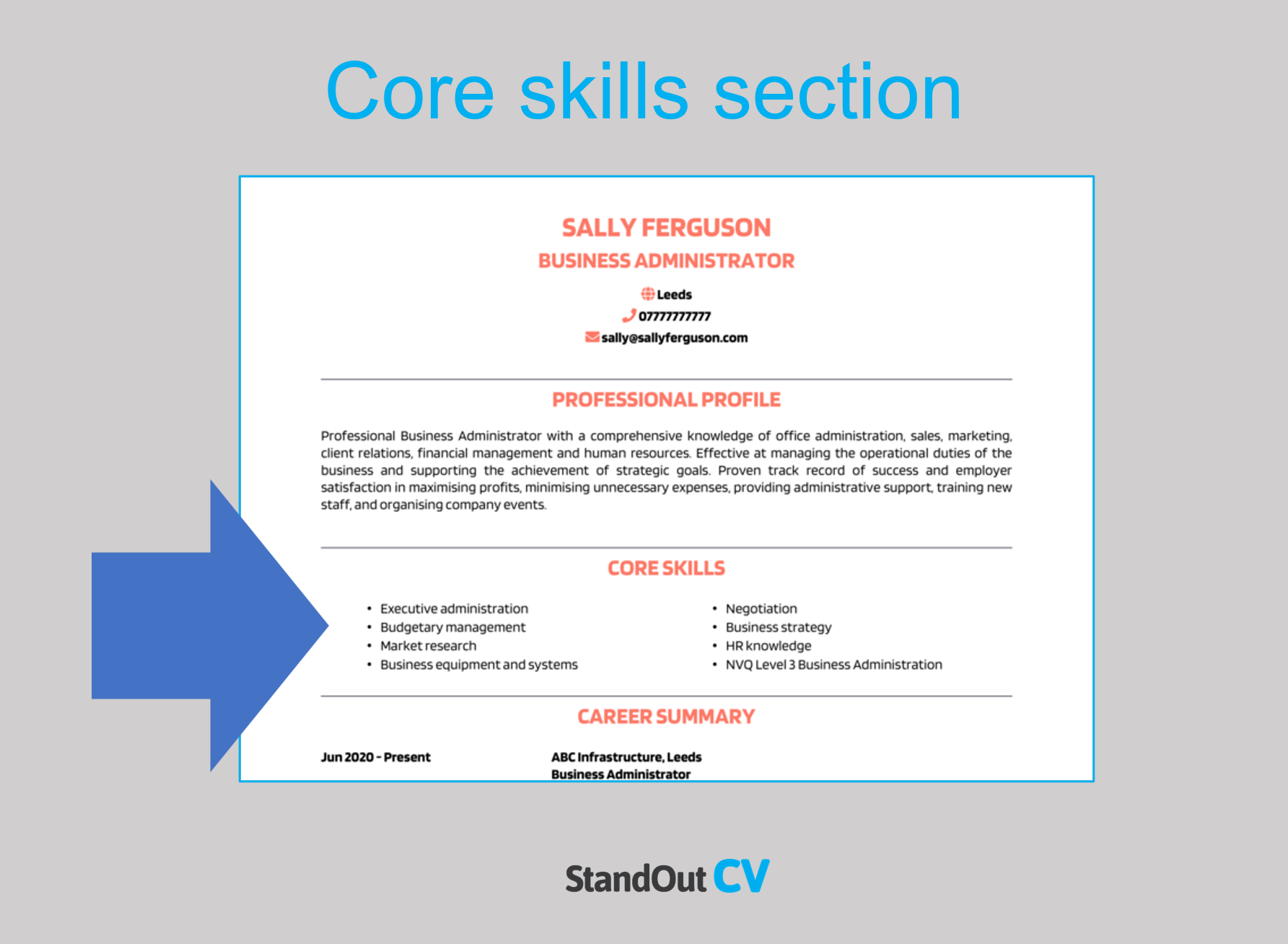 Best skills for your Esthetician Student resume
Skincare Techniques – Cleansing, exfoliating, moisturizing, and performing facial treatments to improve the health and appearance of clients' skin.
Hair Removal – Utilizing hair removal methods such as waxing, threading, and sugaring to provide hair removal services for clients.
Makeup Application – Applying makeup techniques for different occasions and clients, including foundation matching, contouring, highlighting, and creating various makeup looks.
Facial Massage – Utilizing knowledge of facial massage techniques to improve circulation, relax facial muscles, and enhance the effectiveness of skincare treatments.
Product Knowledge – Maintaining familiarity with different skincare products, their ingredients, and their specific benefits to provide suitable recommendations for clients' skincare routines.
Skin Analysis – Assessing clients' skin condition and concerns, identifying skin types, and customizing skincare treatments based on individual needs.
Sanitation and Sterilization – Utilizing knowledge of proper sanitation and sterilization protocols to maintain a clean and safe environment for clients and prevent the spread of infections.
Client Consultation – Conducting thorough client consultations, understanding their skincare goals and concerns, and recommending appropriate treatments and products.
Retail Sales – Promoting and selling skincare products, educating clients on product benefits, and providing aftercare advice to support clients in maintaining healthy skin.
Professionalism and Customer Service – Creating a welcoming and comfortable environment for clients while maintaining confidentiality and respecting their privacy.
Quick tip: Our partner's Resume Builder contains thousands of in-demand skills for every profession that can be added to your resume in seconds – saving you time and greatly improving your chances of landing job interviews and getting hired.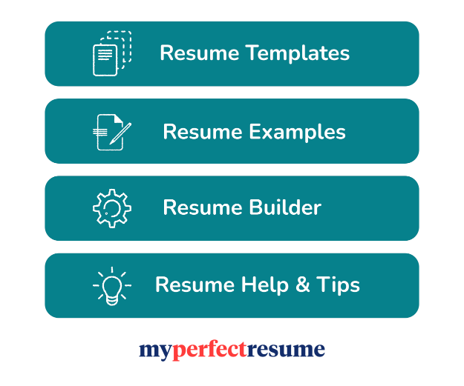 Work experience
Now that you've reeled recruiters in with your awesome summary, it's time to delve into your work experience.
Here you'll list your previous jobs (starting with your most recent and working backward) and showcase how you apply your skills in the workplace.
Provide lots of detail in recent jobs, and less in older roles.
If you have no relevant paid experience, you can include voluntary work and placements – but if you have lots of experience, you can leave out some of the really old jobs.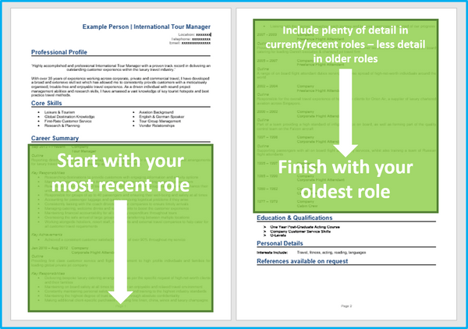 Structuring your jobs
Resume job descriptions contain lots of information, so its crucial to structure them well.
Use the structure below to ensure hiring managers can consume the information easily.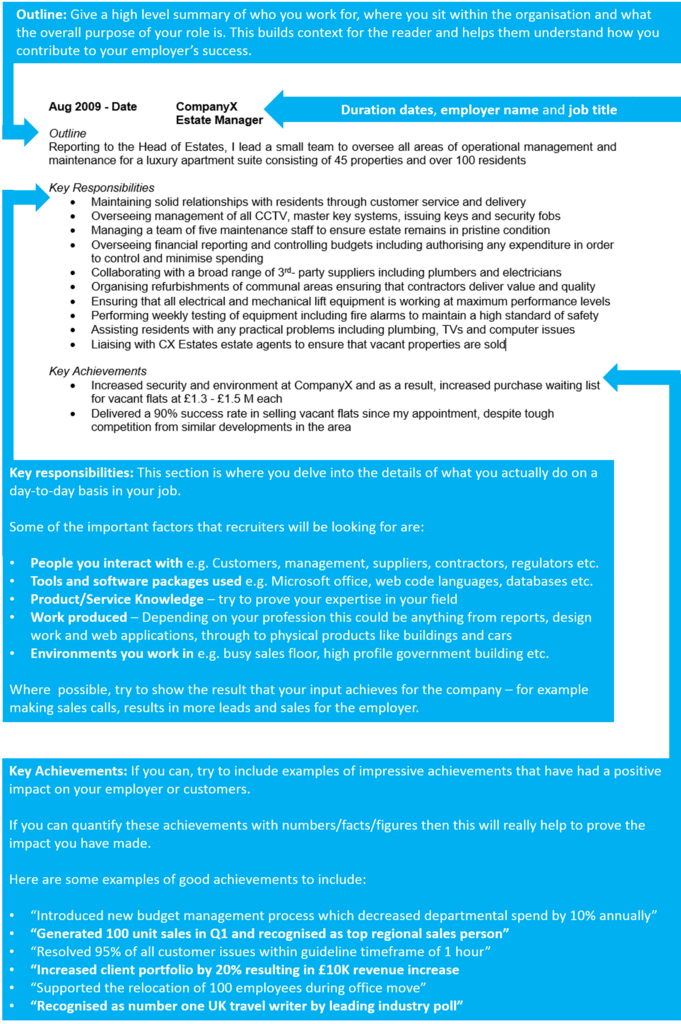 Job outline
To provide context to your jobs, begin each job with a concise summary of the organization, your role within it, and the main objectives of your position.
Key responsibilities
Next, write up a punchy list of your daily duties and responsibilities, using short bullet points.
Describe how you apply your skills and contribute to the running of the employer's business – highlighting skills which are applicable to your target jobs.
Key achievements
Finish each role by highlighting some impressive achievements you made whilst in the role.
Anything that benefited the employer can be included from making financial savings, to winning new customers.
Quantify your achievements with facts and figures if you can, e.g. "reduced call wait time by 10%"
Example job for Esthetician Student resume
Outline
Perform and practise a range of esthetician skills in the college clinic under the supervision of licensed instructors, gaining hands-on experience and practical skills in a professional spa environment.
Key Responsibilities
Assist in conducting client consultations, assessing skincare concerns, and recommending appropriate treatments
Execute facial procedures, including cleansing, exfoliation, facial massages, mask applications, and moisturization
Practice waxing and hair removal techniques on various body areas
Observe and assist licensed estheticians in performing advanced treatments, such as chemical peels, microdermabrasion, and LED therapy
Quick tip: Create impressive job descriptions easily in our partner's Resume Builder by adding pre-written job phrases for every industry and career stage.

Education section
Nearing the end of your resume, your education/qualifications section should be added.
In a well-structured list, add all of your qualifications and certifications that qualify you to perform a typical Esthetician Student role.
If you have plenty of work experience, keep this section brief – if not, add lots of detail to make up for your lack of experience.
Additional information
At the end of your resume, you can add any extra information that might be relevant to the jobs you are applying for.
This could be hobbies, interests, publications, clubs or memberships.
This section is optional and doesn't need to be added if you have nothing more relevant to add.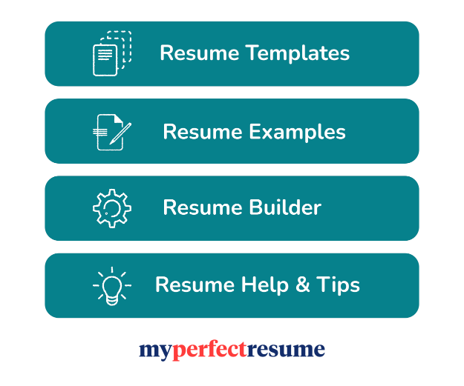 Writing your own winning Esthetician Student resume
A winning Esthetician Student resume should look great, read well, and sell your skillset to hiring managers.
If you follow the steps above, you should be able to bag yourself a top job in no time.
Good luck with your job search!