Debt collection certainly isn't for everyone, but with high job security and great earning potential, it can be a very rewarding career.
So, if you want to show off your skills and experience in the field, you owe it to yourself to write an impressive application that helps you to land your next role.
To help you create this, we'll share all our top resume writing advice, complete with a debt collector resume example, in the guide below.
Contents
| | |
| --- | --- |
| How to write your Debt Collector resume | |

Debt Collector Resume Example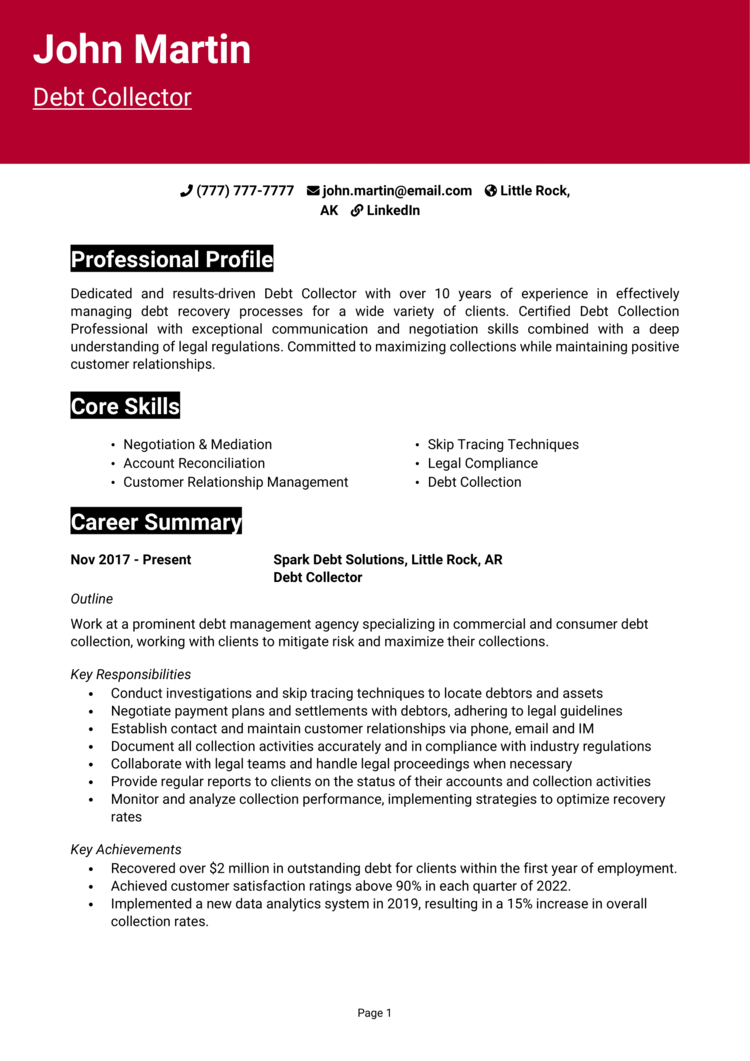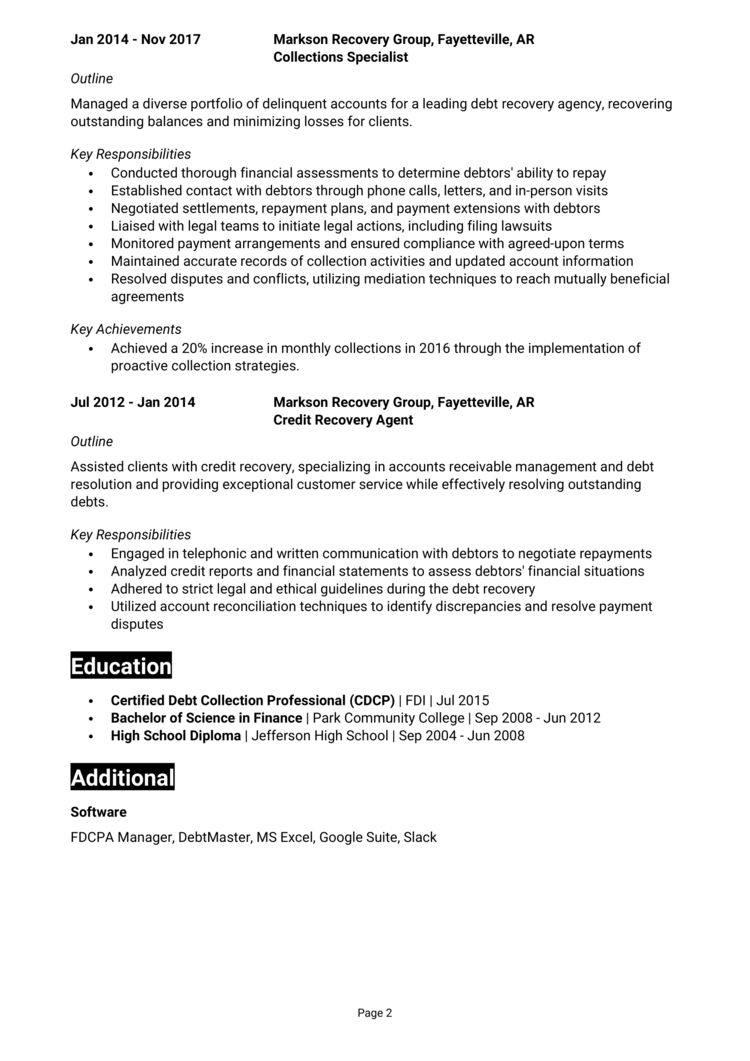 This example Debt Collector resume is well-structured to provide a pleasant reading experience for recruiters, and contains all of the crucial information they want to see.
The rest of the guide will show you exactly how you can achieve this in your own resume.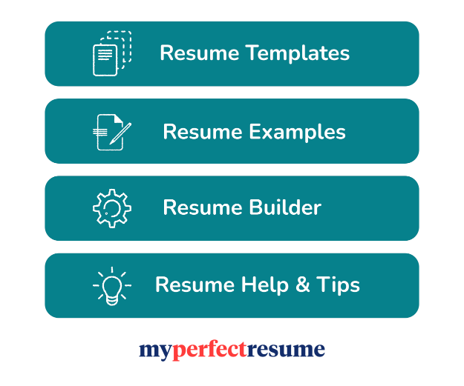 Debt Collector resume layout and format
Your resume layout and format will play a big role in helping hiring managers to take notice of your resume and stay glued to it.
Shoot for a simple yet professional look to ensure you make a strong first impression, and organize the page in a way that is easy for readers to digest the information.
The following formatting tips should help.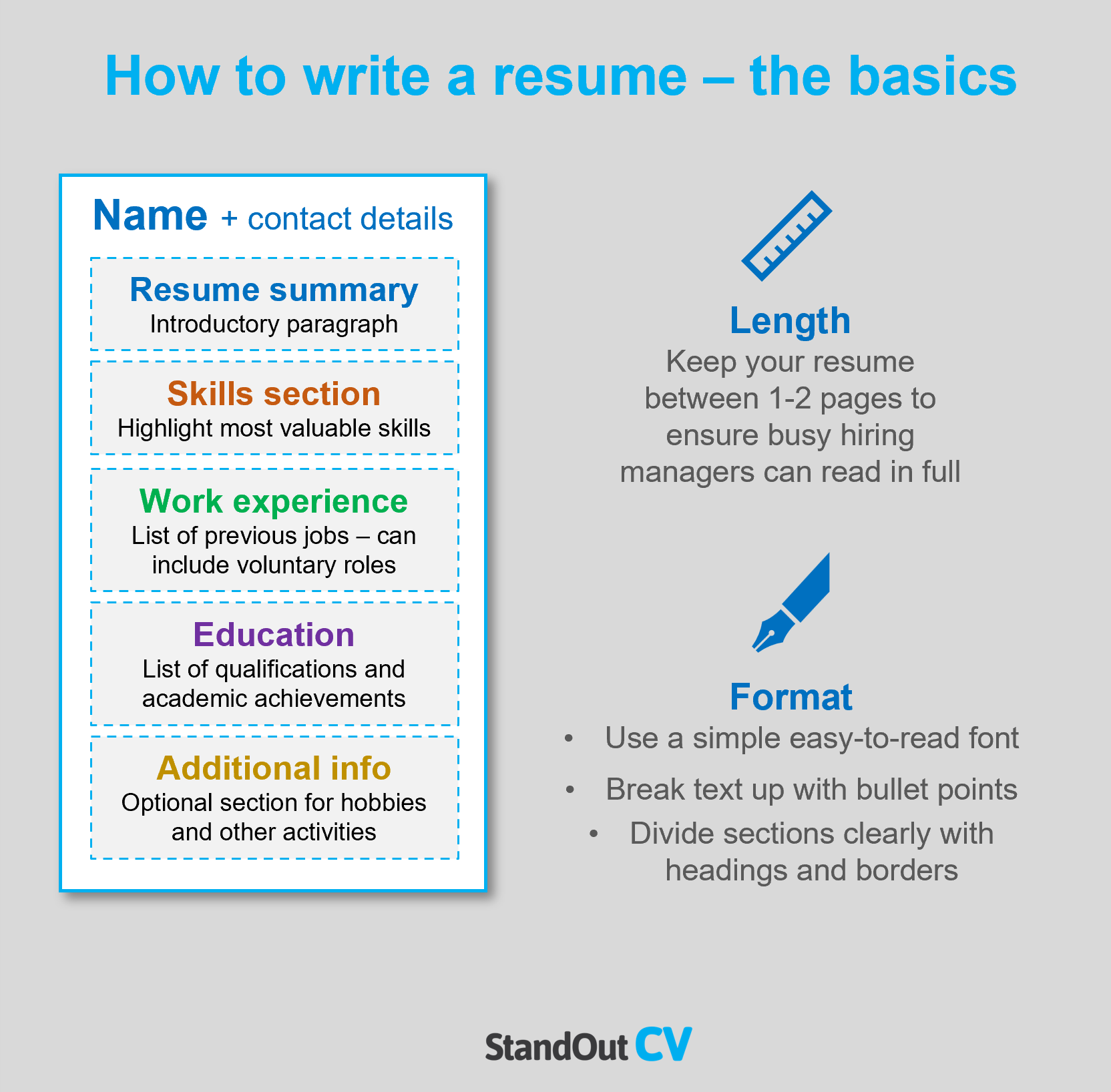 Formatting your resume
Length: Keep your resume to 2 pages or under. You've probably heard that recruiters and hiring managers don't have lots of time to read every resume, so keep yours brief if you want to ensure that they read all of the important info in yours.
Font & readability: Nobody likes to read huge unbroken paragraphs of text – and recruiters are no different. Break your resume text up with bullet points and use a clear simple font.
Layout: A well-designed resume is not just visually pleasing, but it must also be functional. To achieve a functional design, use bold headings and borders to separate the content into clear sections.
Photos: Although it is not compulsory to include a photo in your resume in the USA, it can be advantageous if you are applying to companies in creative industries.
Quick tip: Achieving a professional look for your resume can be difficult and time-consuming. If you want to create an attractive resume quickly, try our partner's Resume Builder and use one of their eye-catching resume templates.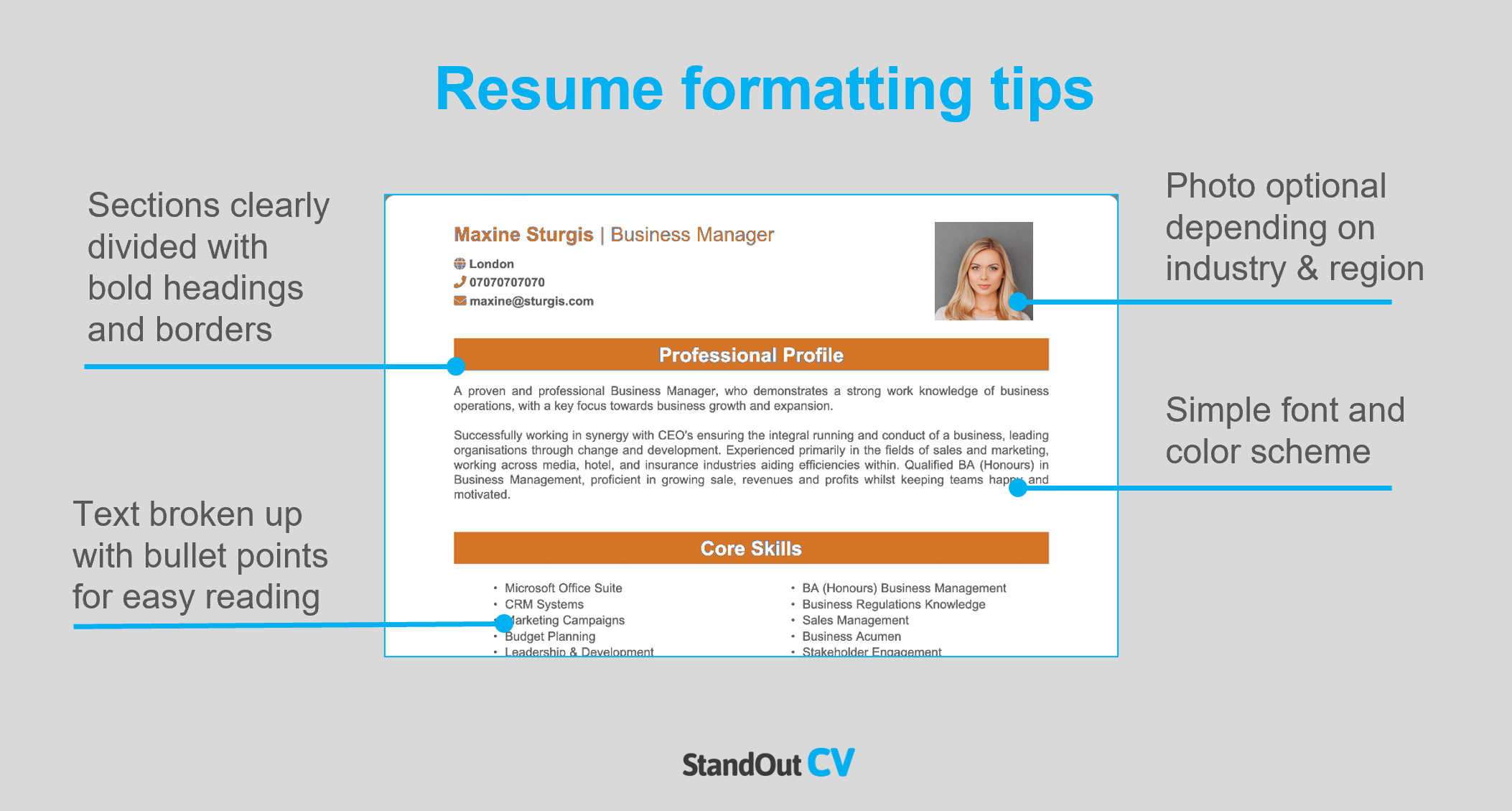 Resume layout
Add the following sections when you write your resume.
Name and contact details – Add to the very top of your resume to introduce yourself and make it super-easy for recruiters to get in touch.
Resume summary – Reel hiring managers in with an "elevator pitch" style paragraph which sums up your suitability for the job.
Skills section – A short and sharp list of your most important skills, that can be quickly skim-read.
Work experience – List your previous jobs (from newest to oldest) detailing the skills learnt and applied in each.
Education – List your qualifications and professional training.
Additional info – If it helps your application, you can add an extra section for things like hobbies and interests.
Here's what to add to each section of your Debt Collector resume.
Contact Details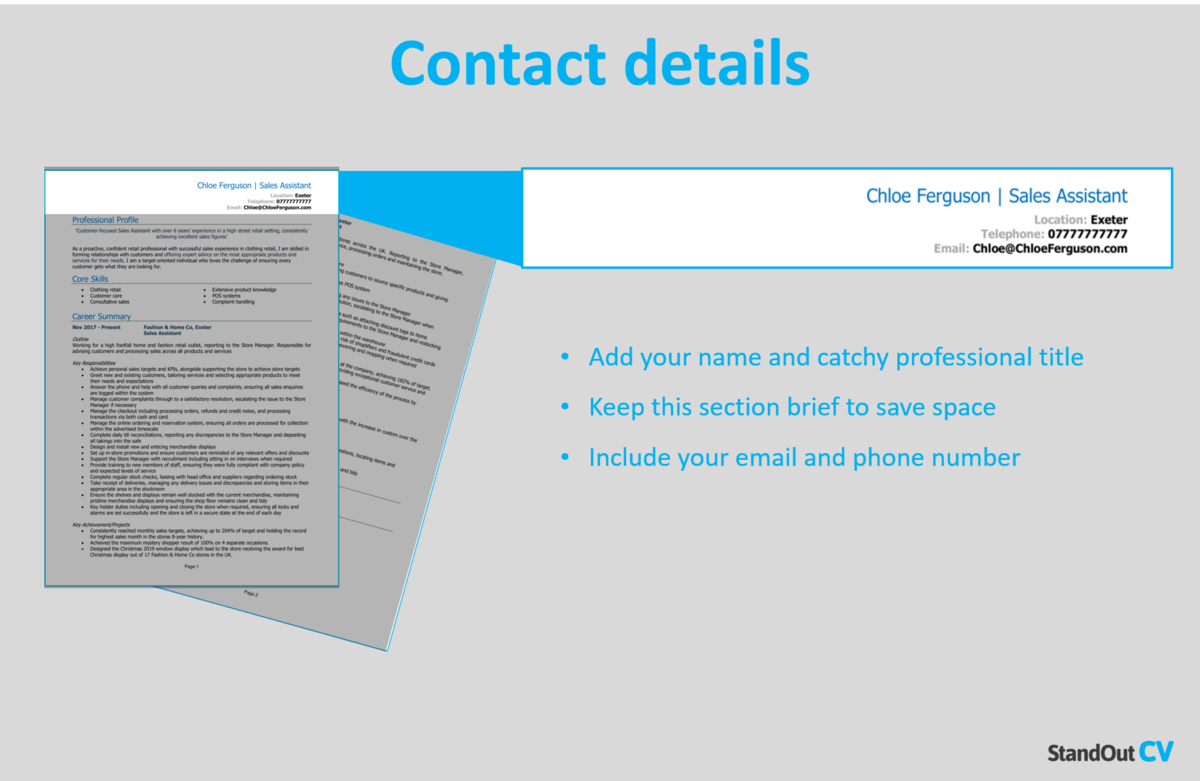 Add your name and contact details to the header of your resume, so that anybody reading can easily see how to contact you.
Name and profession title
Cell phone number – or any number you are easily reachable on
Location – Add your local area such as Washington or San Diego – not your full address as that will take up too much space.
Email address – Use a professional looking address.
You can add a link to your LinkedIn profile if you have one – you do not need to include personal details like date of birth or religion.
Debt Collector Resume Summary
Start your resume with a bang by adding a powerful summary to the top, summarizing your most valuable skills and experience.
This short paragraph is your chance to show recruiters why you are a perfect fit for the job and encourage them to read more of your resume.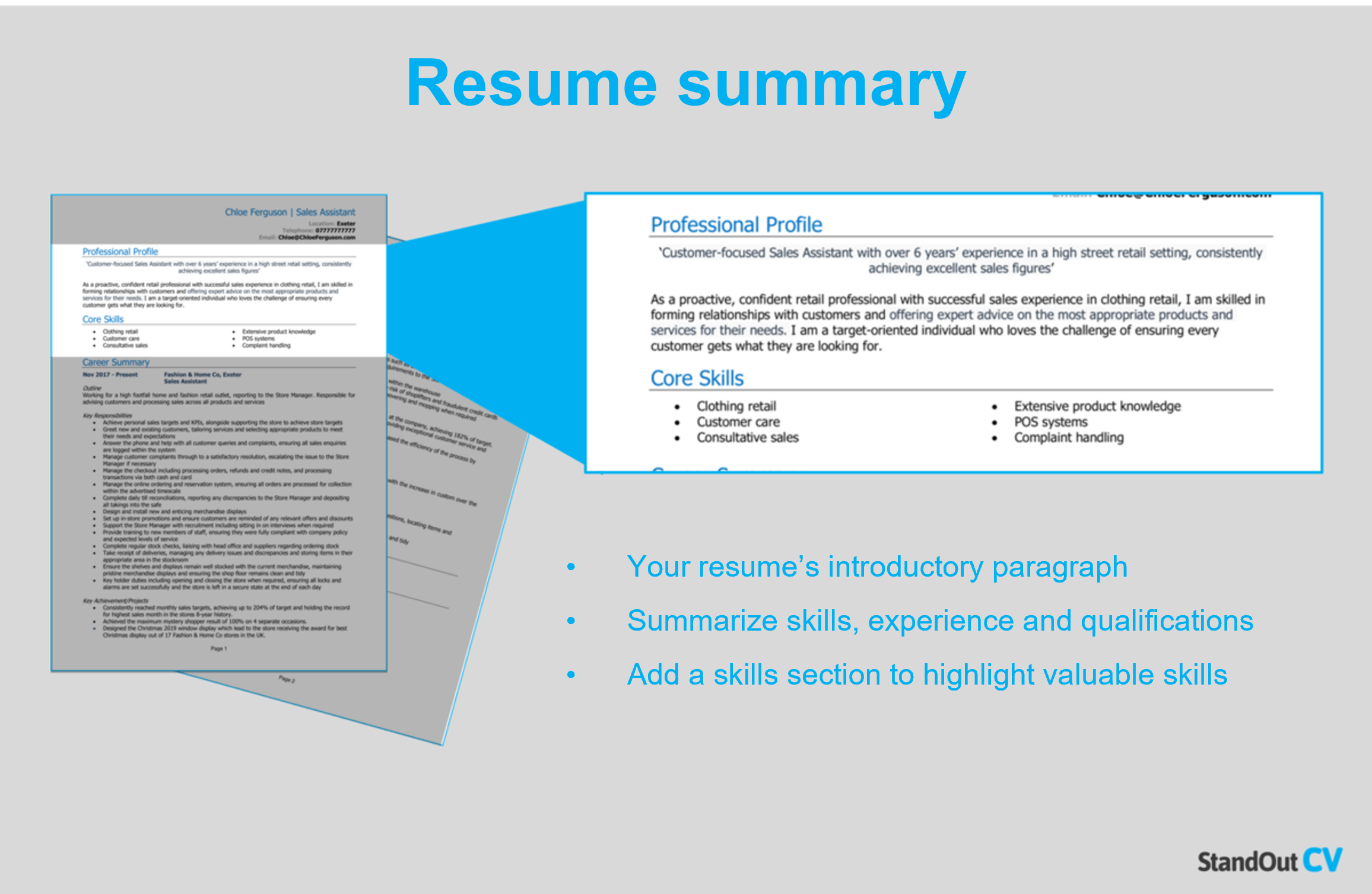 How to create a resume summary that will excite recruiters:
Keep it short: Your summary is intended to be a high-level introduction to hook readers' attention, so keep it brief (4-7 lines) – save the details for later in your resume.
Tailor to target jobs: Tailor your resume to your target jobs by studying the job description and adding as many matching skills as you can.
Avoid using cliches: Recruiters always see cringey cliches like "hardworking guru who works well in a team or individually" – they don't mean much to anyone, so focus your summary on tangible skills and experience.
Debt Collector resume summary example
Dedicated and results-driven Debt Collector with over 10 years of experience in effectively managing debt recovery processes for a wide variety of clients. Certified Debt Collection Professional with exceptional communication and negotiation skills combined with a deep understanding of legal regulations. Committed to maximizing collections while maintaining positive customer relationships.
What to include in your Debt Collector resume summary?
Summary of your experience: What kind of companies have you worked for in the past? And which jobs have you carried out?
Relevant skills: Highlight your skills which are most relevant to Debt Collector jobs, to ensure that recruiters see your most in-demand skills as soon as they open your resume.
Qualifications: To make a strong impression on potential employers when applying for Debt Collector jobs, be sure to mention any relevant qualifications in your summary.
Quick tip: Choose from hundreds of pre-written summaries across all industries, and add one to your resume with one-click in our partner's Resume Builder. All written by recruitment experts and easily tailored to suit your unique skillset and style.
Core skills section
Next, you should create a bullet pointed list of your core skills, formatted into 2-3 columns.
Here, you should focus on including the most important skills or knowledge listed in the job advertisement.
This will instantly prove that you're an ideal candidate, even if a recruiter only has time to briefly scan your resume.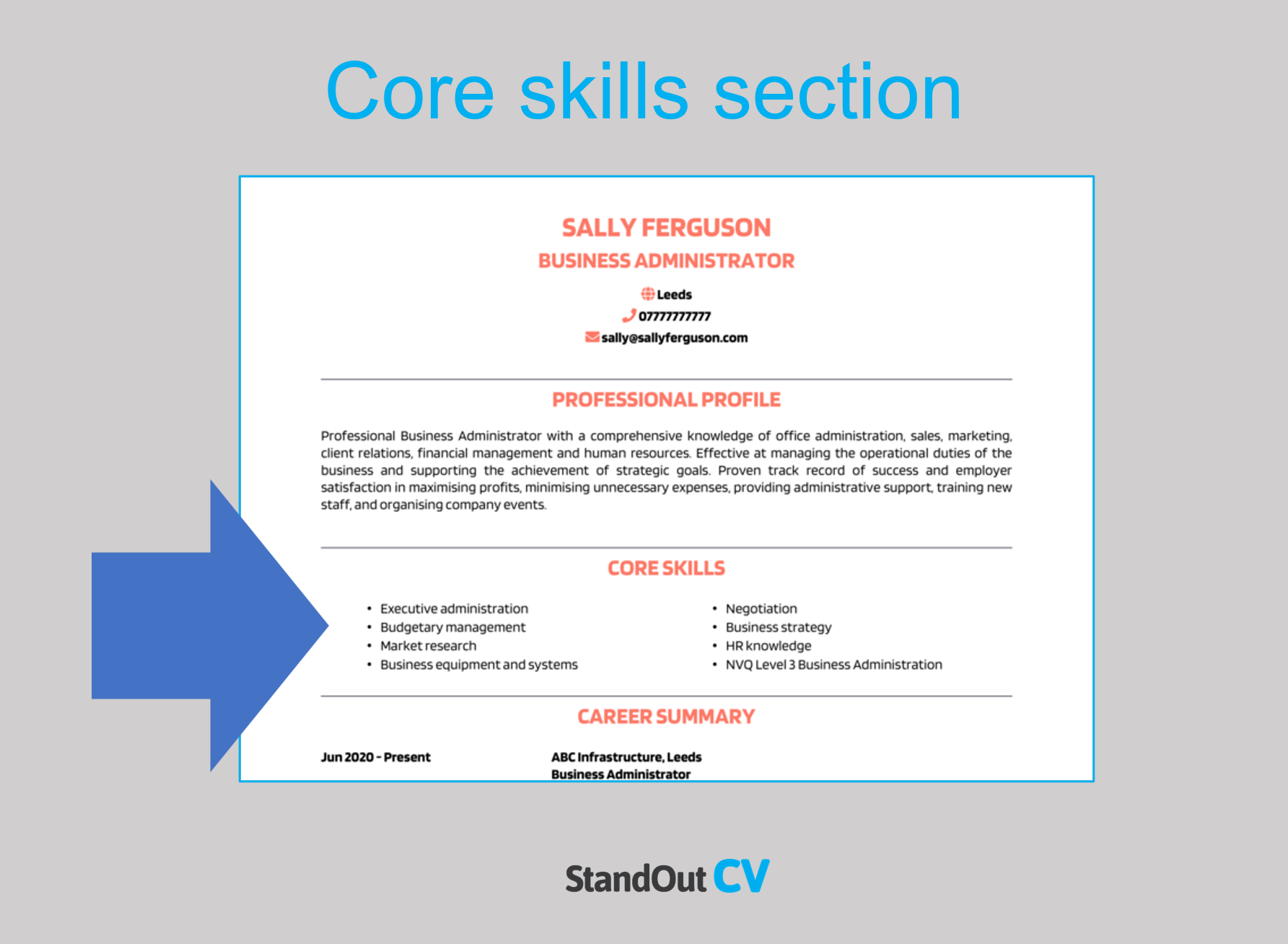 Best skills for your Debt Collector resume
Negotiation – Negotiating payment arrangements with debtors while maintaining a respectful and professional approach.
Stakeholder Communication – Interacting effectively with debtors, creditors, and legal professionals.
Persuasion Techniques – Using persuasion and negotiation tactics to encourage debtors to fulfill their financial obligations.
Understanding of Debt Collection Laws – Maintaining familiarity with federal and state debt collection laws and regulations to ensure compliance during the collection process.
Problem Resolution – Finding creative solutions to facilitate debt repayment and address challenges that may arise during the collection process.
Empathy and Emotional Intelligence – Understanding debtors' situations, showing empathy, and managing emotions in challenging conversations.
Data Management – Managing and organizing debtor information securely and confidentially.
Working to Targets – Prioritizing tasks and handling multiple accounts efficiently while meeting collection targets.
Resilience – Coping with rejection and maintaining a positive attitude in a demanding and potentially stressful work environment.
Customer Service – Handling difficult and delicate situations with professionalism and excellent customer service.
Quick tip: Our partner's Resume Builder contains thousands of in-demand skills for every profession that can be added to your resume in seconds – saving you time and greatly improving your chances of landing job interviews and getting hired.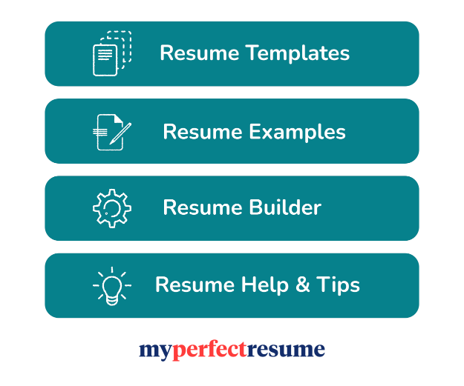 Work experience
Congratulations on successfully capturing the recruiter's interest with your attention-grabbing summary! Now, it's time to showcase your workplace impact by providing a detailed list of your previous job experiences and achievements.
If you have significant experience, consider highlighting the most recent few years to condense this section. However, for junior job seekers, it's essential to include as much relevant experience as possible, including volunteering and school work placements.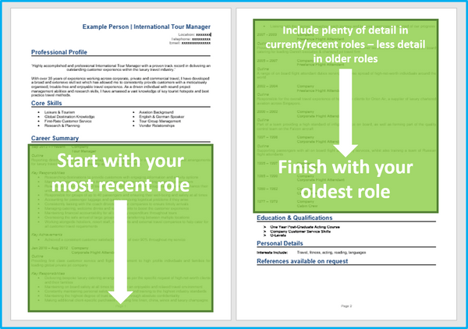 Structuring your jobs
Resume job descriptions contain lots of information, so its crucial to structure them well.
Use the structure below to ensure hiring managers can consume the information easily.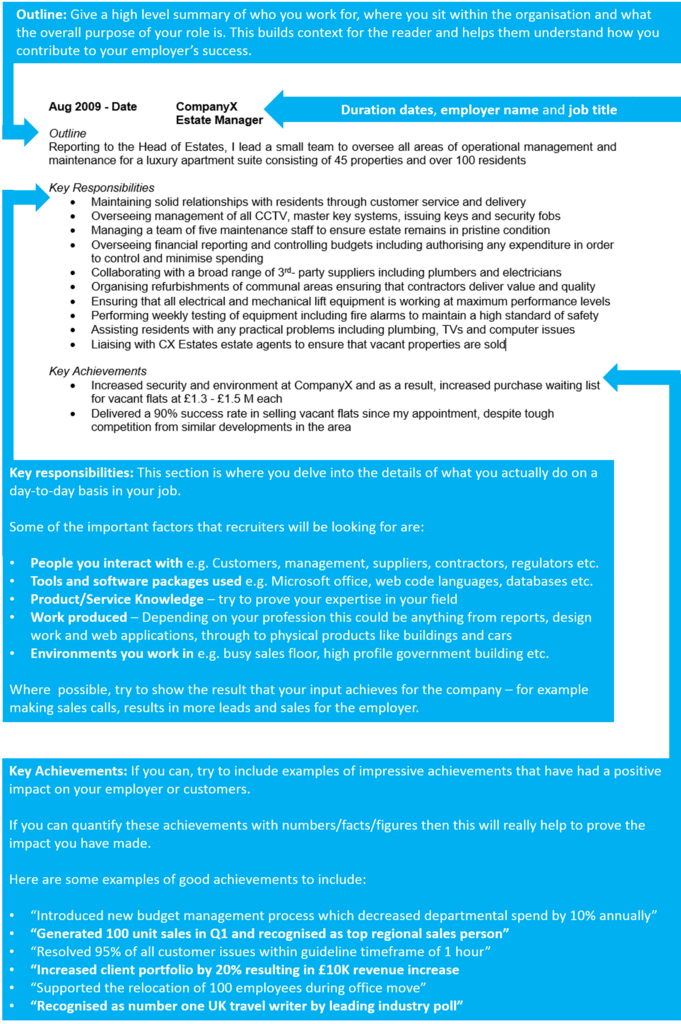 Job outline
Starting each job with a brief summary of the organization, your position within it, and the primary goal of your role can help recruiters quickly understand the context of your work.
Key responsibilities
Next, write up a punchy list of your daily duties and responsibilities, using short bullet points.
Describe how you apply your skills and contribute to the running of the employer's business – highlighting skills which are applicable to your target jobs.
Key achievements
Finish each role by highlighting some impressive achievements you made whilst in the role.
Anything that benefited the employer can be included from making financial savings, to winning new customers.
Quantify your achievements with facts and figures if you can, e.g. "reduced call wait time by 10%"
Example job for Debt Collector resume
Outline
Work at a prominent debt management agency specializing in commercial and consumer debt collection, working with clients to mitigate risk and maximize their collections.
Key Responsibilities
Conduct investigations and skip tracing techniques to locate debtors and assets
Negotiate payment plans and settlements with debtors, adhering to legal guidelines
Establish contact and maintain customer relationships via phone, email, and IM
Document all collection activities accurately and in compliance with industry regulations
Quick tip: Create impressive job descriptions easily in our partner's Resume Builder by adding pre-written job phrases for every industry and career stage.

Education section
Near the end of your resume add your education section
Experienced candidates should keep it brief and focus on professional qualifications – and junior candidates can include high school diplomas, college degrees etc.
Additional information
If you have anything else to add which is relevant to the jobs you are applying for, the additional info section is the place to add it.
Perhaps you have a hobby which involves relevant skills, or maybe you have some awards or publications worth mentioning.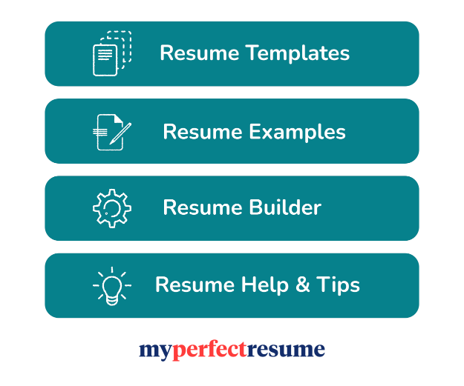 Writing your own winning Debt Collector resume
A winning Debt Collector resume should look great, read well, and sell your skillset to hiring managers.
If you follow the steps above, you should be able to bag yourself a top job in no time.
Good luck with your job search!