Are you ready to take on your next role as a corrections officer?
If you can you play an important role in enforcing rules, keeping order, and ensuring security and safety standards are met, you could be in high demand right now.
But in order to secure an interview, you need a strong application and we can help you to lock that down with our step-by-step guide and corrections officer resume example.
Contents
| | |
| --- | --- |
| How to write your Corrections Officer resume | |

Corrections Officer Resume Example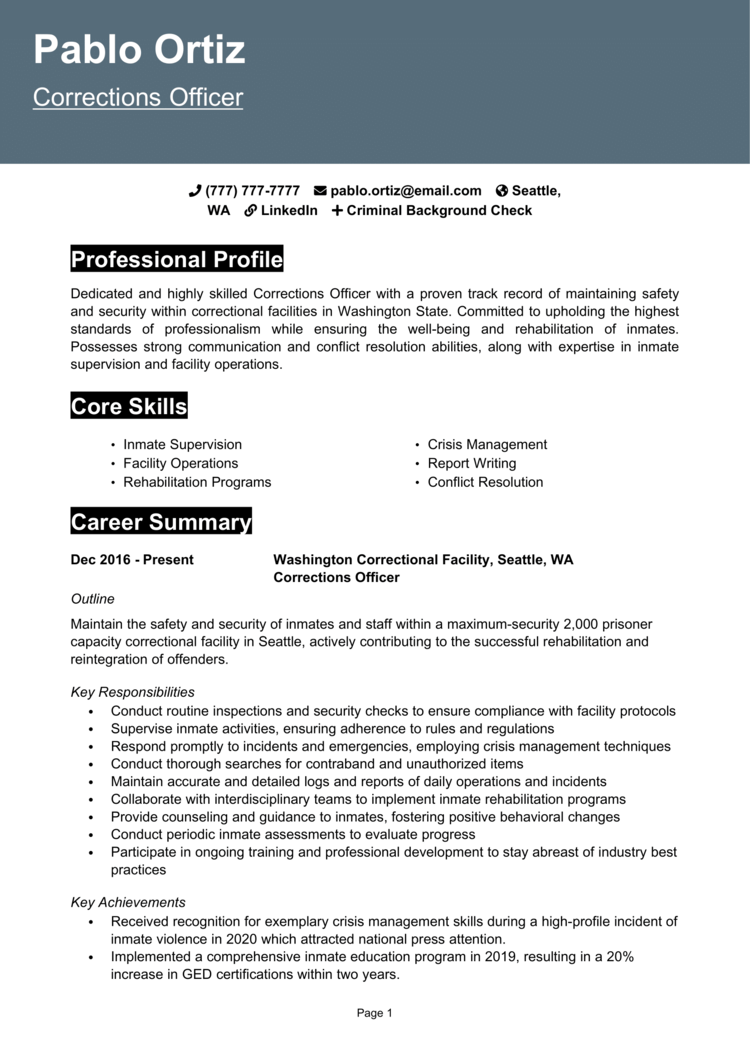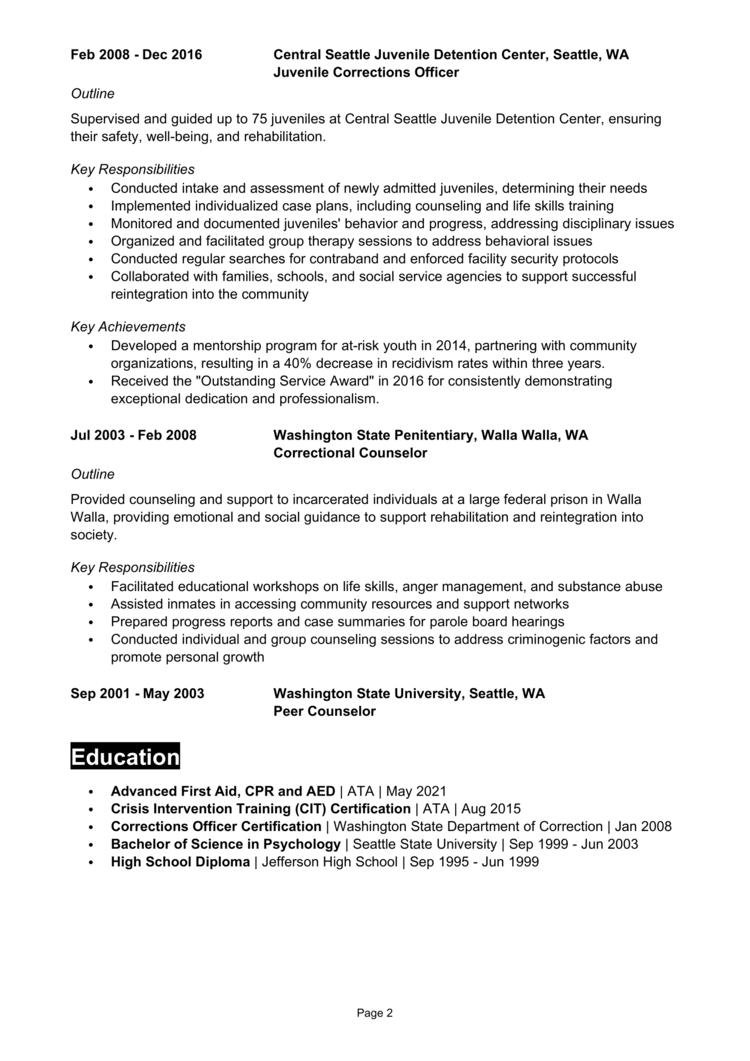 This Corrections Officer resume example gives you a good idea of how a good Corrections Officer resume should look and read.
The information is presented professionally and the content is well structured to ensure that time-strapped recruiters and hiring managers can find the important skills and knowledge quickly.
Refer to this example as you write your own resume.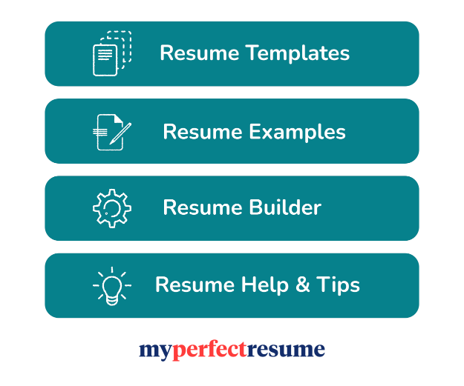 Corrections Officer resume layout and format
The format and layout of your resume can make or break its success.
Sure, it's great to pack your resume with lots of impressive skills and knowledge, but if the page is not structured clearly, hiring managers will struggle to find the important stuff!
Above all, your resume should be easy-to-read and professional looking.
Follow these formatting tips to get noticed.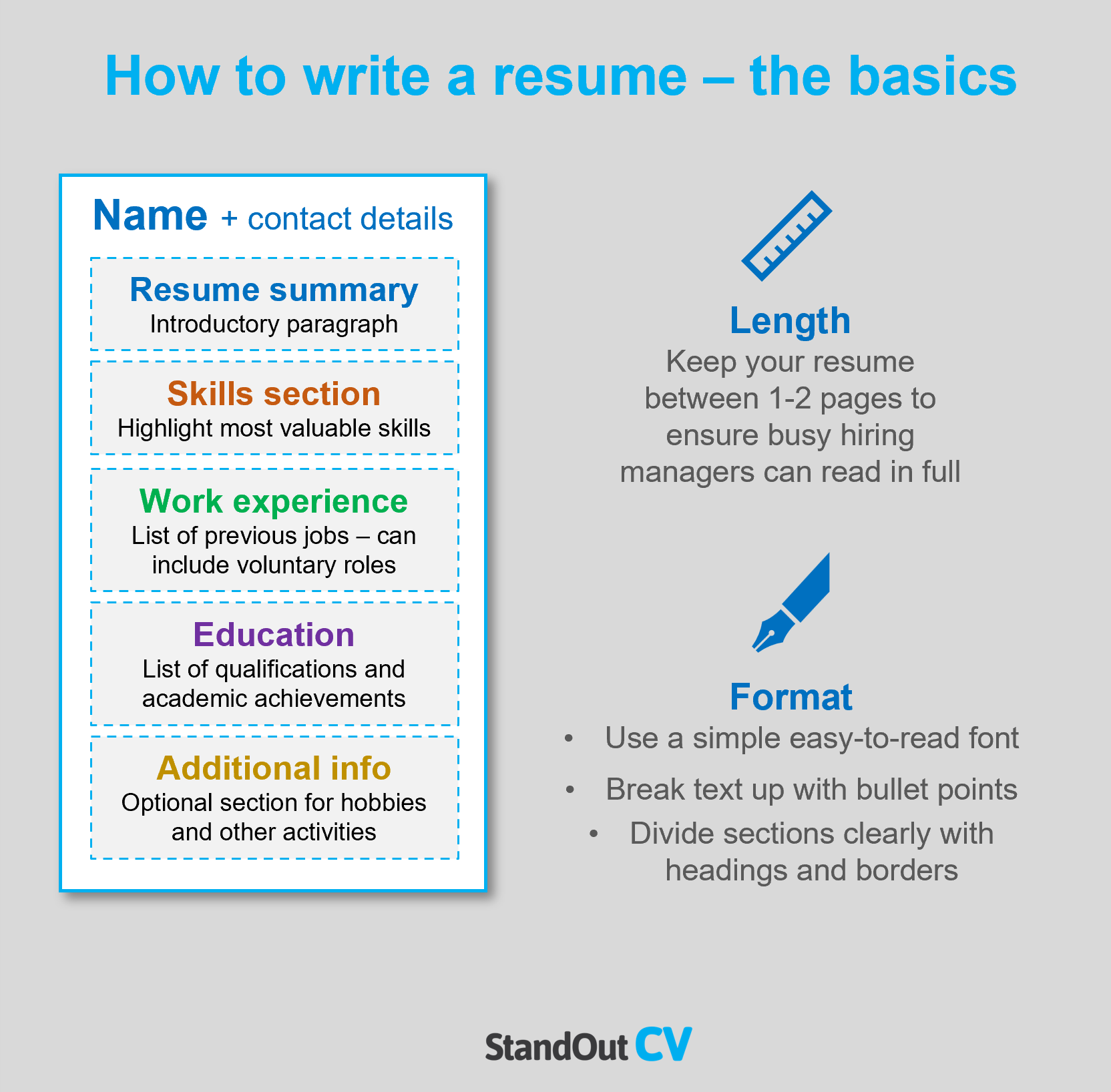 Formatting your resume
Length: Recruiters often see hundreds of resumes per day – so keep yours under 2 pages in length, if you want to ensure it gets read in full.
Font & readability: To create a resume that is easily digestible for hiring managers, it's essential to use an uncomplicated font and structure your content with bullet points and short paragraphs.
Layout: Hiring managers should be able to skim through your resume easily and pinpoint the information they want quickly. To help them do this, organize the page into clear sections with bold headings and dividing borders. The design should be clutter-free and professional-looking, with a calm color scheme.
Photos: Although it's not mandatory to include a photo on your resume in the United States, it may be a good idea to do so in certain regions and industries where it is preferred.
Quick tip: Achieving a professional look for your resume can be difficult and time-consuming. If you want to create an attractive resume quickly, try our partner's Resume Builder and use one of their eye-catching resume templates.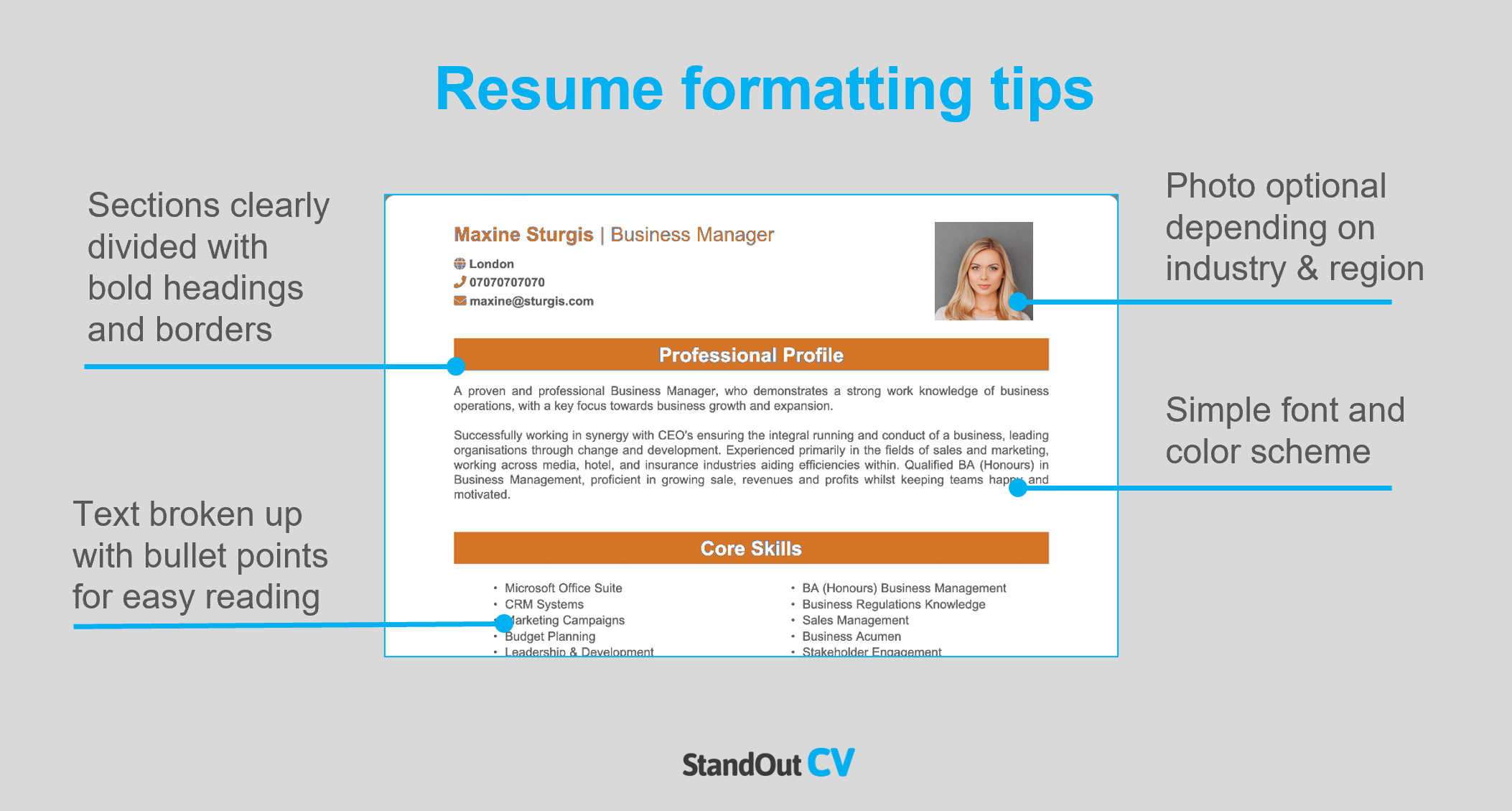 Resume layout
When you write your resume, include the sections below.
Name and contact details – Pop these at the very top to ensure recruiters know how to contact you.
Resume summary – An eye-catching paragraph which summarizes your most valuable attributes – placed near the top of your resume
Skills section – A bullet pointed list of your most in-demand skills, enabling recruiters to see your suitability from a glance.
Work experience – List some or all of your previous jobs in reverse chronological order – voluntary work and college placements can be included if you have no paid experience.
Education – A summary of your professional training and academic qualifications.
Additional info – An optional section for anything that may boost your application, such as relevant hobbies and interests
Here's what to add to each section of your Corrections Officer resume.
Contact Details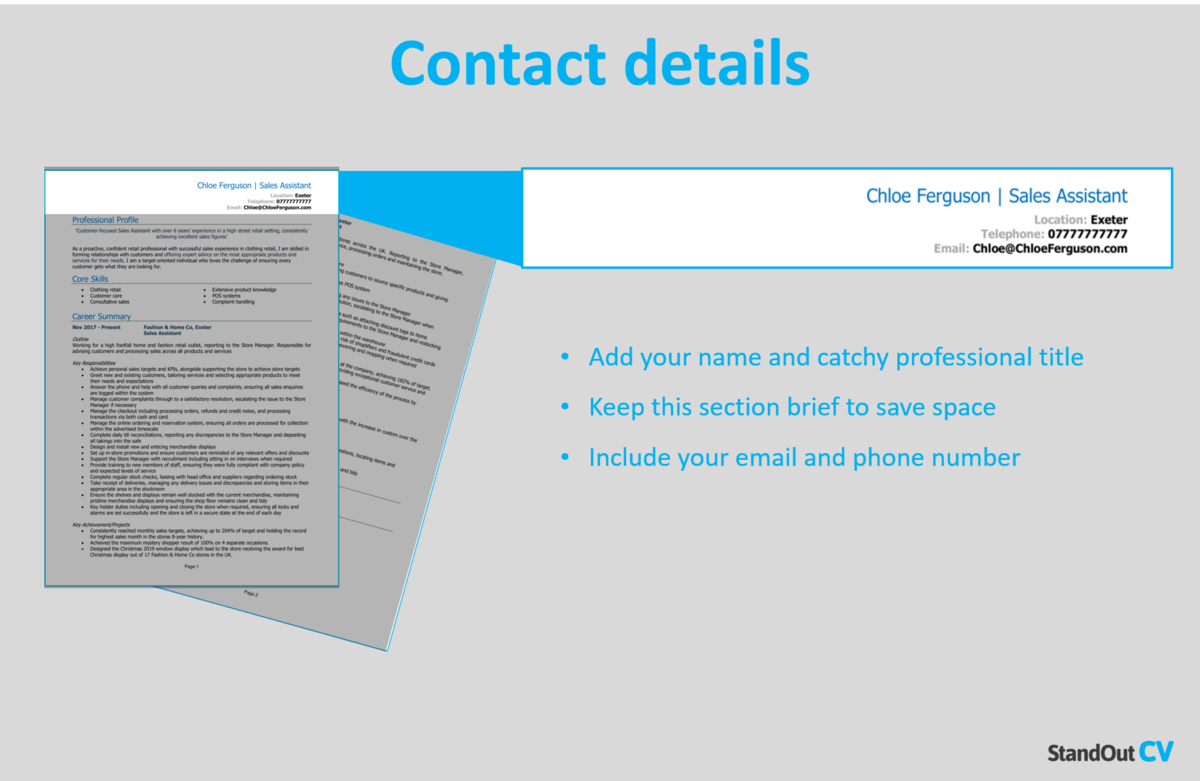 Make it easy for hiring managers to contact you by adding your contact details to the top of your resume.
Keep this section small to save space and include the following.
Name and profession title
Telephone number – Ideally your cell phone so you can answer quickly.
Location – Add your general location such as LA or New York
Email address – Use a professional looking one with no nicknames.
You can add a link to your LinkedIn profile if you have one – you do not need to include personal details like date of birth or marital status.
Corrections Officer Resume Summary
Now it's time to get into the real content of your resume, starting with the summary.
Your resume summary is a short paragraph at the top of the document, and its jobs is to catch the eye of hiring managers by summarizing all your skills and knowledge that are most important to the roles you are applying for.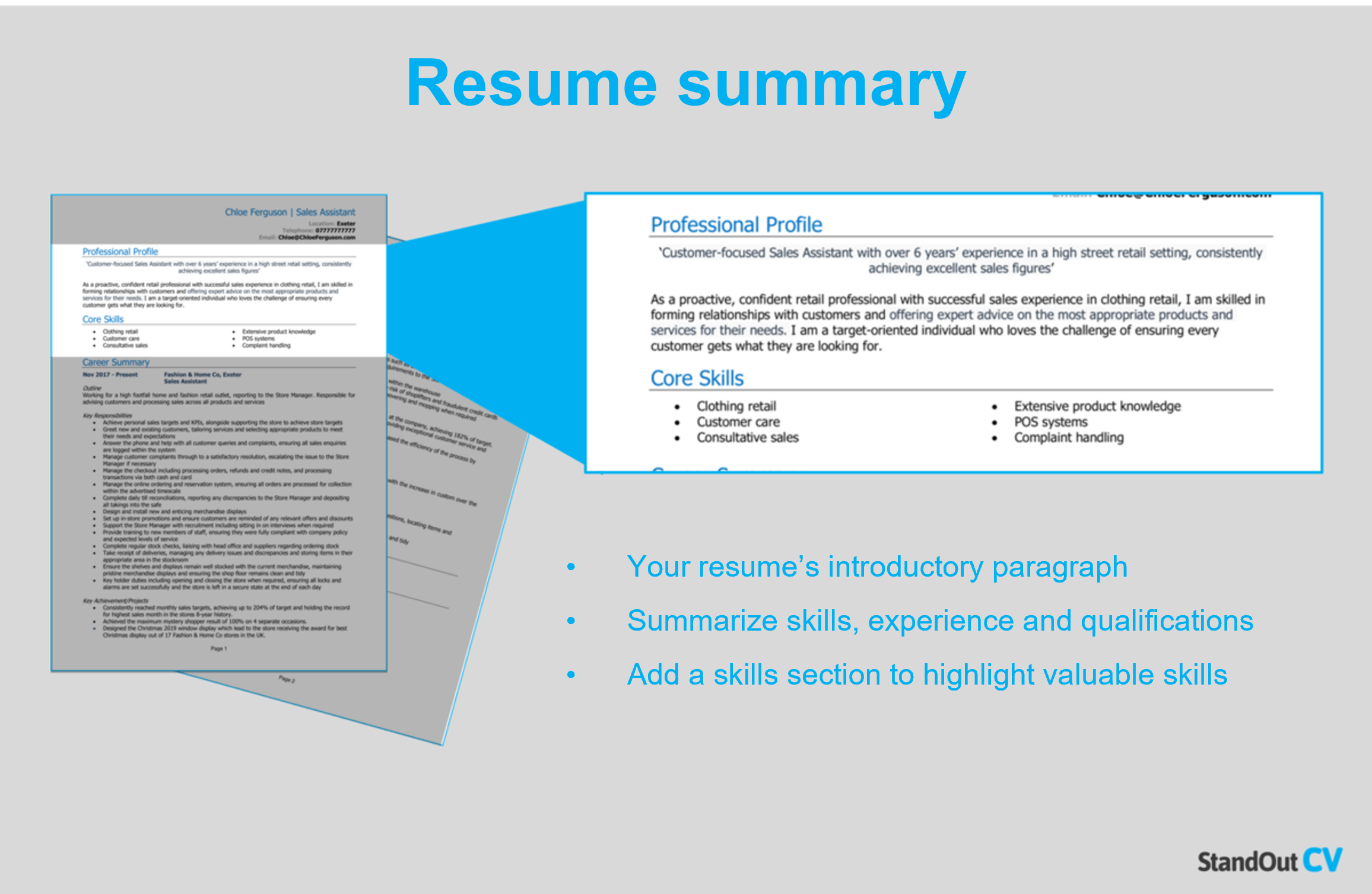 How to create a resume summary that will excite recruiters:
Keep it short: Your summary is intended to be a high-level introduction to hook readers' attention, so keep it brief (4-7 lines) – save the details for later in your resume.
Tailor to target jobs: To tailor your resume to your target jobs, it's essential to closely analyze the job description and include as many relevant skills as possible.
Avoid using cliches: You might be a "highly motivated go-getter who thinks outside the box" but generic meaningless cliches like that don't tell employers much about you – stick to factual information in your summary.
Corrections Officer resume summary example
Dedicated and highly skilled Corrections Officer with a proven track record of maintaining safety and security within correctional facilities in Washington State. Committed to upholding the highest standards of professionalism while ensuring the well-being and rehabilitation of inmates. Possesses strong communication and conflict resolution abilities, along with expertise in inmate supervision and facility operations.
What to include in your Corrections Officer resume summary?
Summary of your experience: Summarize the type of work you have done in the past and the benefits you have delivered for the organizations you worked at.
Relevant skills: To quickly showcase your suitability for Corrections Officer jobs, ensure that your summary emphasizes your most relevant skills to the jobs you are applying for.
Qualifications: To make a strong impression on potential employers when applying for Corrections Officer jobs, be sure to mention any relevant qualifications in your summary.
Quick tip: Choose from hundreds of pre-written summaries across all industries, and add one to your resume with one-click in our partner's Resume Builder. All written by recruitment experts and easily tailored to suit your unique skillset and style.
Core skills section
Underneath your summary, write a core skills section to make your most relevant skills jump off the page at readers.
It should be made up of 2-3 columns of bullet points of your relevant skills.
Before you do this, look over the job description and make a list of any specific skills, specialisms or knowledge required.
Then, make sure to use your findings in your list. This will paint you as the perfect match for the role.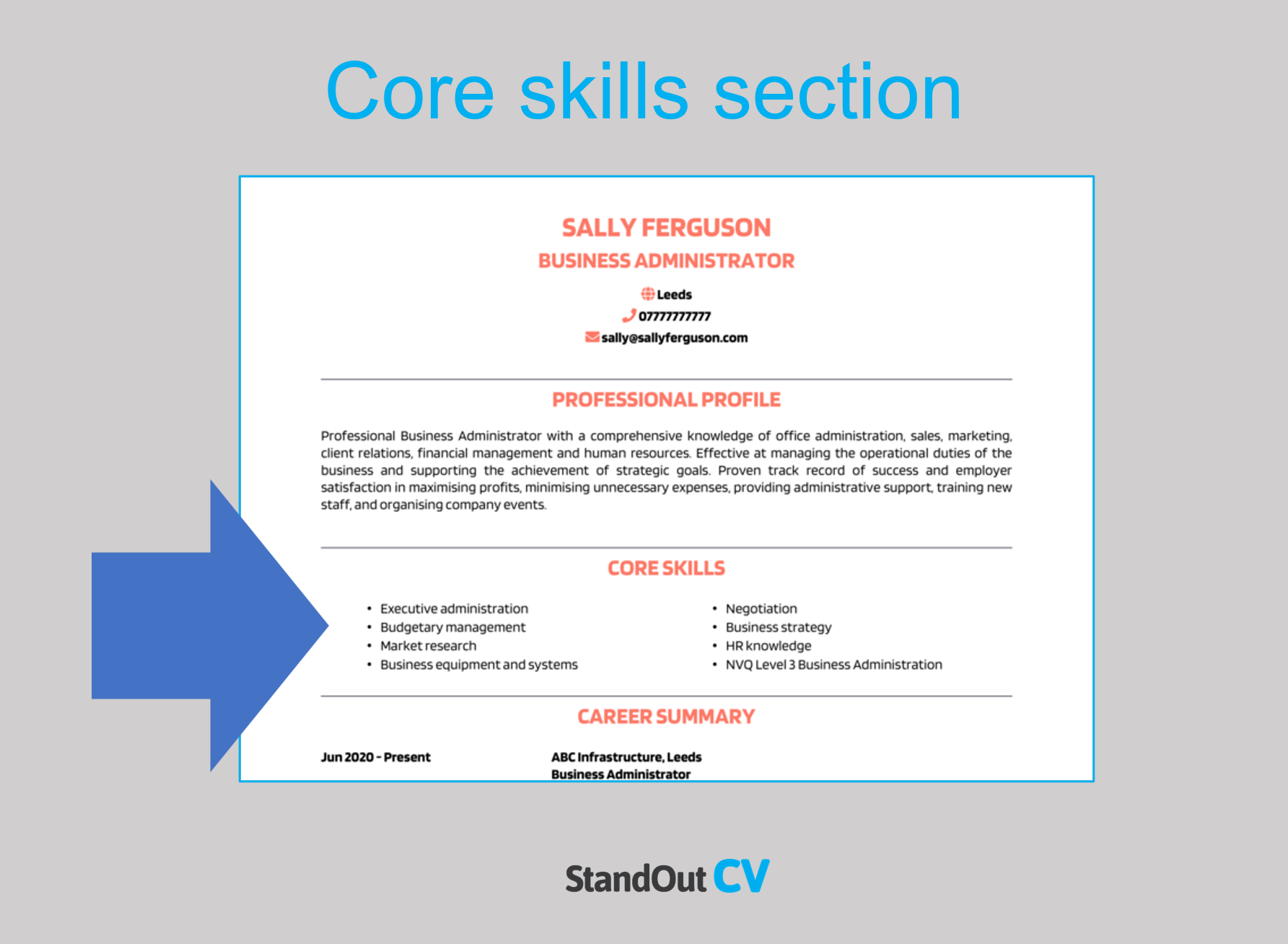 Best skills for your Corrections Officer resume
Security Procedures – Enforcing security protocols, maintaining order, and ensuring the safety of inmates, staff, and visitors within the correctional facility.
Emergency Response – Responding effectively to emergencies, such as riots, fights, medical situations, and escape attempts, while following established procedures and maintaining control.
Conflict Resolution – De-escalating conflicts, managing confrontations, and resolving disputes among inmates, as well as maintaining a calm and controlled environment.
Stakeholder Communication and Reporting – Interacting with inmates, staff, and external stakeholders, and writing clear and accurate reports.
Physical Fitness – Maintaining a high level of physical fitness and agility to handle physically demanding tasks, including restraining and subduing inmates when necessary.
Observation and Surveillance – Detecting unusual behavior, signs of violence, contraband, or security breaches within the correctional facility.
Crisis Management – Assessing and responding to crisis situations swiftly and effectively, ensuring the safety and well-being of all individuals involved.
Knowledge of Correctional Procedures – Maintaining familiarity with correctional policies, procedures, and regulations, including inmate rights, disciplinary measures, and rehabilitation programs.
Teamwork and Collaboration – Working collaboratively with fellow officers, supervisors, and other departments within the correctional facility to maintain a secure and orderly environment.
Ethical Conduct – Remaining committed to ethical conduct and maintaining the highest standards of professionalism, integrity, and confidentiality in all interactions and duties.
Quick tip: Our partner's Resume Builder contains thousands of in-demand skills for every profession that can be added to your resume in seconds – saving you time and greatly improving your chances of landing job interviews and getting hired.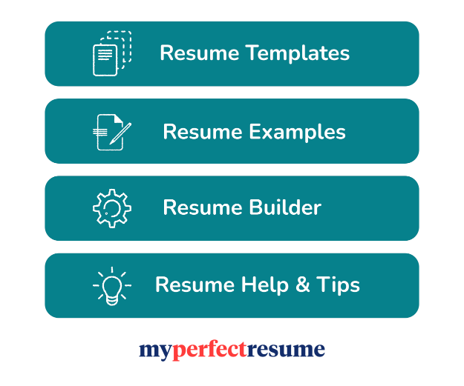 Work experience
So, you've grabbed the recruiters' attention with your summary, now it's time to show them what you're really capable of in your work experience section.
List your previous jobs from current to oldest, showing off the impact you made at each organization.
If you have tons of experience, you should just list the most recent an relevant jobs – but if you have little or no experience, add it all and even consider putting in voluntary work.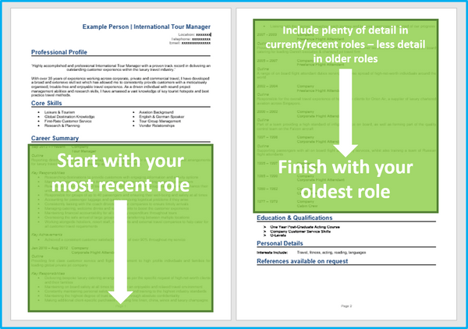 Structuring your jobs
Without a good structure, your job description can look messy and overwhelming to anyone reading them.
Make it easy for recruiters to read your work experience by structuring your roles like this.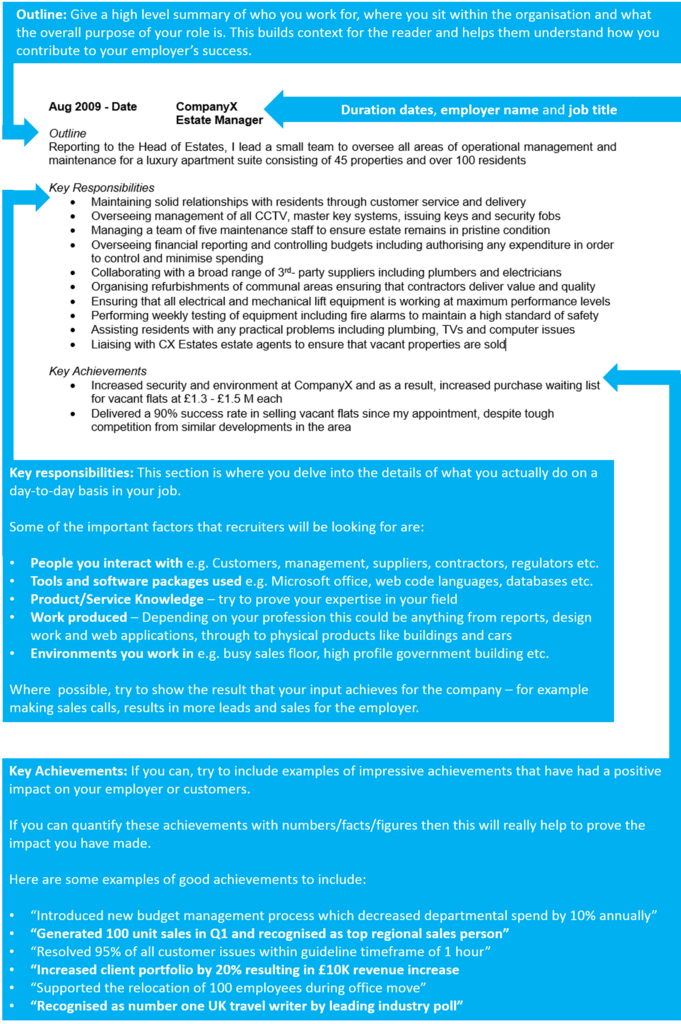 Job outline
To provide context to your jobs, begin each job with a concise summary of the organization, your role within it, and the main objectives of your position.
Key responsibilities
Next, write up a punchy list of your daily duties and responsibilities, using short bullet points.
Describe how you apply your skills and contribute to the running of the employer's business – highlighting skills which are applicable to your target jobs.
Key achievements
Finish each role by highlighting some impressive achievements you made whilst in the role.
Anything that benefited the employer can be included from making financial savings, to winning new customers.
Quantify your achievements with facts and figures if you can, e.g. "reduced call wait time by 10%"
Example job for Corrections Officer resume
Outline
Maintain the safety and security of inmates and staff within a maximum-security 2,000 prisoner capacity correctional facility in Seattle, actively contributing to the successful rehabilitation and reintegration of offenders.
Key Responsibilities
Conduct routine inspections and security checks to ensure compliance with facility protocols
Supervise inmate activities, ensuring adherence to rules and regulations
Respond promptly to incidents and emergencies, employing crisis management techniques
Conduct thorough searches for contraband and unauthorized items
Quick tip: Create impressive job descriptions easily in our partner's Resume Builder by adding pre-written job phrases for every industry and career stage.

Education section
Nearing the end of your resume, your education/qualifications section should be added.
In a well-structured list, add all of your qualifications and certifications that qualify you to perform a typical Corrections Officer role.
If you have plenty of work experience, keep this section brief – if not, add lots of detail to make up for your lack of experience.
Additional information
The additional info section is optional but can be useful if you have anything else to add that could benefit your application.
For example, you may have some hobbies and interests that are relevant to your job – or you might have awards or publications to shout about.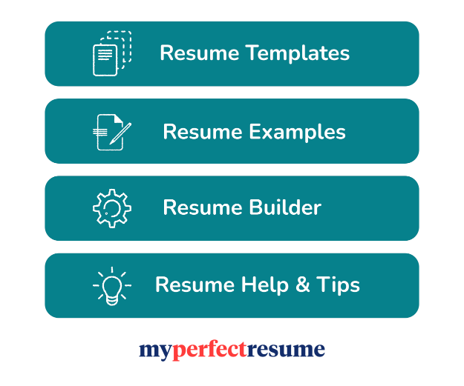 Writing your own winning Corrections Officer resume
Writing a Corrections Officer resume can be challenging but following the steps above will ensure that you land plenty of interviews.
Good luck with your job search!