Have you got what it takes to manage staff, communicate with patients and ensure the highest level of patient care at all times?
If so, you could play a key role in improving how medical practices function.
But in order to land the job, you first need to highlight your proven results on your resume. Find out how to do this in our handy guide and clinical coordinator resume example below.
Contents
| | |
| --- | --- |
| How to write your Clinical Coordinator resume | |

Clinical Coordinator Resume Example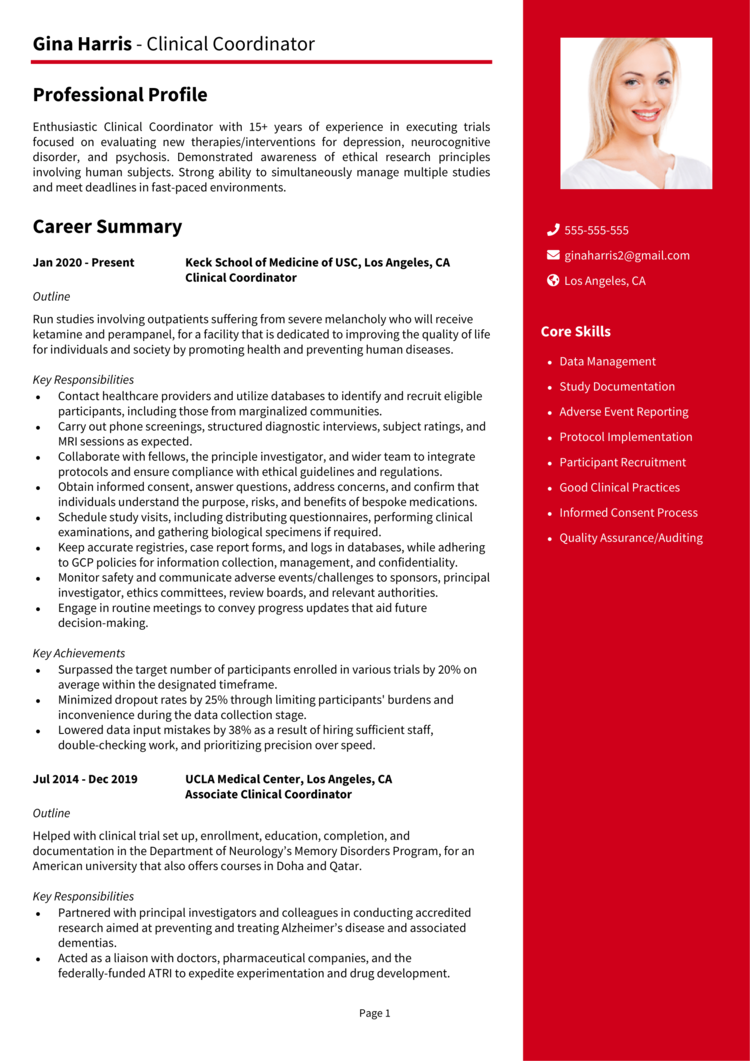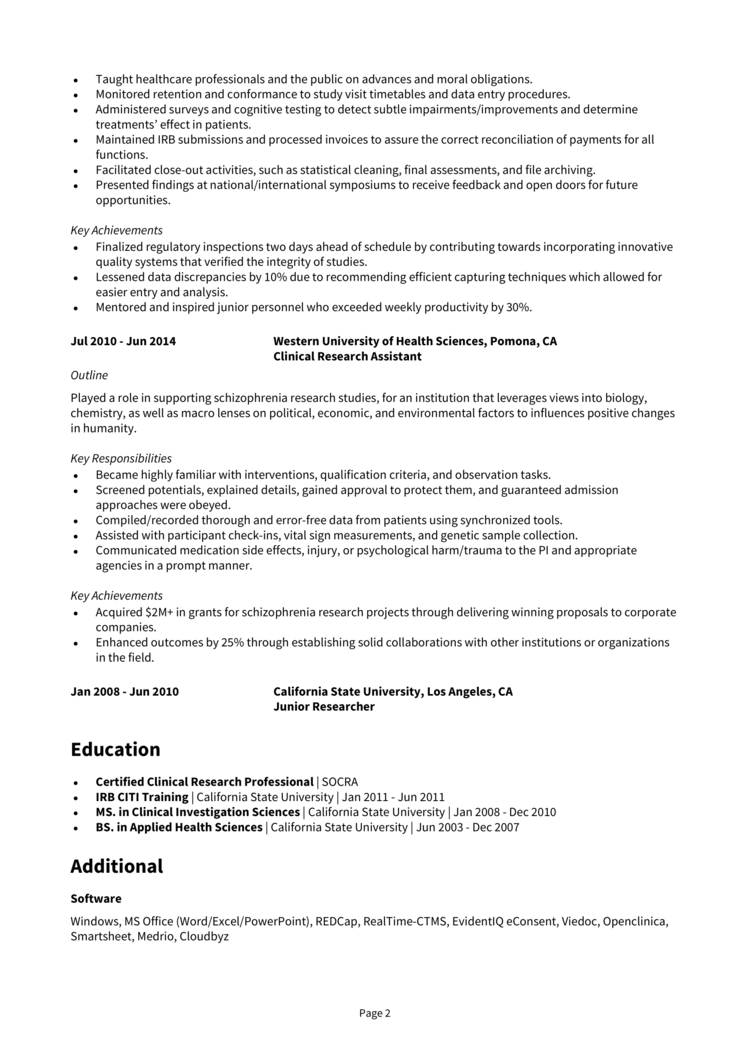 This example Clinical Coordinator resume provides you with a general idea of how your resume should look, and what information recruiters expect to see.
The rest of this guide will explain how to layout your resume and create each section effectively.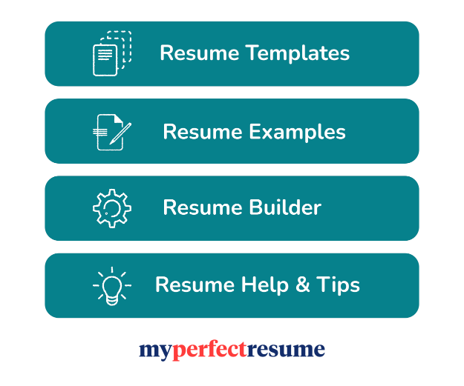 Clinical Coordinator resume layout and format
When it comes to holding the attention of recruiting managers, the format and layout of your resume play a key role.
Your resume needs to strike a perfect balance between looking awesome, and being easy for recruiters to read (which is not always easy to achieve)
Use the following formatting tips to get started.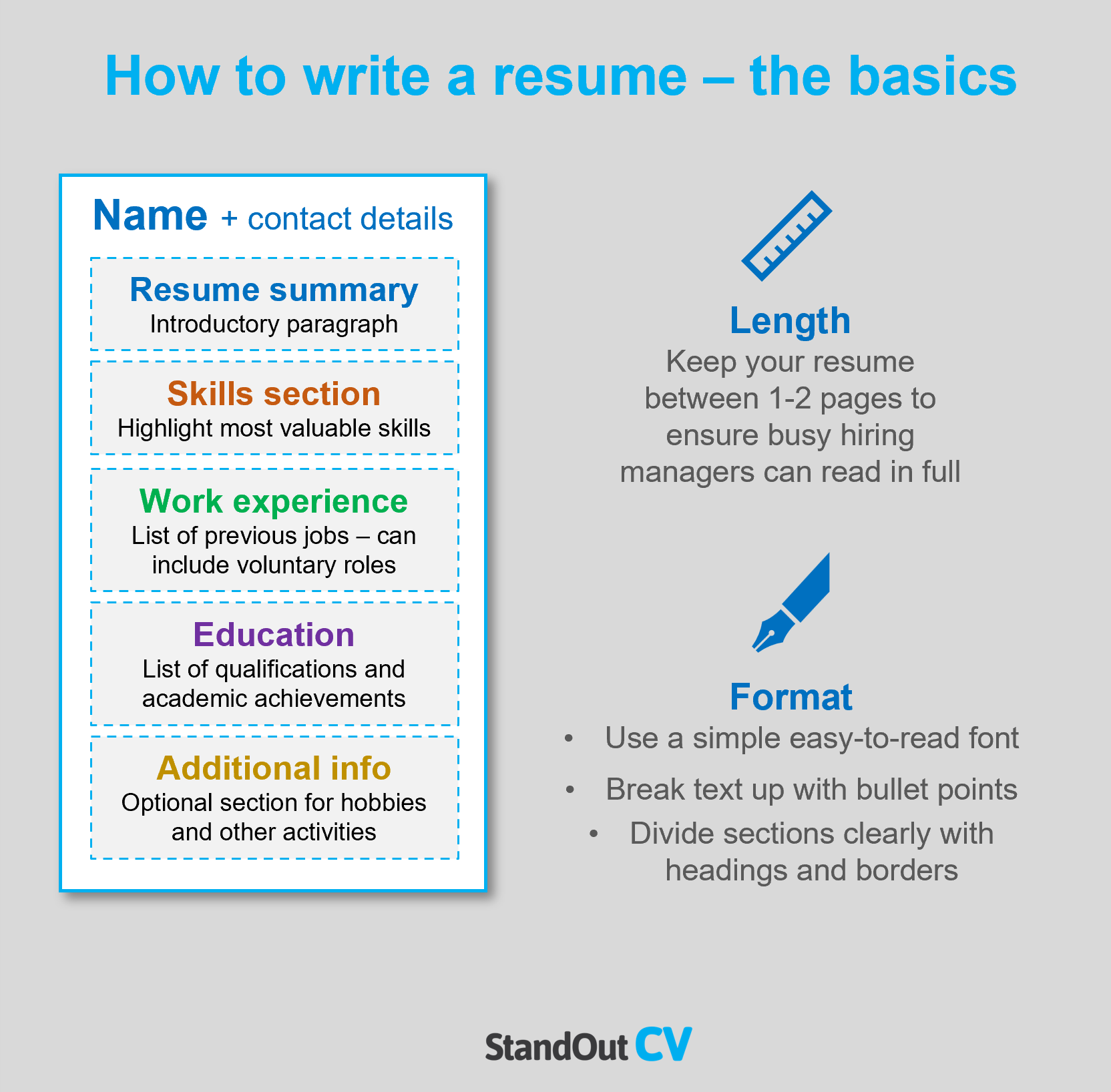 Formatting your resume
Length: Keep your resume to 2 pages or under. You've probably heard that recruiters and hiring managers don't have lots of time to read every resume, so keep yours brief if you want to ensure that they read all of the important info in yours.
Font & readability: Simplicity and a pleasant reading experience are crucial if you want to highlight your most valuable skills to recruiters. Use a clear font (avoid fancy ones) and break up the text in your resume with bullet points to ensure information can be easily consumed.
Layout: While creating an attractive resume, it is crucial not to compromise functionality for design. To ensure both, use bold headings and borders to structure the page into clear sections.
Photos: You are not obliged to add a photo to your resume in the USA, but it can be a nice way of adding some life to the document.
Quick tip: Achieving a professional look for your resume can be difficult and time-consuming. If you want to create an attractive resume quickly, try our partner's Resume Builder and use one of their eye-catching resume templates.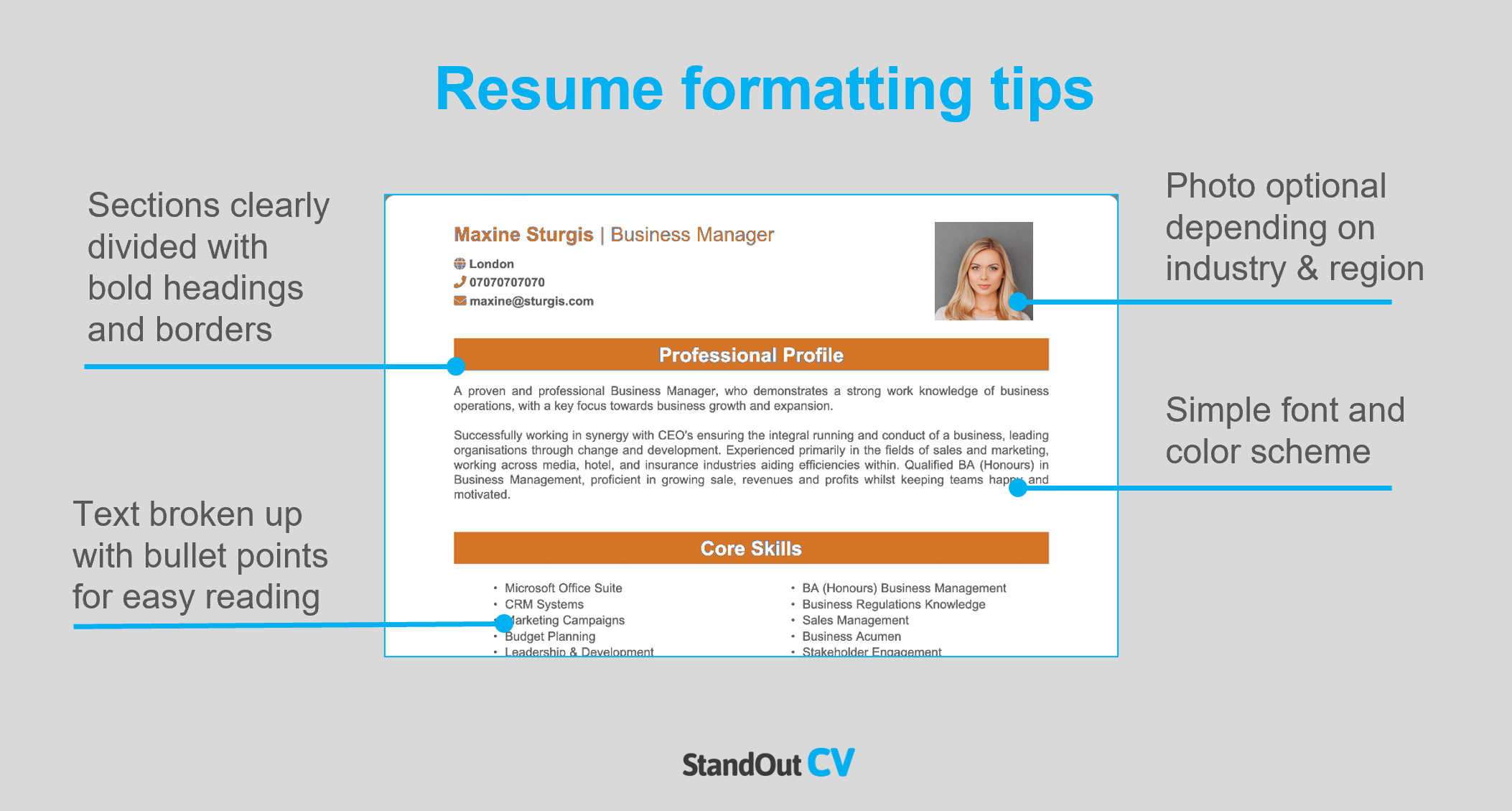 Resume layout
Organize the document into these sections when you write your resume.
Name and contact details – Employers need to know how to get in touch with you – so list your email and cell phone number here.
Resume summary – An intro paragraph at the top of the resume which summarizes your suitability for target jobs.
Skills section – A bullet-pointed list of your most relevant skills and knowledge.
Work experience – A list of your previous jobs (or at least the most relevant and recent ones)
Education – Add academic and professional qualifications that prove you can carry out the job
Additional info – If they are relevant to the jobs you are applying for, you can add an extra section for things like hobbies and interests.
Here's what to add to each section of your Clinical Coordinator resume.
Contact Details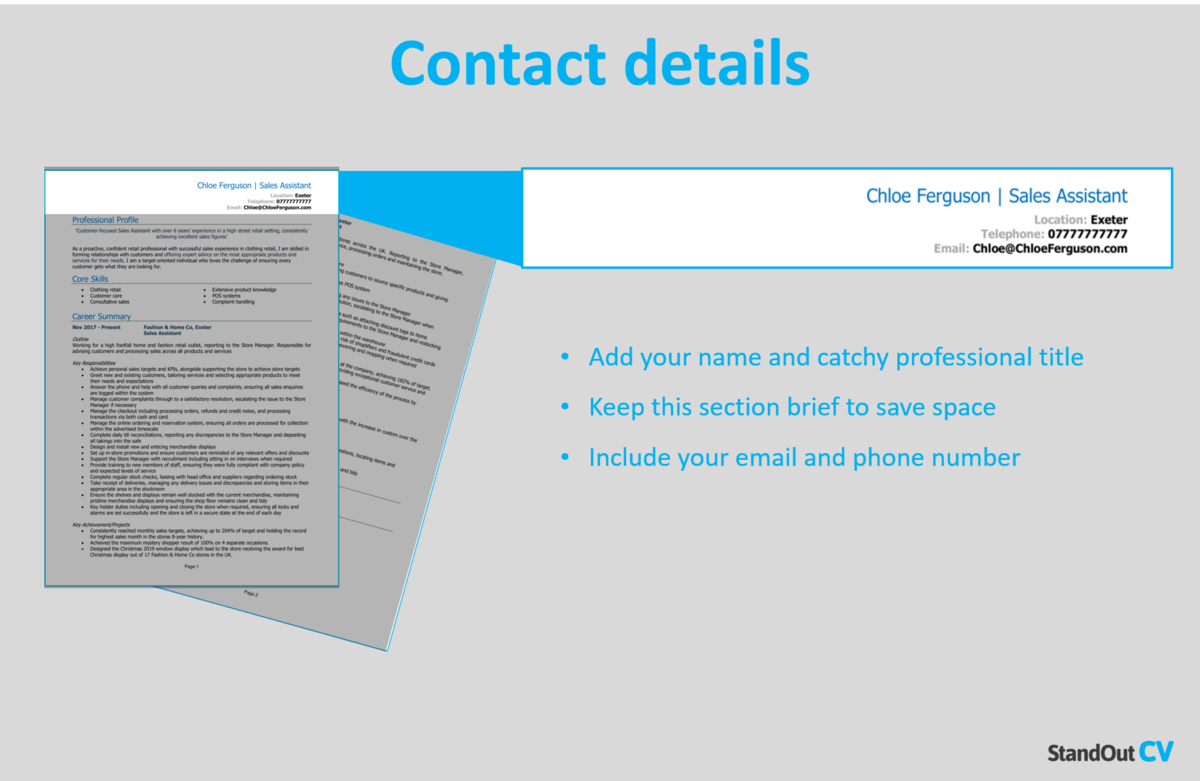 Keep your contact details short to save resume space and include the following.
Name and profession title
Cell phone number
Location – Add your local area such as Silicon Valley or New York, unless you are looking for work in a different location
Email address – Keep it professional and don't use an old address that you thought was cool in high school, but now looks a bit embarrassing.
You can add a link to your LinkedIn profile if you have one – you do not need to include personal details like date of birth or marital status.
Clinical Coordinator Resume Summary
The resume summary is a short paragraph at the top of your resume, and it's purpose is to grab recruiter's attention and make sure they keep reading it.
To make your summary work, ensure that you provide a high-level summary of your skills and experience – and tailor it to reflect the requirements of the jobs you are applying for.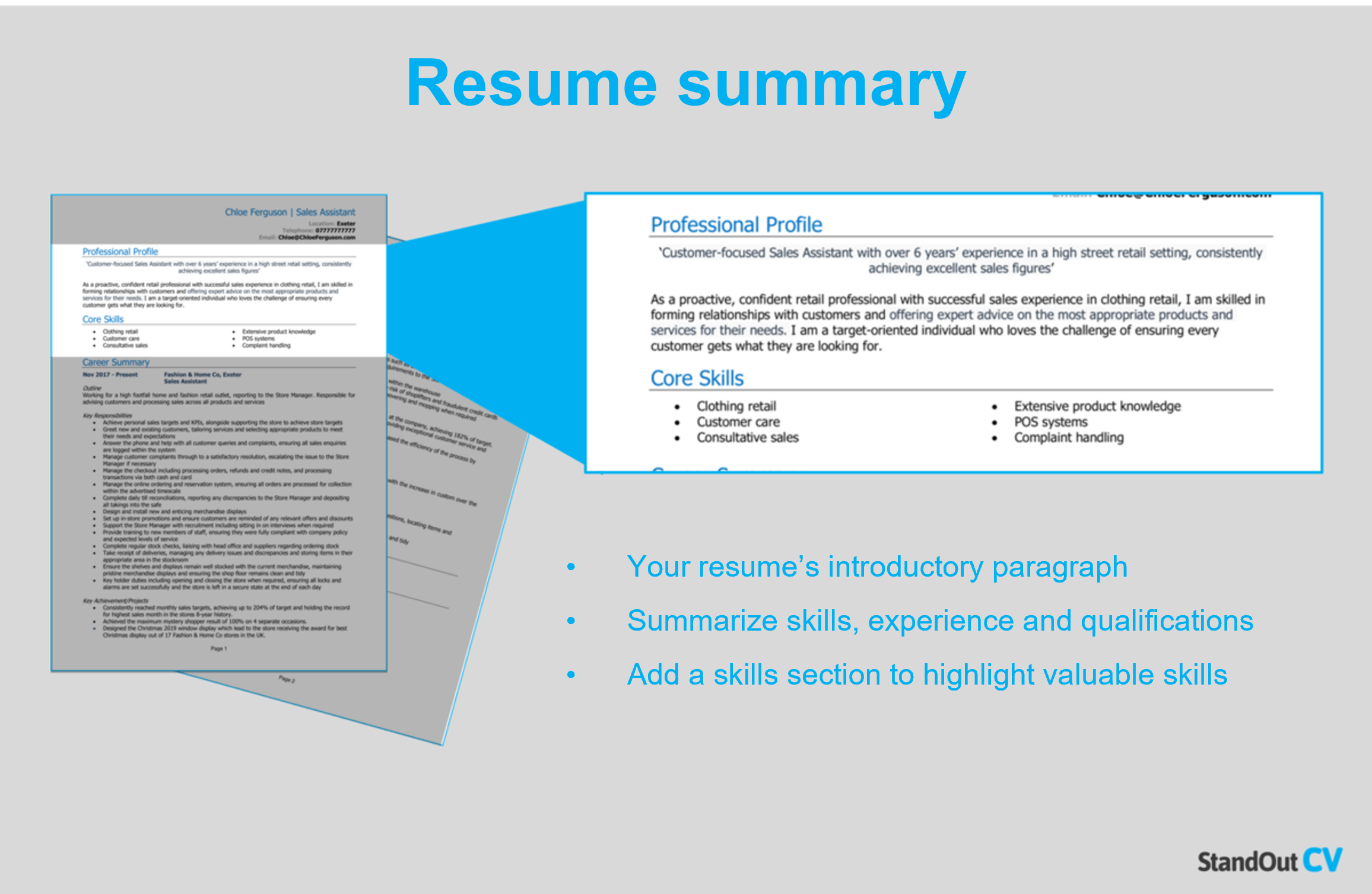 How to create a resume summary that will excite recruiters:
Keep it short: Attention spans are short in the job market, so keep your summary brief and high-level at around 4-7 lines – This is just enough to catch the eye of rushed hiring managers.
Tailor to target jobs: By carefully reviewing the job description and incorporating as many relevant skills as possible, you can customize your resume to better match your target jobs.
Avoid using cliches: You might be a "highly motivated go-getter who thinks outside the box" but generic meaningless cliches like that don't tell employers much about you – stick to factual information in your summary.
Clinical Coordinator resume summary example
Enthusiastic Clinical Coordinator with 15+ years of experience in executing trials focused on evaluating new therapies/interventions for depression, neurocognitive disorder, and psychosis. Demonstrated awareness of ethical research principles involving human subjects. Strong ability to simultaneously manage multiple studies and meet deadlines in fast-paced environments.
What to include in your Clinical Coordinator resume summary?
Summary of your experience: Provide a summary of the kind of work you have previously done, along with the benefits you have delivered to the organizations you worked with.
Relevant skills: Incorporate your highly relevant skills for Clinical Coordinator jobs to exhibit your suitability as soon as your resume is opened.
Qualifications: If your job requires any qualifications such as a professional course or a college degree, mention it briefly in your summary.
Quick tip: Choose from hundreds of pre-written summaries across all industries, and add one to your resume with one-click in our partner's Resume Builder. All written by recruitment experts and easily tailored to suit your unique skillset and style.
Core skills section
Your core skills section, positioned just below your resume summary, provides recruiters with a quick glance at 4-10 of your most in-demand skills.
For Clinical Coordinator jobs, where hiring managers may receive hundreds of applications, this section can help you stand out and immediately grab their attention.
To be effective, this section should consist of 2-3 columns of bullet points that highlight attributes that are highly relevant to the jobs you are targeting.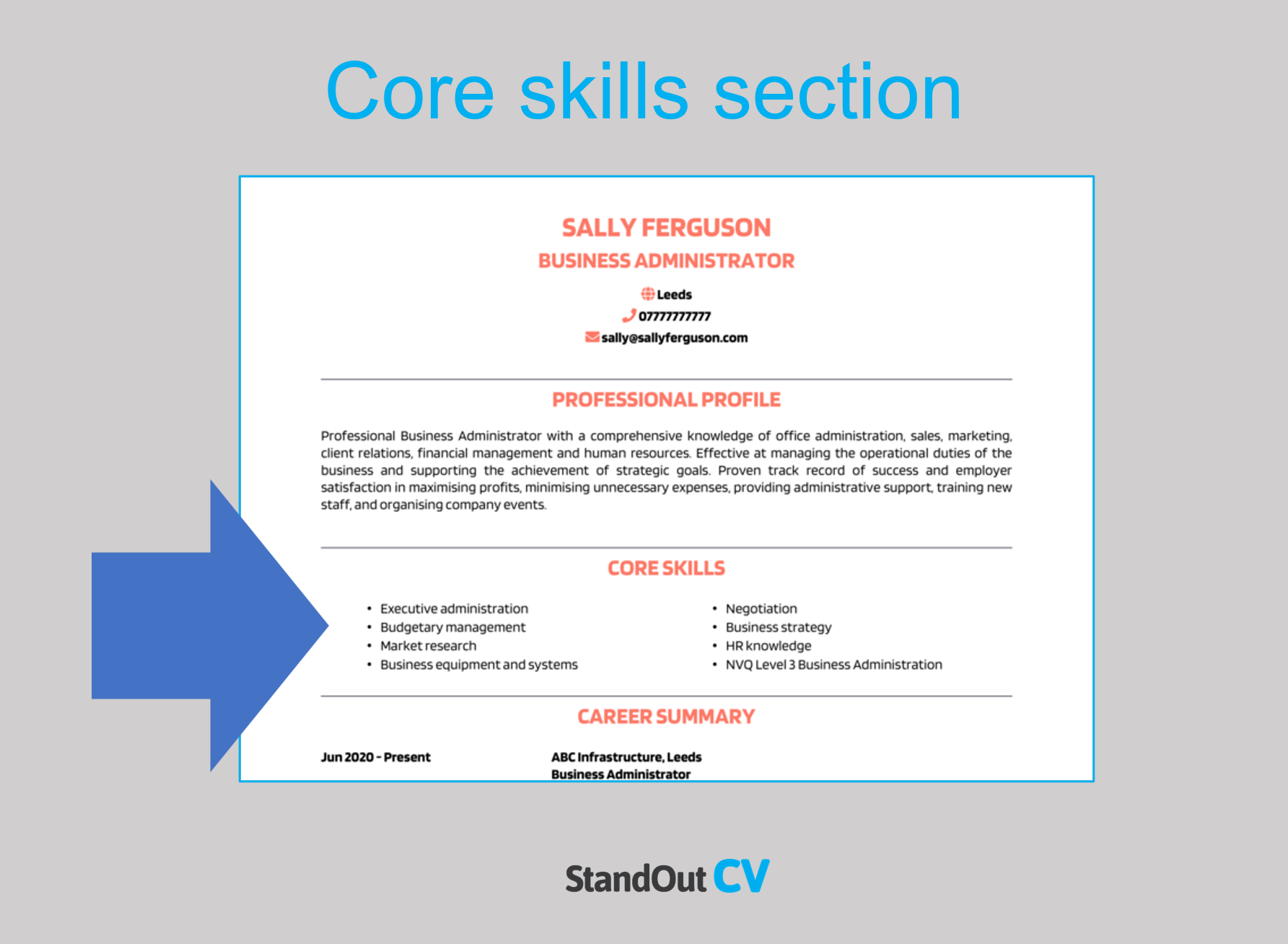 Best skills for your Clinical Coordinator resume
Clinical Knowledge – Maintaining an in-depth knowledge of medical terminology, procedures, and protocols to effectively coordinate and support clinical operations.
Workflow Organization – Managing schedules, appointments, and documentation for multiple patients, ensuring efficient workflow.
Stakeholder Communication – Effectively communicating with healthcare professionals, patients, and their families.
Compliance – Ensuring accuracy in patient records, documentation, and compliance with regulatory requirements.
Team Collaboration – Collaborating with interdisciplinary healthcare teams, including physicians, nurses, and other allied health professionals, to ensure coordinated and patient-centered care.
Problem Resolution – Identifying and addressing issues or challenges in clinical workflows, ensuring smooth operations.
Electronic Health Record (EHR) Management – Managing and navigating electronic health record systems to input, retrieve, and update patient information accurately and securely.
Patient Advocacy – Advocating for patients' needs and rights, ensuring they receive appropriate care, support, and resources.
Quality Assurance – Utilizing knowledge of quality assurance principles and practices to ensure adherence to clinical standards, regulations, and best practices.
Continuous Learning – Staying updated with the latest advancements in clinical practices, technologies, and regulations, and a willingness to participate in professional development activities.
Quick tip: Our partner's Resume Builder contains thousands of in-demand skills for every profession that can be added to your resume in seconds – saving you time and greatly improving your chances of landing job interviews and getting hired.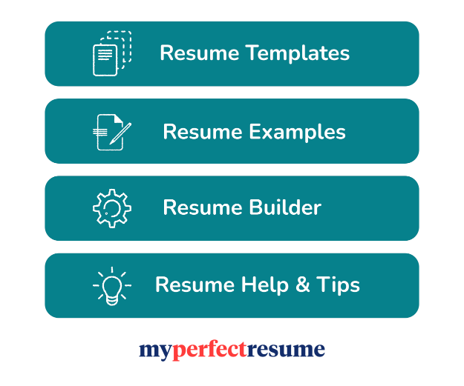 Work experience
Now that you've reeled recruiters in with your awesome summary, it's time to delve into your work experience.
Here you'll list your previous jobs (starting with your most recent and working backward) and showcase how you apply your skills in the workplace.
Provide lots of detail in recent jobs, and less in older roles.
If you have no relevant paid experience, you can include voluntary work and placements – but if you have lots of experience, you can leave out some of the really old jobs.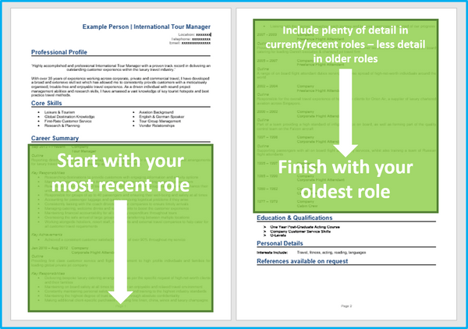 Structuring your jobs
Resume job descriptions contain lots of information, so its crucial to structure them well.
Use the structure below to ensure hiring managers can consume the information easily.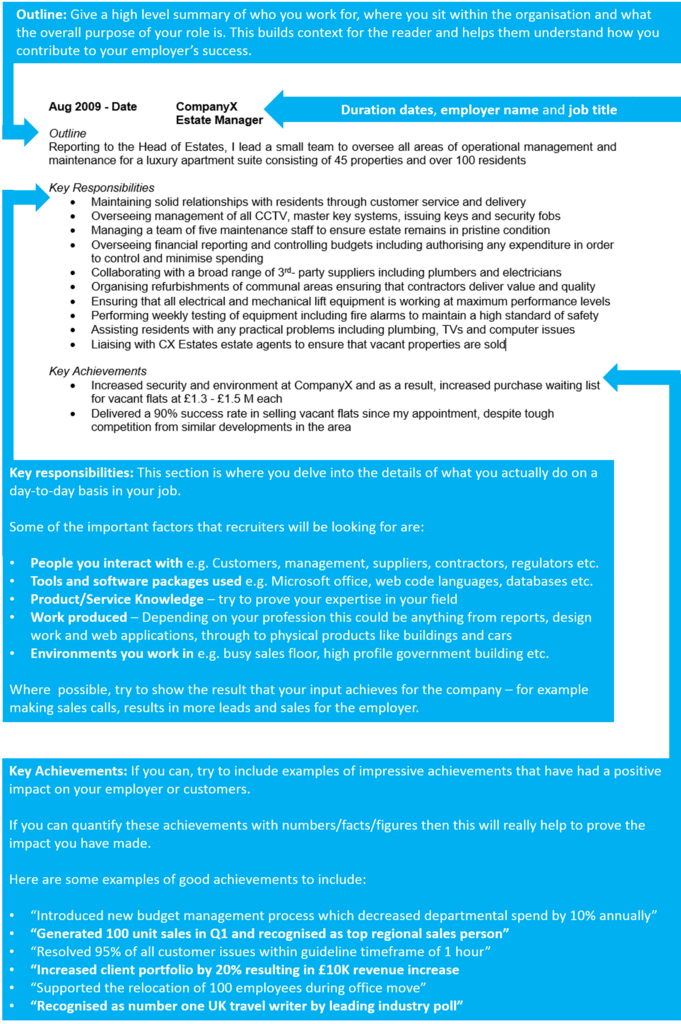 Job outline
To provide context to your jobs, begin each job with a concise summary of the organization, your role within it, and the main objectives of your position.
Key responsibilities
Next, write up a punchy list of your daily duties and responsibilities, using short bullet points.
Describe how you apply your skills and contribute to the running of the employer's business – highlighting skills which are applicable to your target jobs.
Key achievements
Round off each job by adding some impressive achievements you made in the role.
Anything you've done that has made a big impact on your employer will make a good impression, think; generating revenue, saving costs, or improving a product.
Quantify your achievements with number where possible e.g. "reduced call wait time by 10%"
Example job for Clinical Coordinator resume
Outline
Run studies involving outpatients suffering from severe melancholy who will receive ketamine and perampanel, for a facility that is dedicated to improving the quality of life for individuals and society by promoting health and preventing human diseases.
Key Responsibilities
Contact healthcare providers and utilize databases to identify and recruit eligible participants, including those from marginalized communities.
Carry out phone screenings, structured diagnostic interviews, subject ratings, and MRI sessions as expected.
Collaborate with fellows, the principle investigator, and wider team to integrate protocols and ensure compliance with ethical guidelines and regulations.
Obtain informed consent, answer questions, address concerns, and confirm that individuals understand the purpose, risks, and benefits of bespoke medications.
Quick tip: Create impressive job descriptions easily in our partner's Resume Builder by adding pre-written job phrases for every industry and career stage.

Education section
After your work experience, add your education section.
If you are an experienced professional, you can keep this part short – adding basic details of each qualification.
If you have little or no experience, bulk this section up by adding more detail and highlight important skills and knowledge for your target jobs.
Additional information
If you have anything else to add which is relevant to the jobs you are applying for, the additional info section is the place to add it.
Perhaps you have a hobby which involves relevant skills, or maybe you have some awards or publications worth mentioning.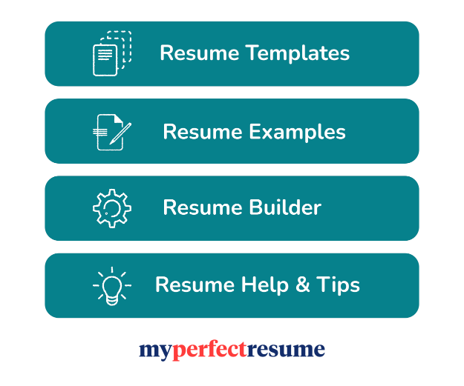 Writing your own winning Clinical Coordinator resume
By tailoring your resume to the specific job and industry you are targeting and ensuring that it effectively communicates your professional value, you can position yourself as a top candidate for all Clinical Coordinator positions.
Good luck with your job search!