Are you struggling to prove your filming credentials off the big screen?
If you've spent far too long agonizing over your camera operator resume, let's fast forward and show you how to craft a masterpiece.
Below, we'll share our top resume writing tips, complete with a camera operator resume example to guide you.
Contents
| | |
| --- | --- |
| How to write a Camera Operator resume | |

Camera Operator Resume Example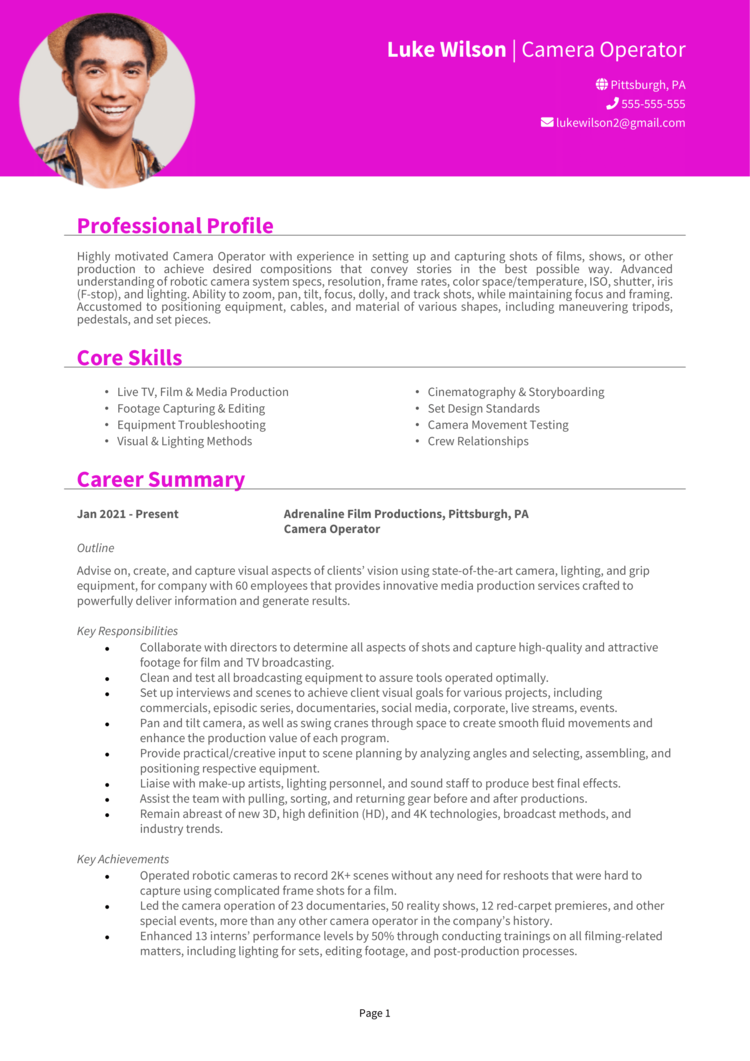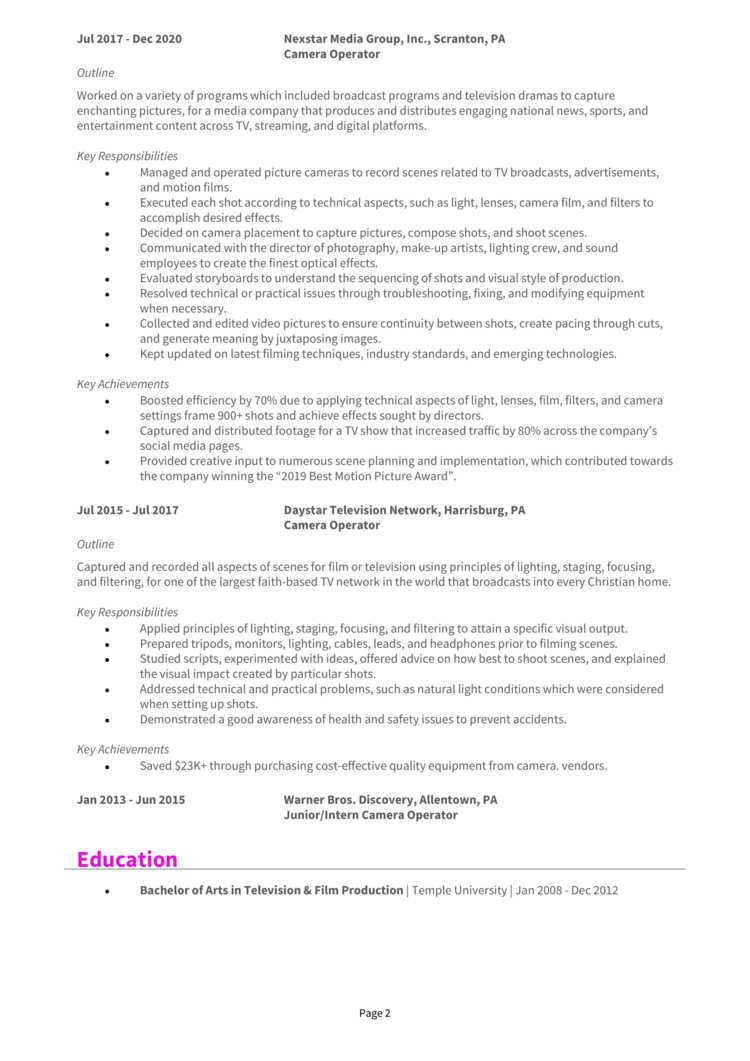 This example Camera Operator resume provides you with a general idea of how your resume should look, and what information recruiters expect to see.
The rest of this guide will explain how to layout your resume and create each section effectively.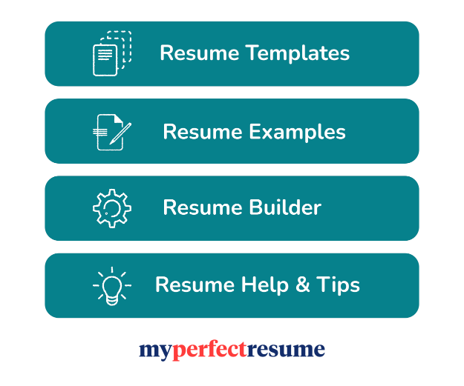 Camera Operator resume layout and formatting
Formatting is often overlooked when writing resume, but it's a crucial element of it"s success.
Creating a document that not only looks good, but is easily comprehended, is the key to gaining and holding the attention of busy hiring managers.
Use these formatting tips for best results.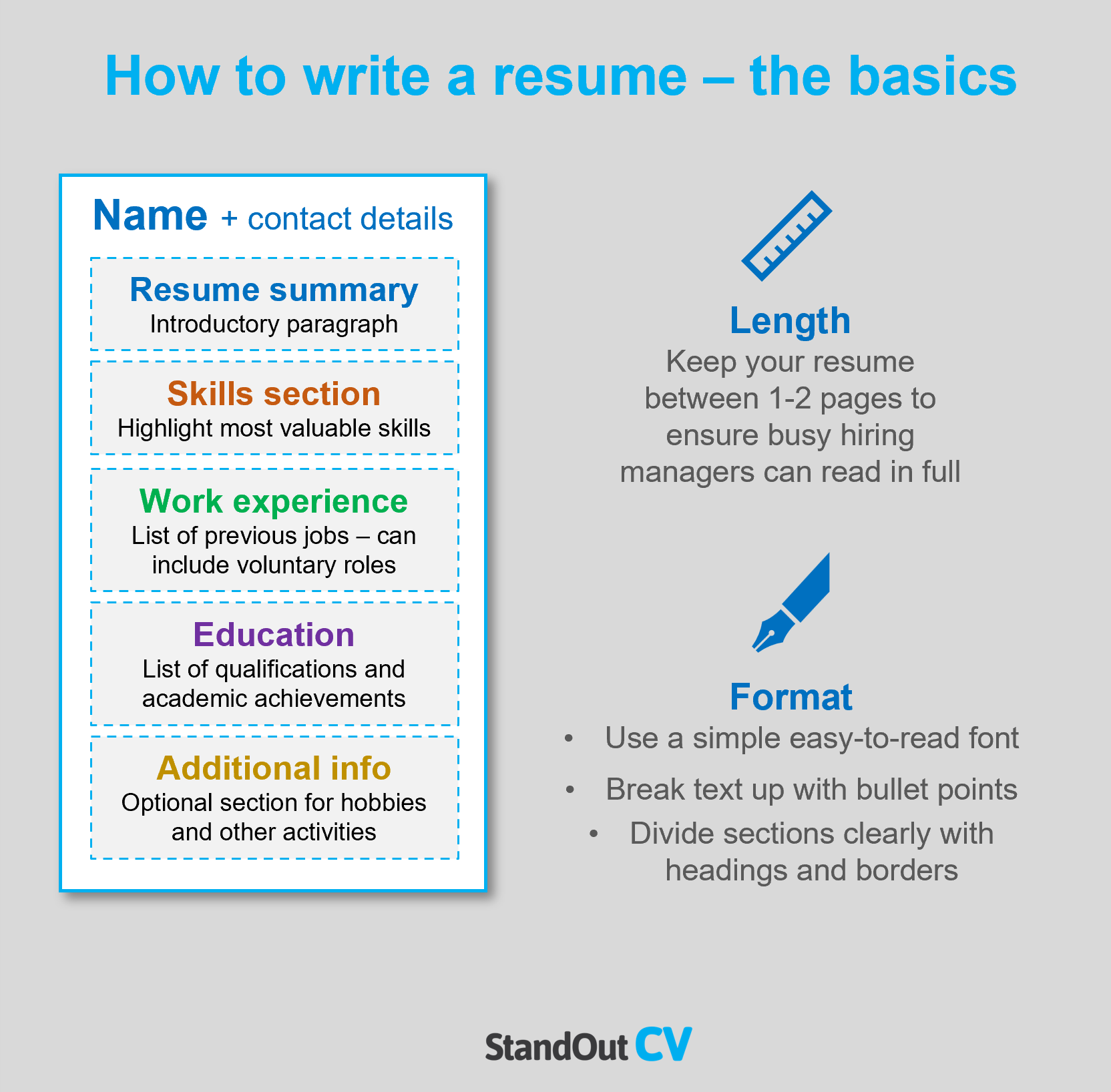 Formatting your resume
Length: Keep your resume to 2 pages or under. You've probably heard that recruiters and hiring managers don't have lots of time to read every resume, so keep yours brief if you want to ensure that they read all of the important info in yours.
Font & readability: Nobody likes to read huge unbroken paragraphs of text – and recruiters are no different. Break your resume text up with bullet points and use a clear simple font.
Layout & Structure: Go with a resume design that looks good, but also allows for easy reading and navigation for employers. Ensure the page is clearly split up into sections by adding large font headings and dividing borders. Keep the color scheme simple and don't overcrowd the page.
Photos: You are not obliged to add a photo to your resume in the USA, but it can be a nice way of adding some life to the document.
Quick tip: Achieving a professional look for your resume can be difficult and time-consuming. If you want to create an attractive resume quickly, try our partner's Resume Builder and use one of their eye-catching resume templates.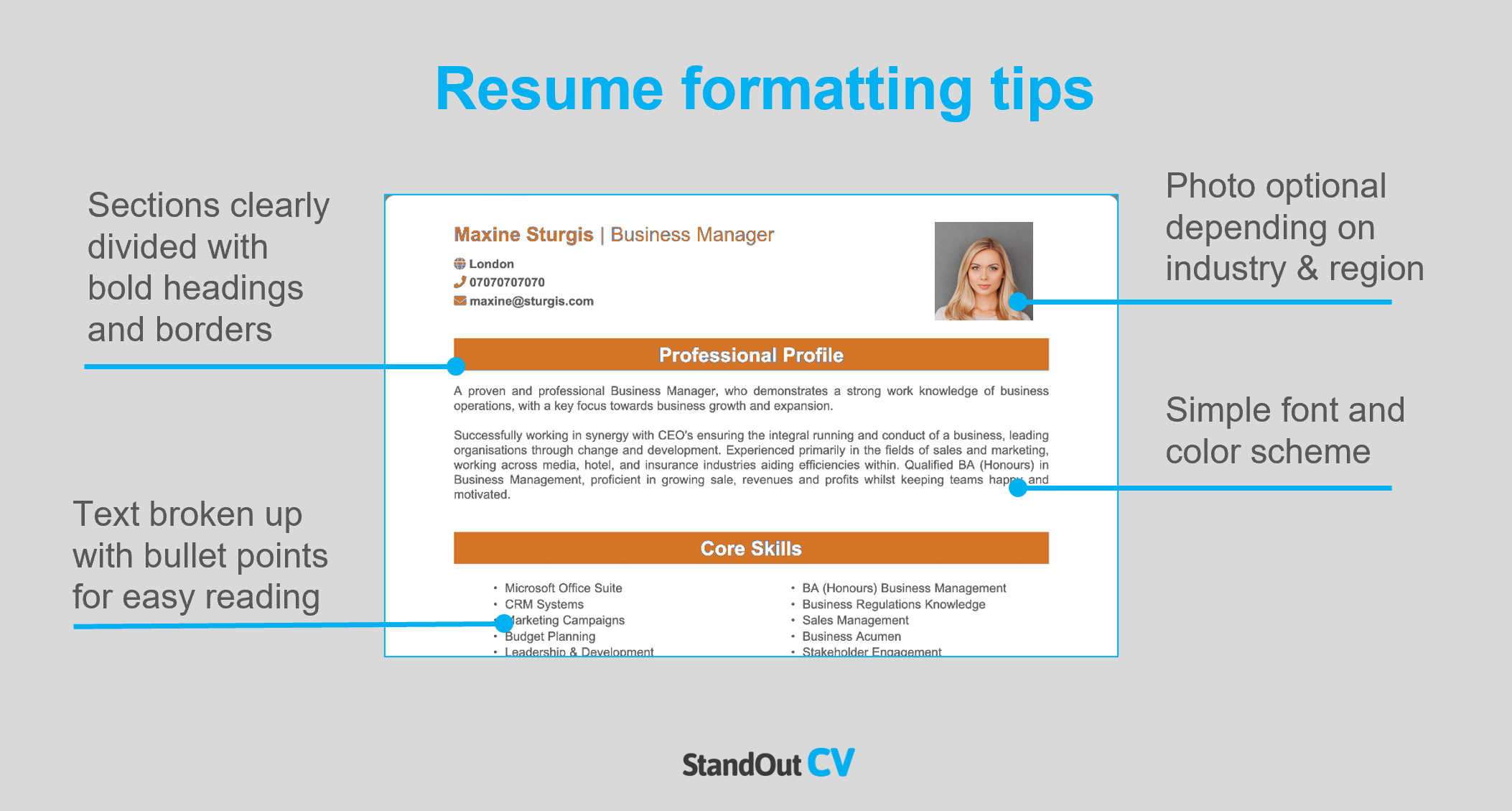 Resume layout
Add the following sections when you write your resume.
Name and contact details – Add to the very top of your resume to introduce yourself and make it super-easy for recruiters to get in touch.
Resume summary – Reel hiring managers in with an "elevator pitch" style paragraph which sums up your suitability for the job.
Skills section – A short and sharp list of your most important skills, that can be quickly skim-read.
Work experience – List your previous jobs (from newest to oldest) detailing the skills learnt and applied in each.
Education – List your qualifications and professional training.
Additional info – If it helps your application, you can add an extra section for things like hobbies and interests.
Here's what to include in each part of your resume.
Contact Details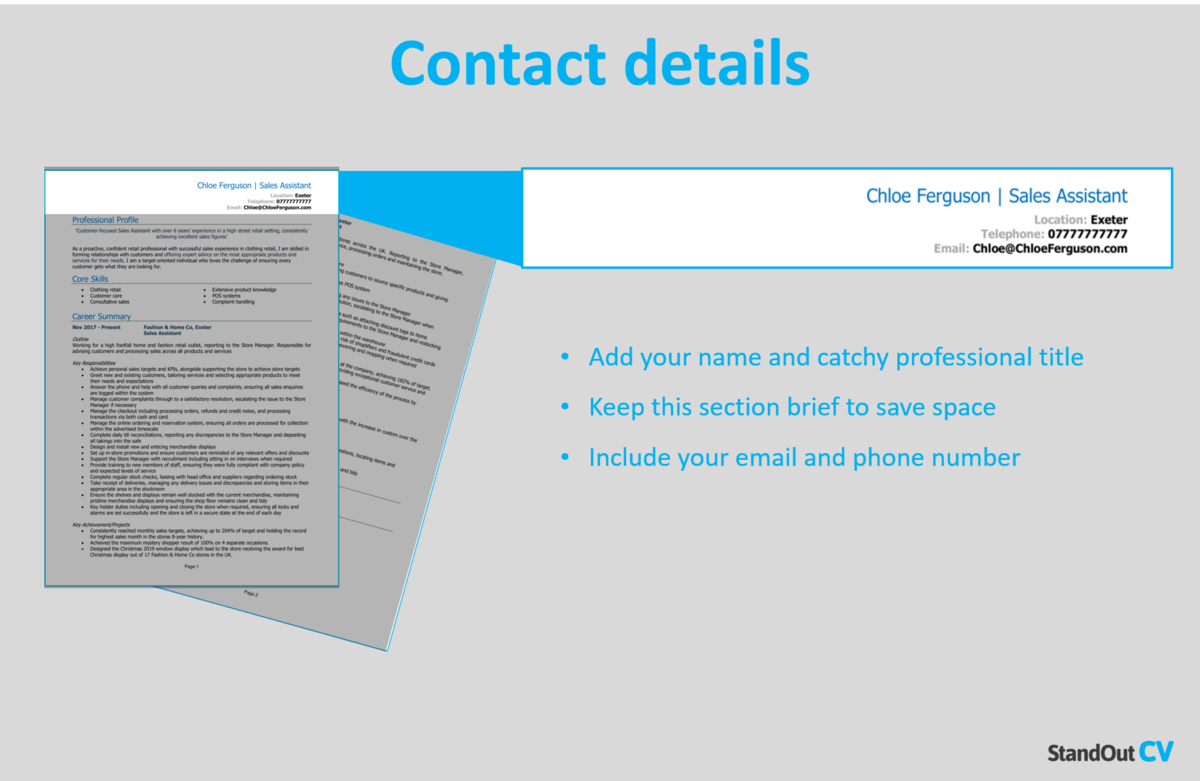 Add your name and contact details to the very top of your resume, making it easy for recruiters to get in touch
Name and profession title
Cell phone number – or another number you can answer quickly
Location – Add your local area such as San Diego or New York – not your full address as that will take up too much space.
Email address – Use your name or close variation – no nicknames from high school.
You can add a link to your LinkedIn profile if you have one – you do not need to include personal details like date of birth or marital status.
Camera Operator Resume Summary
Grab the attention of recruiters right away by including a compelling summary at the top of your resume that summarizes your most valuable skills and experience.
This brief yet impactful section enables you to demonstrate why you're the best candidate for the job and convince recruiters to keep reading.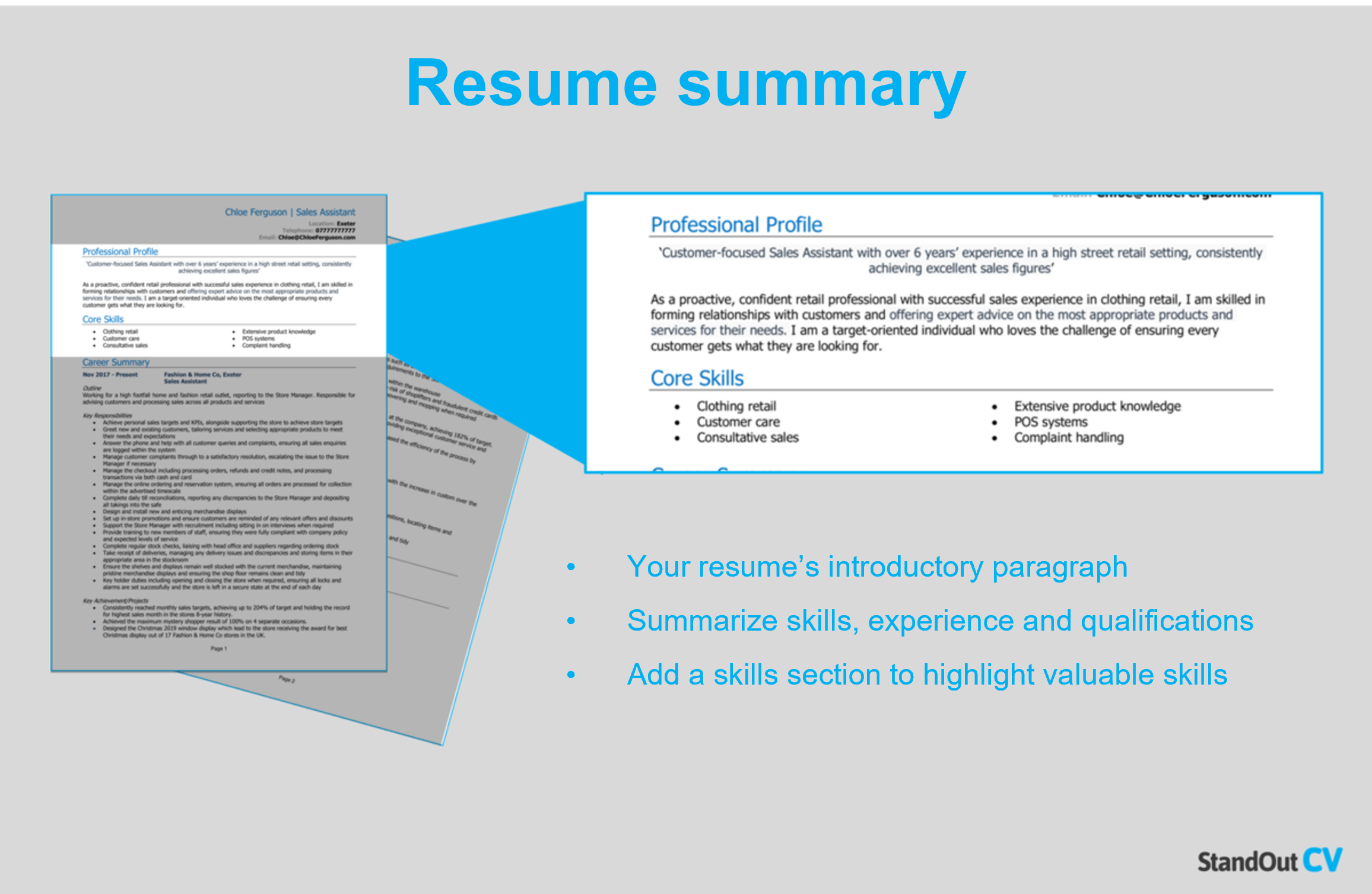 How to create a resume summary that will excite recruiters:
Keep it short: To effectively capture a recruiter's attention, it's crucial to keep your resume summary brief and to the point, limiting it to 4-7 lines as this provides enough detail without overwhelming them at this early stage.
Tailor to target jobs: Recruiters will be scanning for the skills and knowledge they mentioned in the job description, so add as many as you can to your summary.
Avoid using cliches: Although you may believe that you're a "team player who always gives 110%," these kinds of cliches don't communicate much about your skills and qualifications to potential employers. It's more effective to stick to factual information in your resume.
Camera Operator resume summary example
Highly motivated Camera Operator with experience in setting up and capturing shots of films, shows, or other production to achieve desired compositions that convey stories in the best possible way. Advanced understanding of robotic camera system specs, resolution, frame rates, color space/temperature, ISO, shutter, iris (F-stop), and lighting. Ability to zoom, pan, tilt, focus, dolly, and track shots, while maintaining focus and framing. Accustomed to positioning equipment, cables, and material of various shapes, including maneuvering tripods, pedestals, and set pieces.
What to include in your Camera Operator resume summary?
Summary of your experience: What type of organizations have you worked at? What types of roles have you done and what have you contributed to previous employers?
Relevant skills: Instantly showcase your suitability for Camera Operator jobs by including your skills that are highly relevant to them.
Qualifications: Any qualifications that are important to the Camera Operator jobs you are applying for, should be mentioned in the summary.
Quick tip: Choose from hundreds of pre-written summaries across all industries, and add one to your resume with one-click in our partner's Resume Builder. All written by recruitment experts and easily tailored to suit your unique skillset and style.
Core skills section
Your core skills section, positioned just below your resume summary, provides recruiters with a quick glance at 4-10 of your most in-demand skills.
For Camera Operator jobs, where hiring managers may receive hundreds of applications, this section can help you stand out and immediately grab their attention.
To be effective, this section should consist of 2-3 columns of bullet points that highlight attributes that are highly relevant to the jobs you are targeting.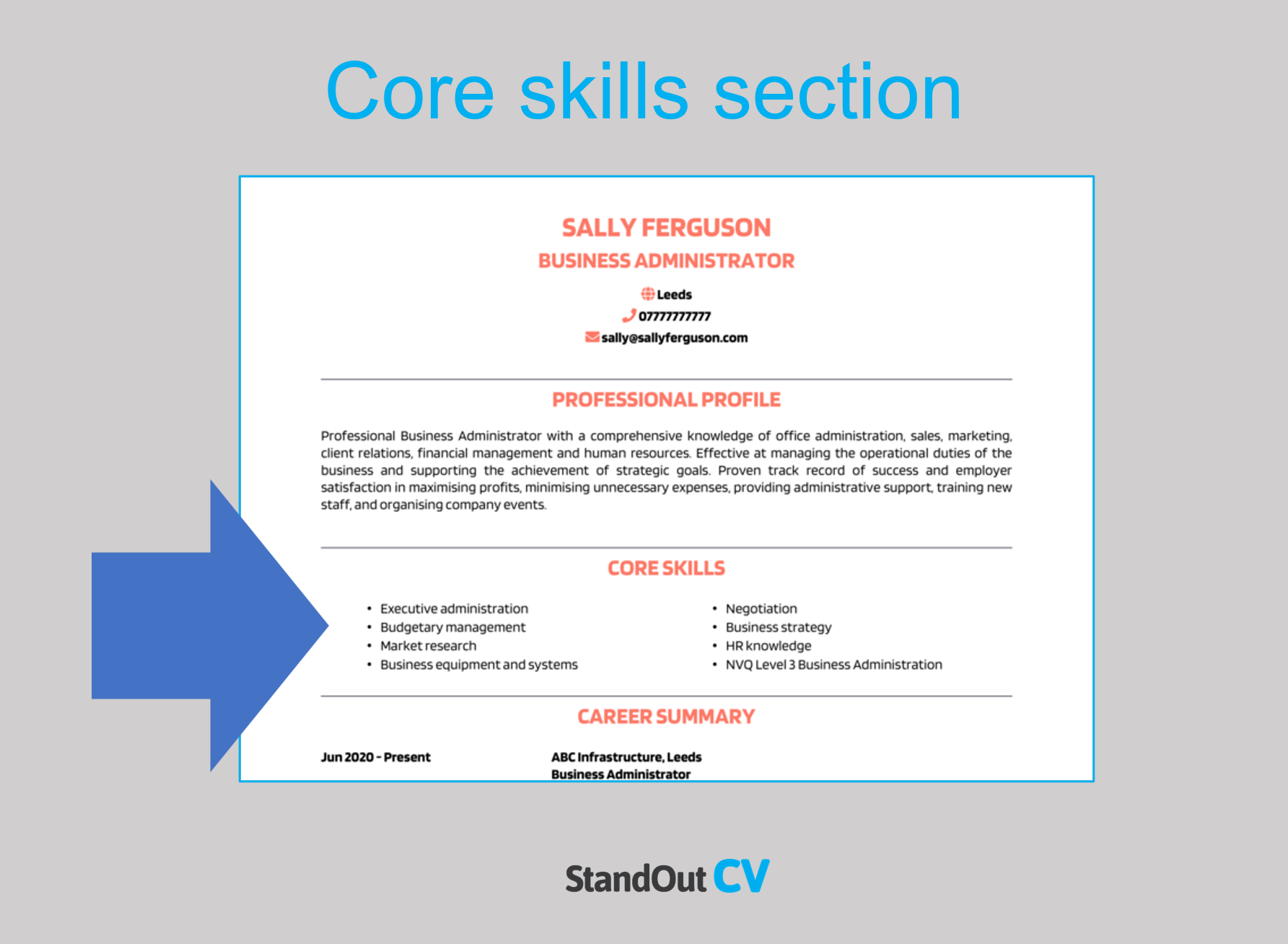 Best skills for your Camera Operator resume
Camera operation – Operating camera equipment, including cameras, lenses, and tripods, to capture high-quality footage.
Lighting – Understanding lighting techniques and equipment, including lighting fixtures and reflectors, to create and control lighting conditions.
Audio recording – Capturing high-quality audio using equipment such as microphones and recorders, to ensure that audio matches the visual quality of footage.
Framing and composition – Utilizing knowledge of framing and composition techniques, including shot composition and camera angles, to create visually compelling shots.
Video editing – Editing and post-producing footage using software such as Adobe Premiere and Final Cut Pro, to create high-quality final products.
Effective communication – Utilizing strong communication skills to collaborate with other members of the production team, including directors, producers, and other camera operators.
Time management – Managing time effectively, including scheduling shoots, ensuring that equipment is set up on time, and meeting production deadlines.
Equipment maintenance – Maintaining and repairing camera equipment, including cleaning lenses and checking batteries, to ensure that equipment is functioning properly.
Storytelling – Understanding storytelling principles, including narrative structure and character development, to capture compelling and engaging footage.
Technical troubleshooting – Troubleshooting technical issues, including camera malfunctions and equipment failures, to ensure that production runs smoothly and effectively.
Quick tip: Our partner's Resume Builder contains thousands of in-demand skills for every profession that can be added to your resume in seconds – saving you time and greatly improving your chances of landing job interviews and getting hired.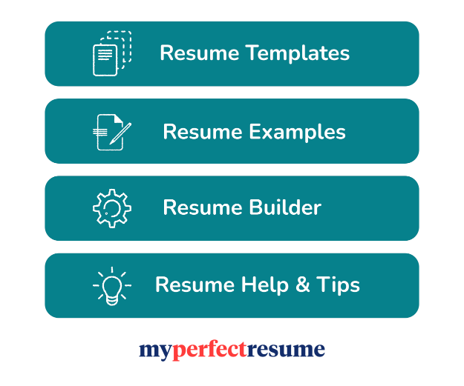 Work experience
Now that you've reeled recruiters in with your awesome summary, it's time to delve into your work experience.
Here you'll list your previous jobs (starting with your most recent and working backward) and showcase how you apply your skills in the workplace.
Provide lots of detail in recent jobs, and less in older roles.
If you have no relevant paid experience, you can include voluntary work and placements – but if you have lots of experience, you can leave out some of the really old jobs.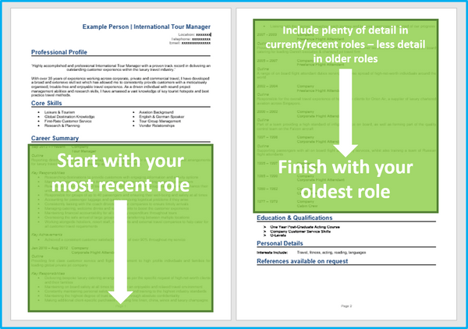 Structuring your jobs
Your job description probably includes tons of information, so it's vital to organize it well when writing about it on your resume.
Structure your jobs as like the example below to make skim-reading easy for recruiters and hiring managers.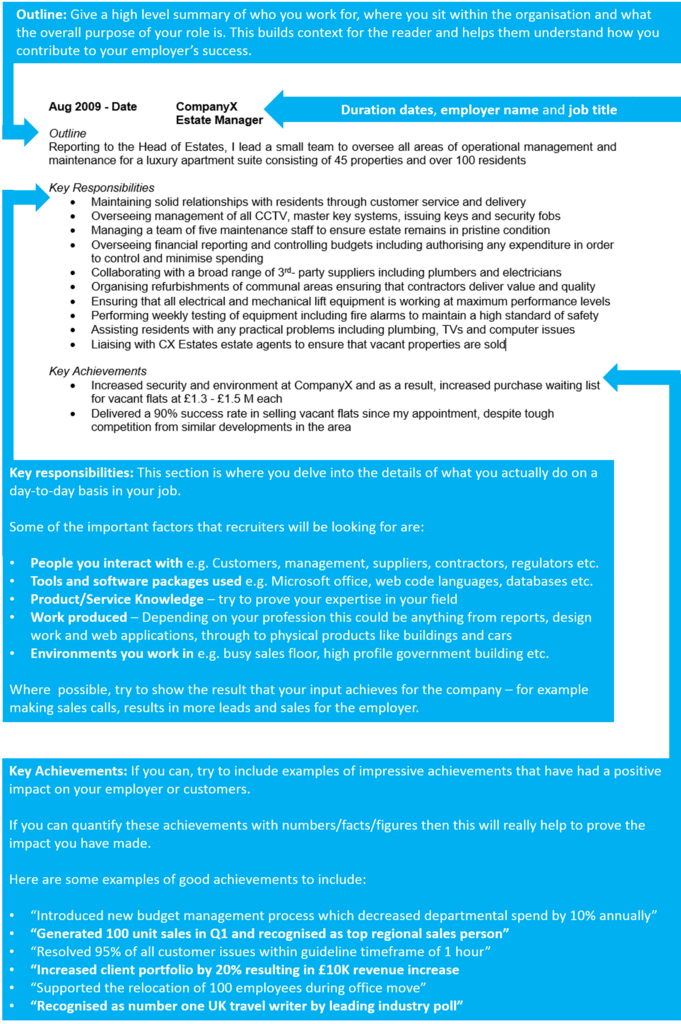 Job outline
Starting each job with a brief summary of the organization, your position within it, and the primary goal of your role can help recruiters quickly understand the context of your work.
Key responsibilities
Then delve into the detail of your job by listing out easy-to-read bullet points which show how you apply your skills in the workplace.
Tailor these bullet points to focus on the skills and knowledge that are required in the jobs you are applying for.
Key achievements
Round off each job by adding some impressive achievements you made in the role.
Anything you've done that has made a big impact on your employer will make a good impression, think; generating revenue, saving costs, or improving a product.
Quantify your achievements with number where possible e.g. "reduced call wait time by 10%"
Example job for Camera Operator resume
Outline
Advise on, create, and capture visual aspects of clients' vision using state-of-the-art camera, lighting, and grip equipment, for company with 60 employees that provides innovative media production services crafted to powerfully deliver information and generate results.
Key Responsibilities
Collaborate with directors to determine all aspects of shots and capture high-quality and attractive footage for film and TV broadcasting.
Clean and test all broadcasting equipment to assure tools operated optimally.
Set up interviews and scenes to achieve client visual goals for various projects, including commercials, episodic series, documentaries, social media, corporate, live streams, events.
Pan and tilt camera, as well as swing cranes through space to create smooth fluid movements and enhance the production value of each program.
Quick tip: Create impressive job descriptions easily in our partner's Resume Builder by adding pre-written job phrases for every industry and career stage.

Education section
Near the end of your resume add your education section
Experienced candidates should keep it brief and focus on professional qualifications – and junior candidates can include high school diplomas, college degrees etc.
Additional information
If you have anything else to add which is relevant to the jobs you are applying for, the additional info section is the place to add it.
Perhaps you have a hobby which involves relevant skills, or maybe you have some awards or publications worth mentioning.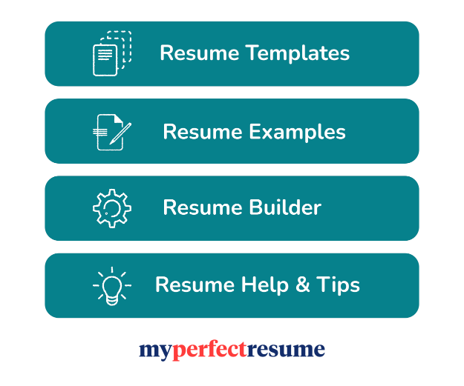 Writing your own winning Camera Operator resume
A winning Camera Operator resume should look great, read well, and sell your skillset to hiring managers.
If you follow the steps above, you should be able to bag yourself a top job in no time.
Good luck with your job search!