Some projects are just too big or complex for one person to manage, and that's where you come in to save the day.
You've got the organization, communication, and analytical skills to support the lead project manager and ensure everything goes smoothly. But first, you need to prove this on your resume.
To help you do this, we've created a detailed writing guide, along with an associate project manager resume example to inspire your own.
Contents
| | |
| --- | --- |
| How to write a Associate Project Manager resume | |

Associate Project Manager Resume Example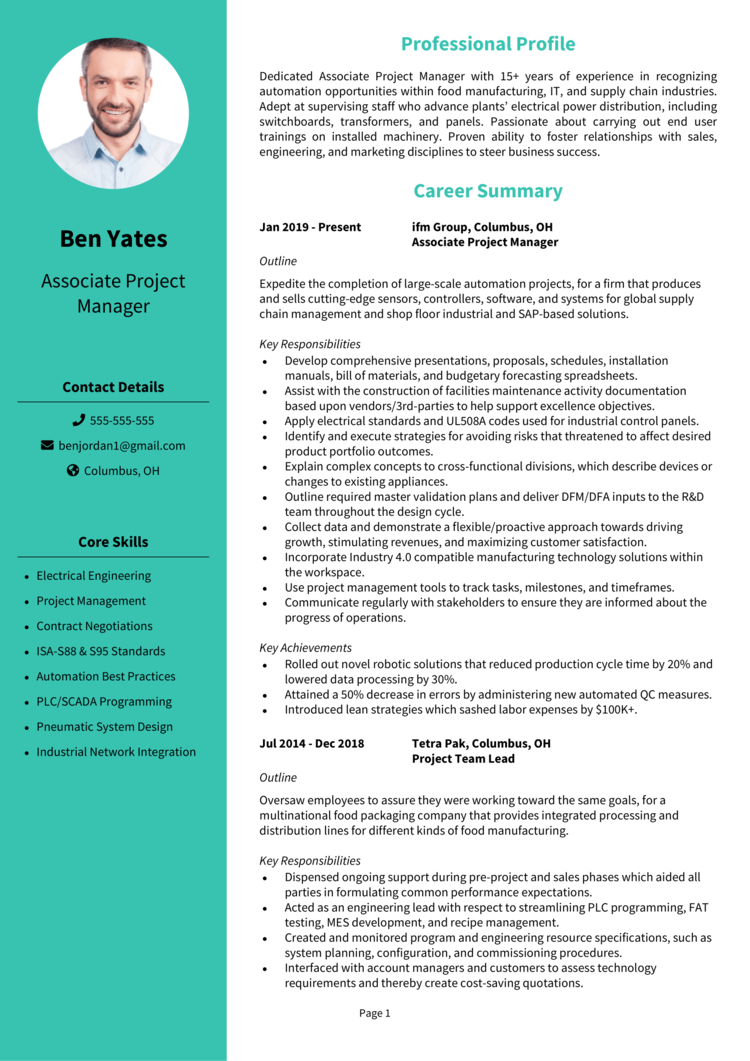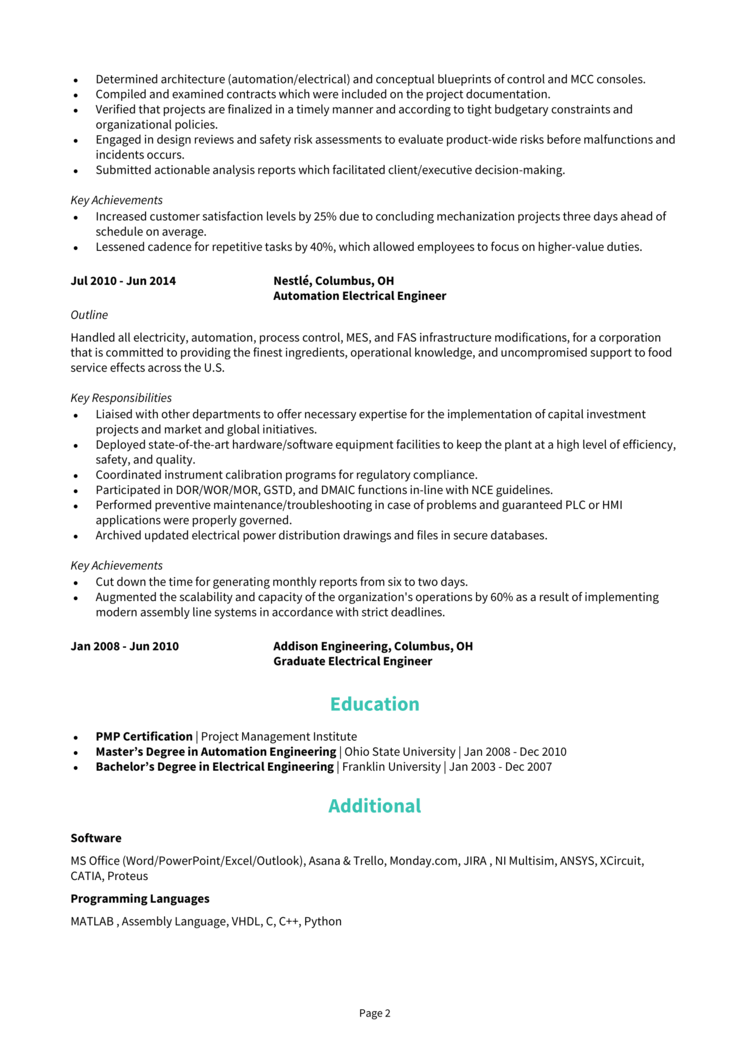 This example Associate Project Manager resume is well-structured to provide a pleasant reading experience for recruiters, and contains all of the crucial information they want to see.
The rest of the guide will show you exactly how you can achieve this in your own resume.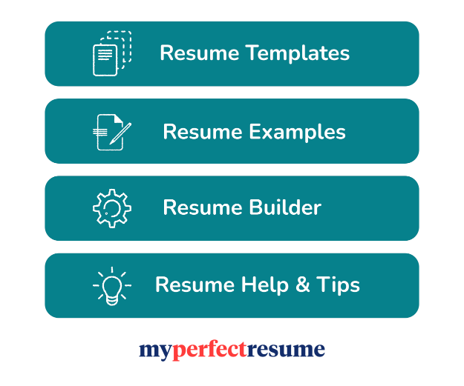 Associate Project Manager resume layout and format
The format and layout of your resume can make or break its success.
Sure, it's great to pack your resume with lots of impressive skills and knowledge, but if the page is not structured clearly, hiring managers will struggle to find the important stuff!
Above all, your resume should be easy-to-read and professional looking.
Follow these formatting tips to get noticed.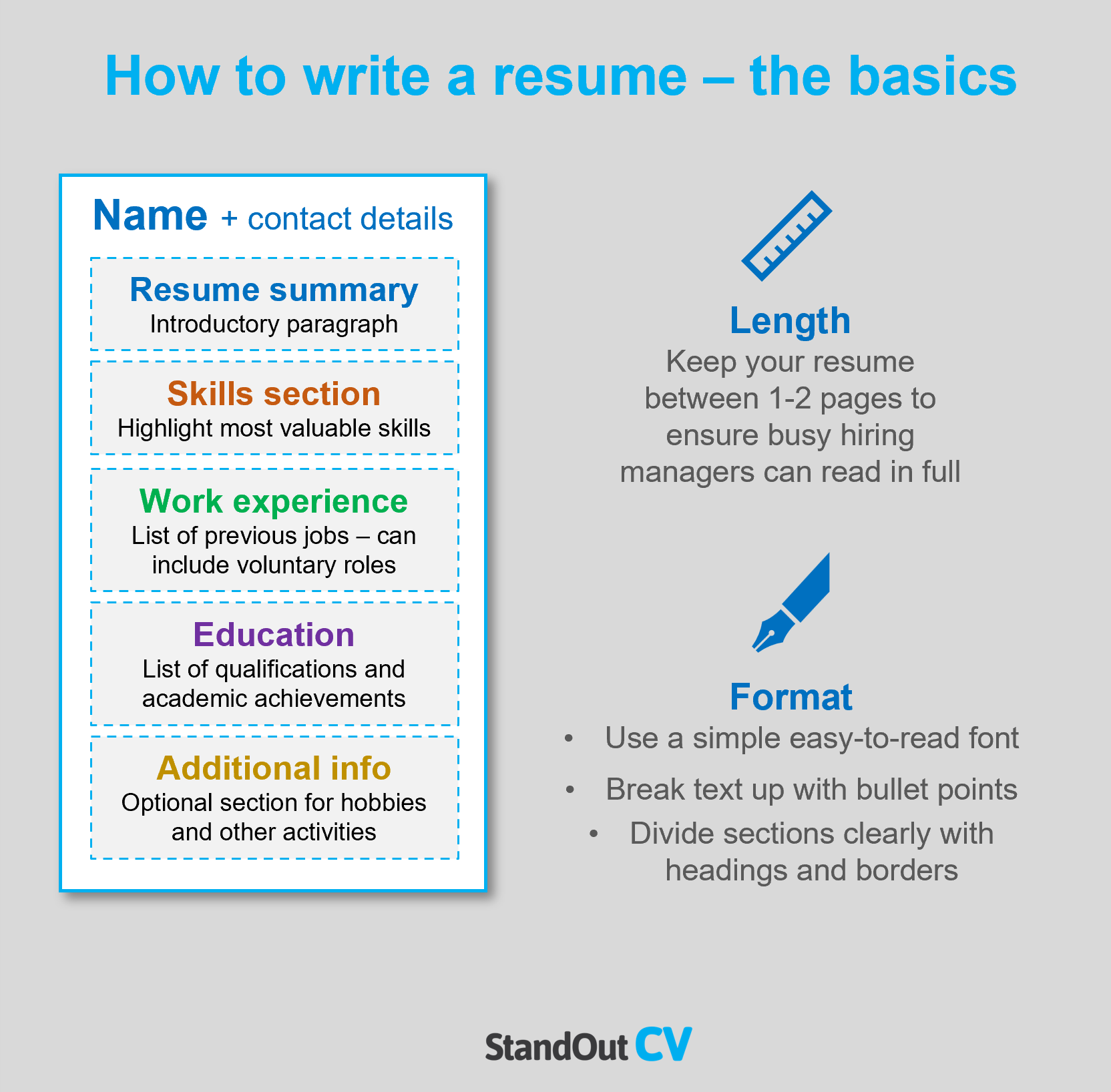 Formatting your resume
Length: Recruiters often see hundreds of resumes per day – so keep yours under 2 pages in length, if you want to ensure it gets read in full.
Font & readability: To create a resume that is easily digestible for hiring managers, it's essential to use an uncomplicated font and structure your content with bullet points and short paragraphs.
Layout & Structure: A visually appealing resume is important, but don't forget about functionality. To ensure a functional design, use bold headings and borders to organize the page into clear sections.
Photos: Including a photo on your resume is not obligatory in the United States, but it may be a good idea in some regions and industries where it is customary.
Quick tip: Achieving a professional look for your resume can be difficult and time-consuming. If you want to create an attractive resume quickly, try our partner's Resume Builder and use one of their eye-catching resume templates.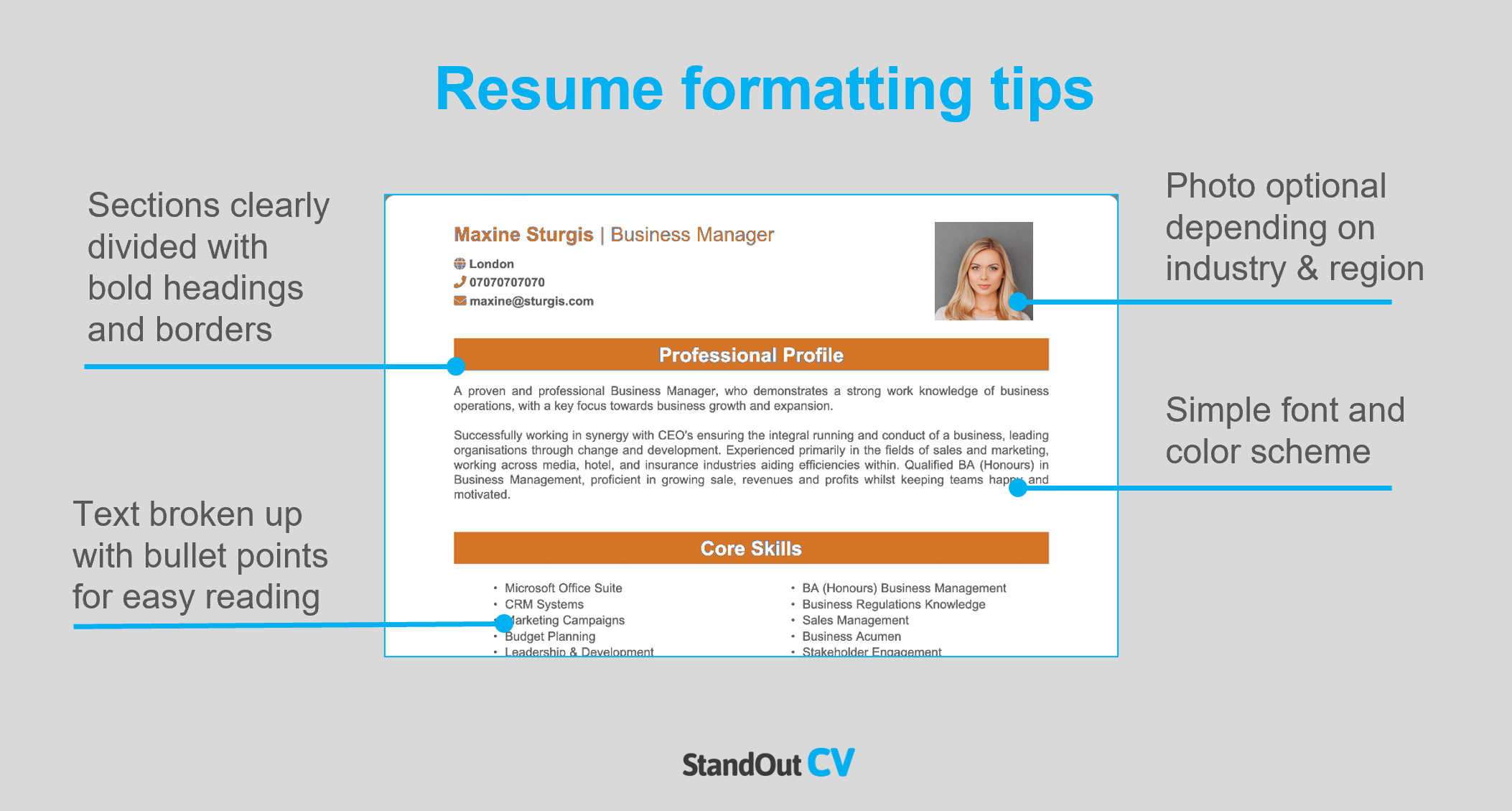 Resume layout
When you write your resume, include the sections below.
Name and contact details – Pop these at the very top to ensure recruiters know how to contact you.
Resume summary – An eye-catching paragraph which summarizes your most valuable attributes – placed near the top of your resume
Skills section – A bullet pointed list of your most in-demand skills, enabling recruiters to see your suitability from a glance.
Work experience – List some or all of your previous jobs in reverse chronological order – voluntary work and college placements can be included if you have no paid experience.
Education – A summary of your professional training and academic qualifications.
Additional info – An optional section for anything that may boost your application, such as relevant hobbies and interests
Here's what to include in each part of your resume.
Contact Details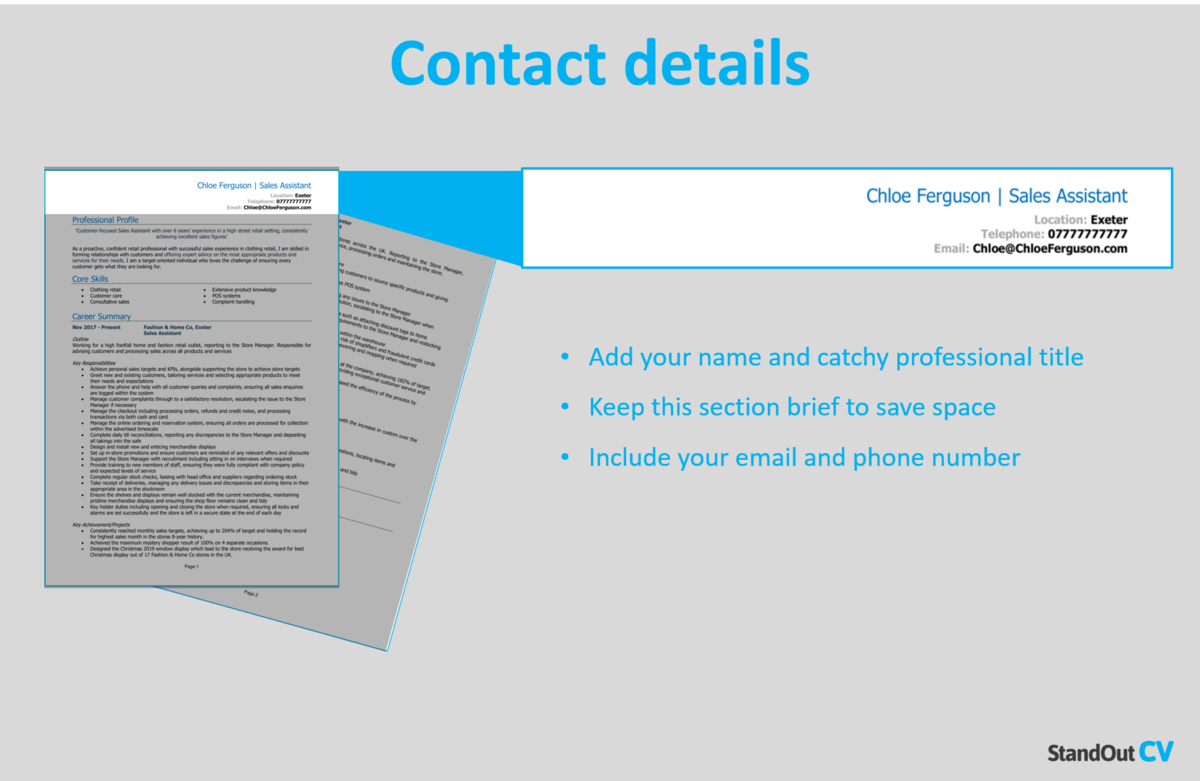 Add your name and contact details to the header of your resume, so that anybody reading can easily see how to contact you.
Name and profession title
Cell phone number – or any number you are easily reachable on
Location – Add your local area such as Washington or San Diego – not your full address as that will take up too much space.
Email address – Use a professional looking address.
You can add a link to your LinkedIn profile if you have one – you do not need to include personal details like date of birth or religion.
Associate Project Manager Resume Summary
Start your resume with a bang by adding a powerful summary to the top, summarizing your most valuable skills and experience.
This short paragraph is your chance to show recruiters why you are a perfect fit for the job and encourage them to read more of your resume.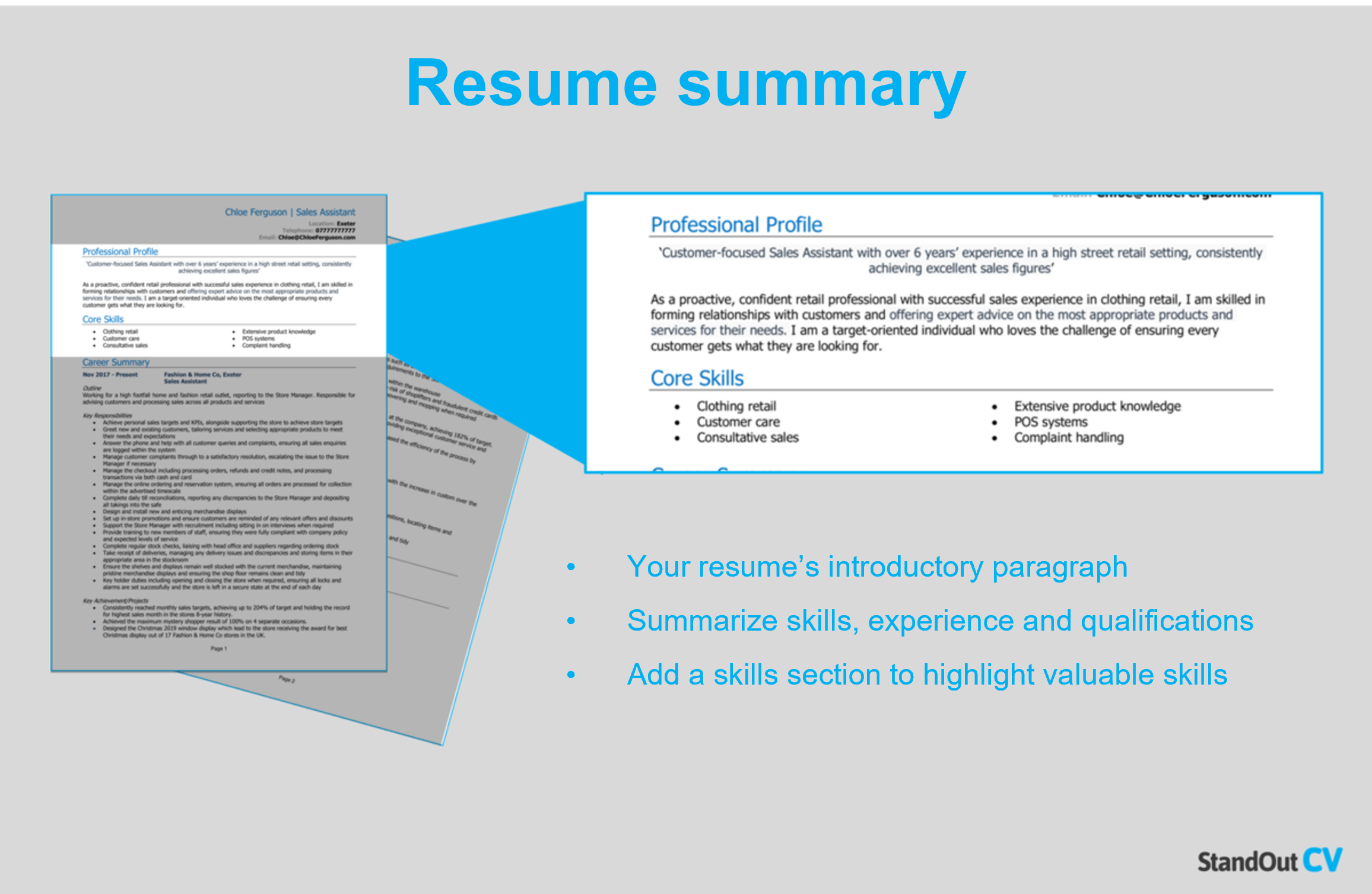 How to create a resume summary that will excite recruiters:
Keep it short: To effectively capture a recruiter's attention, it's crucial to keep your resume summary brief and to the point, limiting it to 4-7 lines as this provides enough detail without overwhelming them at this early stage.
Tailor to target jobs: By carefully reviewing the job description and incorporating as many relevant skills as possible, you can customize your resume to better match your target jobs.
Avoid using cliches: To capture the attention of recruiters you must provide factual information, such as hard skills and qualifications, and avoid using empty phrases like "Go-getter who thinks outside the box."
Associate Project Manager resume summary example
Dedicated Associate Project Manager with 15+ years of experience in recognizing automation opportunities within food manufacturing, IT, and supply chain industries. Adept at supervising staff who advance plants' electrical power distribution, including switchboards, transformers, and panels. Passionate about carrying out end user training on installed machinery. Proven ability to foster relationships with sales, engineering, and marketing disciplines to steer business success.
What to include in your Associate Project Manager resume summary?
Summary of your experience: Provide a summary of the kind of work you have previously done, along with the benefits you have delivered to the organizations you worked with.
Relevant skills: To quickly showcase your suitability for Associate Project Manager jobs, ensure that your summary emphasizes your most relevant skills to the jobs you are applying for.
Qualifications: Any qualifications that are important to the Associate Project Manager jobs you are applying for, should be mentioned in the summary.
Quick tip: Choose from hundreds of pre-written summaries across all industries, and add one to your resume with one-click in our partner's Resume Builder. All written by recruitment experts and easily tailored to suit your unique skillset and style.
Core skills section
Underneath your summary, write a core skills section to make your most relevant skills jump off the page at readers.
It should be made up of 2-3 columns of bullet points of your relevant skills.
Before you do this, look over the job description and make a list of any specific skills, specialisms or knowledge required.
Then, make sure to use your findings in your list. This will paint you as the perfect match for the role.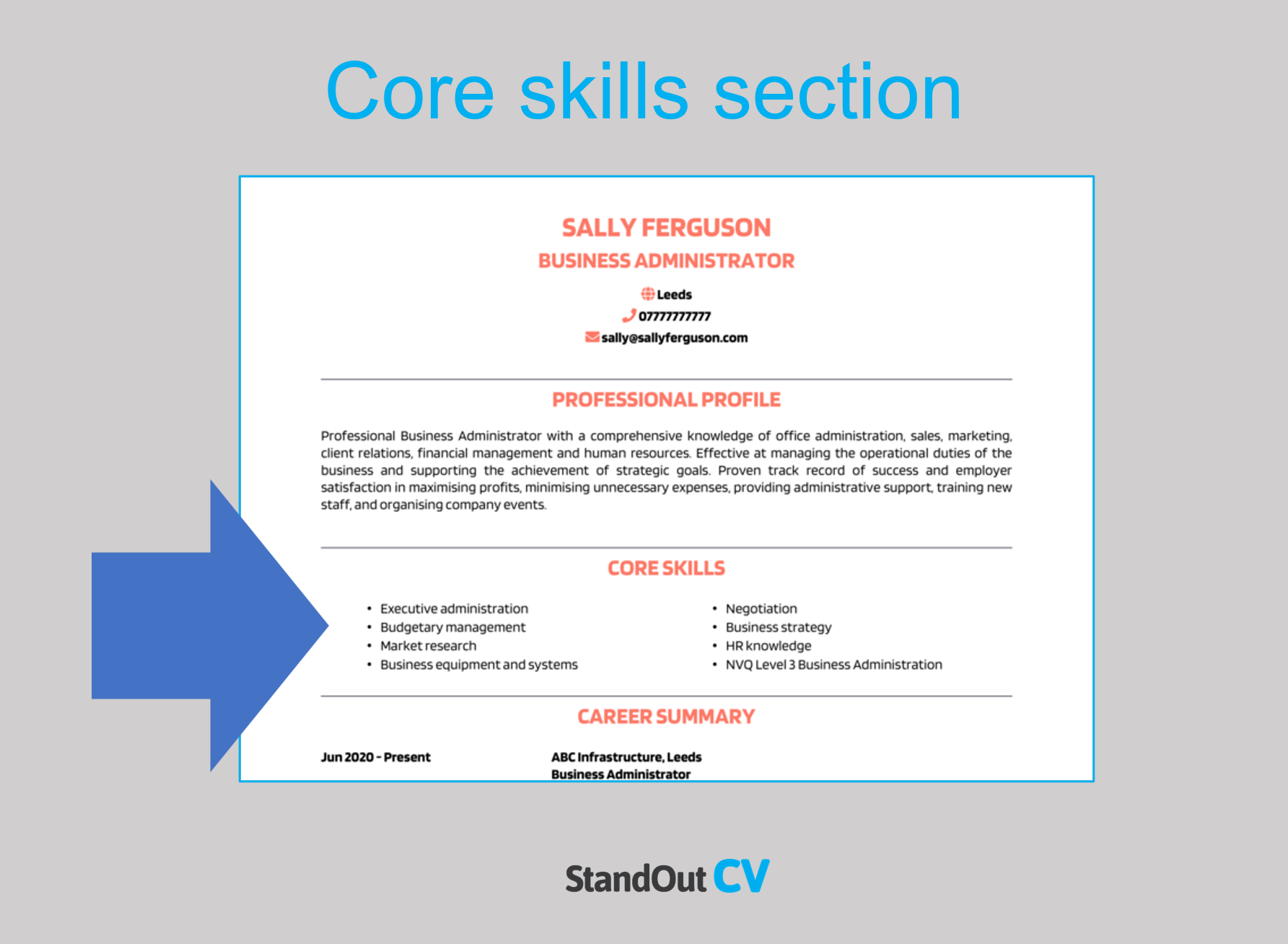 Best skills for your Associate Project Manager resume
Project Planning and Execution – Developing project plans, setting milestones, and executing project tasks in alignment with project objectives.
Budget Management – Managing project budgets, tracking expenses, and ensuring cost control throughout the project lifecycle.
Risk Assessment and Mitigation – Identifying project risks, assessing their potential impact, and developing strategies to mitigate or address them.
Stakeholder Management – Effectively communicating project updates, collaborating with team members, and managing relationships with stakeholders.
Team Leadership and Management – Leading project teams, delegating tasks, providing guidance, and fostering a collaborative and productive work environment.
Problem Resolution – Identifying and addressing project issues, make informed decisions, and keep the project on track.
Project Management – Managing project timelines, prioritizing tasks, and optimizing resources to ensure timely project completion.
Quality Assurance – Utilizing knowledge of quality management processes to ensure project deliverables meet the required standards and specifications.
Project Documentation and Reporting – Creating and maintaining project documentation, including status reports, project plans, and deliverable specifications.
Agile Methodologies – Utilizing agile project management methodologies and tools, enabling the adaptation of project approaches to changing requirements and circumstances.
Quick tip: Our partner's Resume Builder contains thousands of in-demand skills for every profession that can be added to your resume in seconds – saving you time and greatly improving your chances of landing job interviews and getting hired.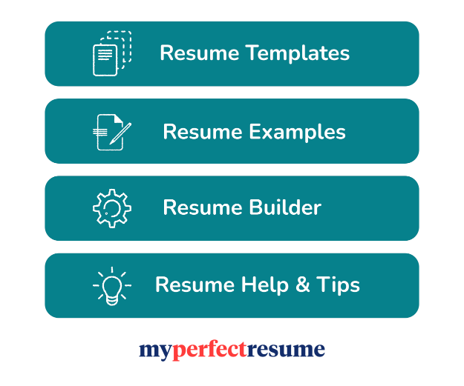 Work experience
Once you've hooked the hiring manager with your summary, you can really blow them away with you work experience.
List your previous jobs from newest to oldest to show the impact you made at each organization.
If you have years of experience, you can leave out some of the older jobs, and if you have little/no experience, you can bulk this section up with voluntary work and college placements.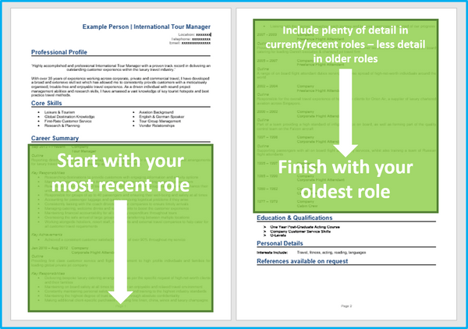 Structuring your jobs
Resume job descriptions contain lots of information, so its crucial to structure them well.
Use the structure below to ensure hiring managers can consume the information easily.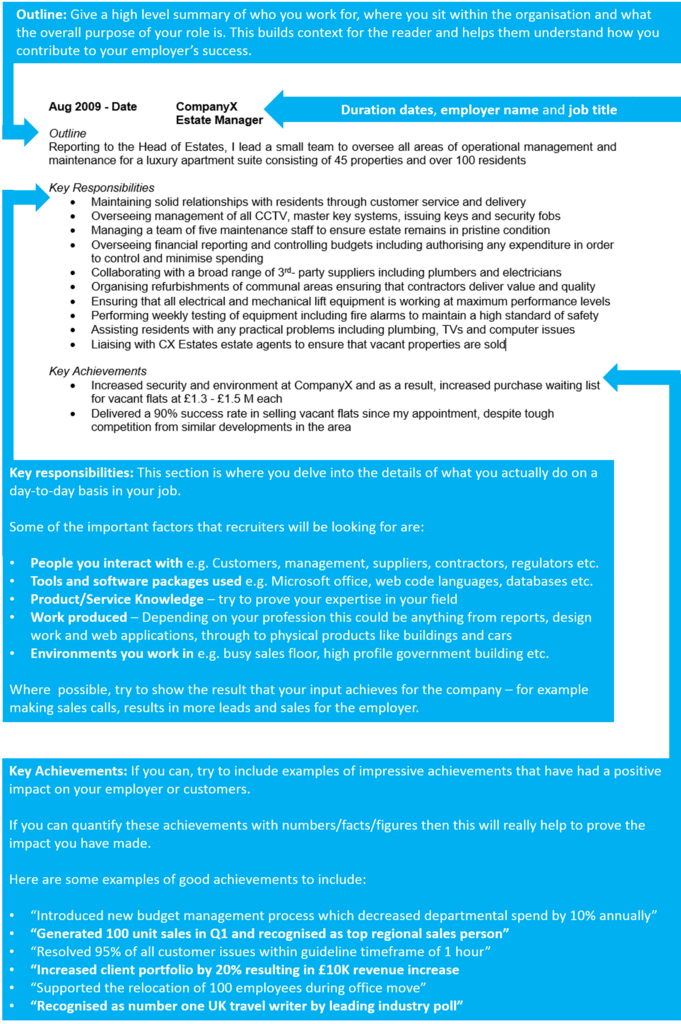 Job outline
Each role description should begin with a qucik summary of the job and company, along with how the job fits into the strucuture of the organization.
Key responsibilities
Then delve into the detail of your job by listing out easy-to-read bullet points which show how you apply your skills in the workplace.
Tailor these bullet points to focus on the skills and knowledge that are required in the jobs you are applying for.
Key achievements
Finish each role by highlighting some impressive achievements you made whilst in the role.
Anything that benefited the employer can be included from making financial savings, to winning new customers.
Quantify your achievements with facts and figures if you can, e.g. "reduced call wait time by 10%"
Example job for Associate Project Manager resume
Outline
Expedite the completion of large-scale automation projects, for a firm that produces and sells cutting-edge sensors, controllers, software, and systems for global supply chain management and shop floor industrial and SAP-based solutions.
Key Responsibilities
Develop comprehensive presentations, proposals, schedules, installation manuals, bill of materials, and budgetary forecasting spreadsheets.
Assist with the construction of facilities maintenance activity documentation based upon vendors/3rd-parties to help support excellence objectives.
Apply electrical standards and UL508A codes used for industrial control panels.
Identify and execute strategies for avoiding risks that threatened to affect desired product portfolio outcomes.
Quick tip: Create impressive job descriptions easily in our partner's Resume Builder by adding pre-written job phrases for every industry and career stage.

Education section
Near the end of your resume add your education section
Experienced candidates should keep it brief and focus on professional qualifications – and junior candidates can include high school diplomas, college degrees etc.
Additional information
At the end of your resume, you can add any extra information that might be relevant to the jobs you are applying for.
This could be hobbies, interests, publications, clubs or memberships.
This section is optional and doesn't need to be added if you have nothing more relevant to add.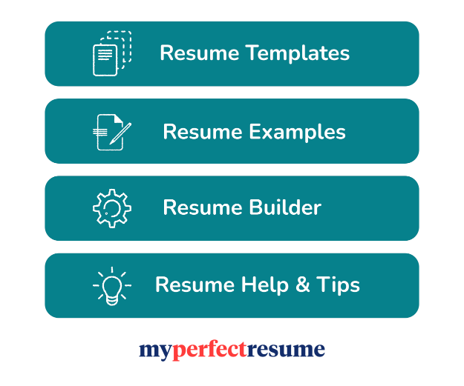 Writing your own winning Associate Project Manager resume
Crafting a strong Associate Project Manager resume can be a daunting task, but implementing the steps outlined above will significantly increase your chances of securing multiple interview opportunities.
Good luck with your job search!