You're ready to move away from the intern position and take the next step in your architecture career. You need a carefully constructed resume.
In the step-by-step guide below, we'll teach you how to effectively showcase your skills, qualifications, and internship to get noticed.
And, as these roles can be competitive, we've included an architecture intern resume example to boost your chances of securing an interview.
Contents
| | |
| --- | --- |
| How to write a Architecture Intern resume | |

Architecture Intern Resume Example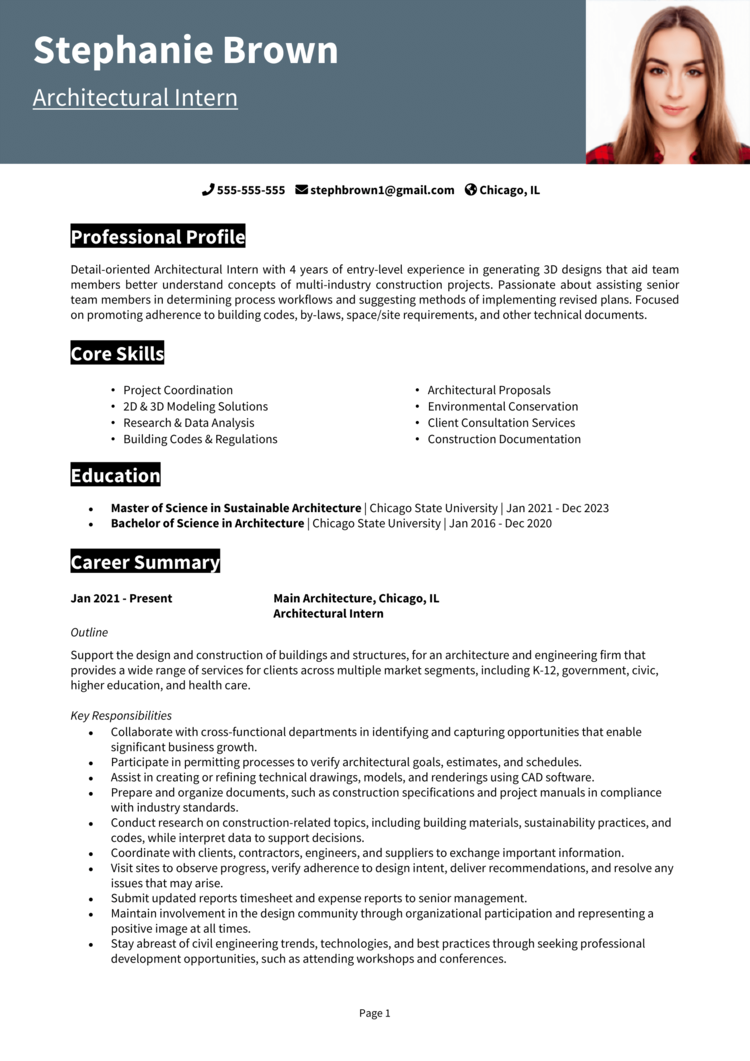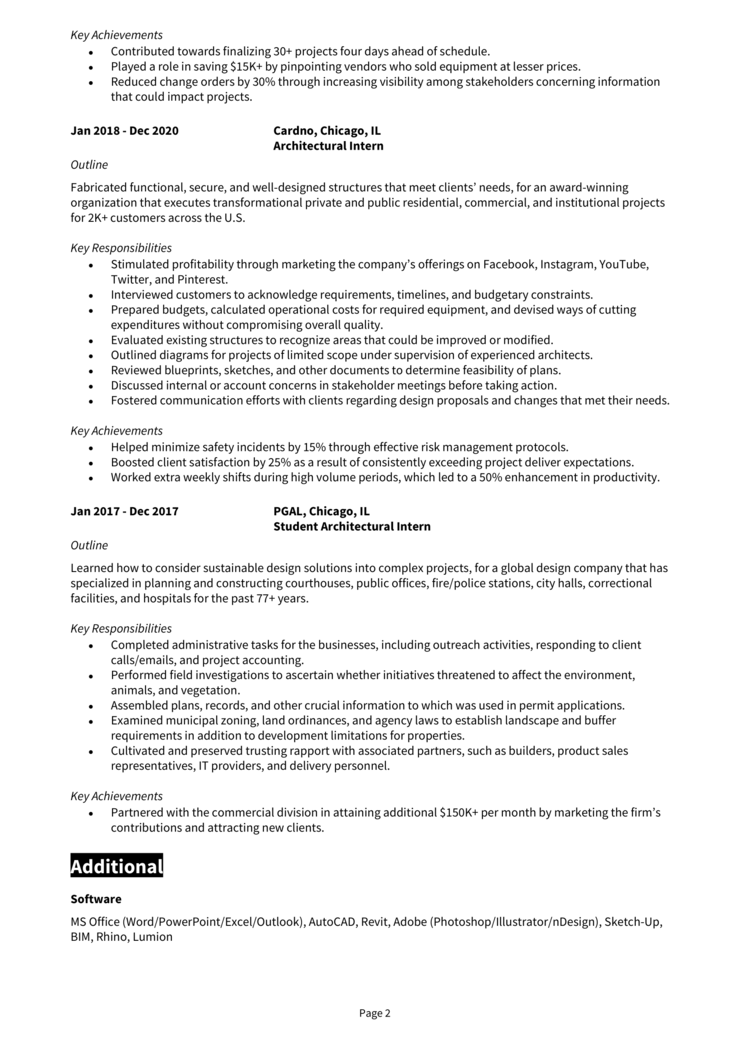 The example Architecture Intern resume above shows you how a professional resume should look, along with the type of content it should contain.
You can see that the information is well-organized across the page and its easy for busy recruiters to see the candidate's important skills.
Keep this in mind when writing your own resume.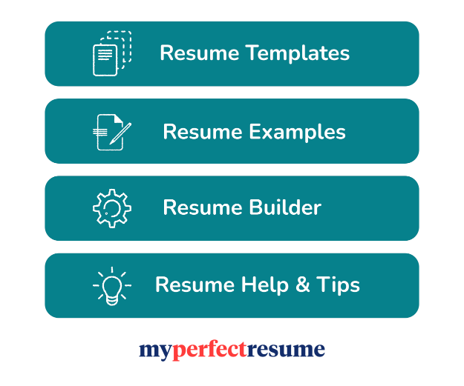 Architecture Intern resume layout and format
The format and layout of your resume can make or break its success.
Sure, it's great to pack your resume with lots of impressive skills and knowledge, but if the page is not structured clearly, hiring managers will struggle to find the important stuff!
Above all, your resume should be easy-to-read and professional looking.
Follow these formatting tips to get noticed.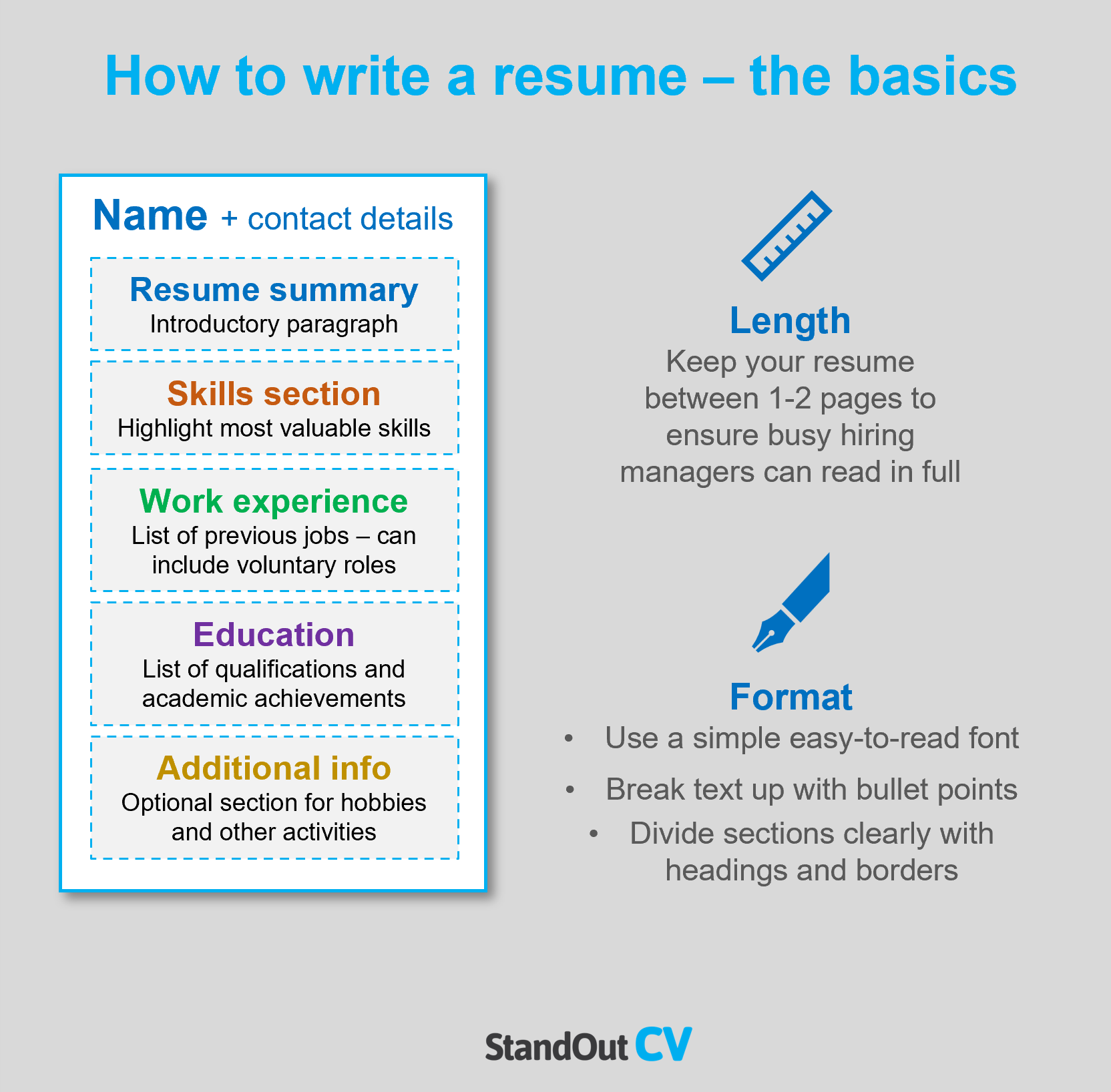 Formatting your resume
Length: As recruiters have a limited amount of time to review each resume they see, keep your resume to 2 pages or less to increase the chances of it being thoroughly reviewed.
Font & readability: Simplicity and a pleasant reading experience are crucial if you want to highlight your most valuable skills to recruiters. Use a clear font (avoid fancy ones) and break up the text in your resume with bullet points to ensure information can be easily consumed.
Layout & Structure: Allow recruiters to skim through your resume with ease, by dividing the page into clear sections with headings and borders. The design of your resume should be eye-catching but not overly complex – keep the style and color scheme simple and clean.
Photos: In the USA adding a photo to your resume is optional – you don't have to do it, but it can be a nice way to get your personality across.
Quick tip: Achieving a professional look for your resume can be difficult and time-consuming. If you want to create an attractive resume quickly, try our partner's Resume Builder and use one of their eye-catching resume templates.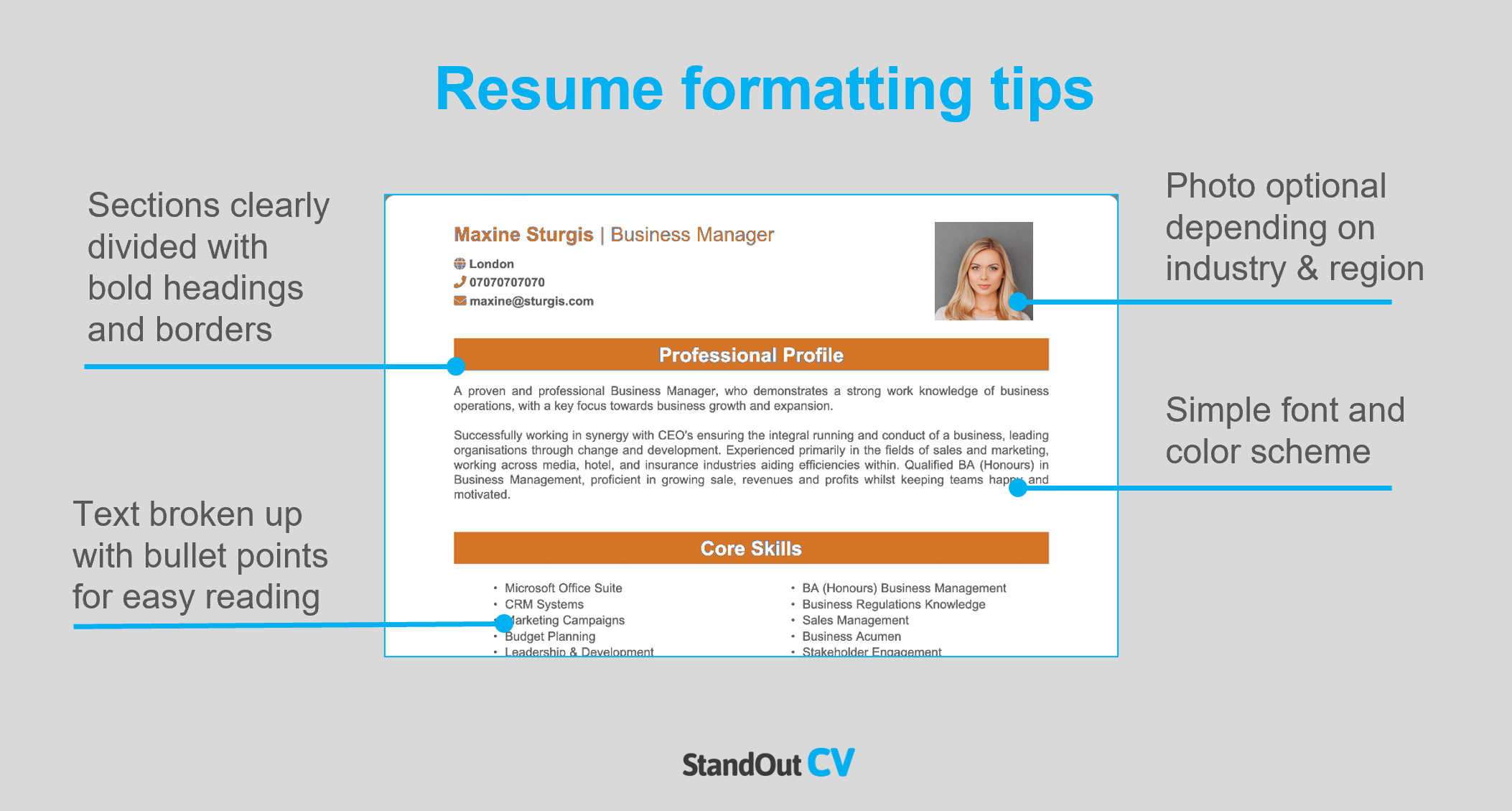 Resume layout
Add the following sections when you write your resume.
Name and contact details – Add to the very top of your resume to introduce yourself and make it super-easy for recruiters to get in touch.
Resume summary – Reel hiring managers in with an "elevator pitch" style paragraph which sums up your suitability for the job.
Skills section – A short and sharp list of your most important skills, that can be quickly skim-read.
Work experience – List your previous jobs (from newest to oldest) detailing the skills learnt and applied in each.
Education – List your qualifications and professional training.
Additional info – If it helps your application, you can add an extra section for things like hobbies and interests.
Here's what to include in each part of your resume.
Contact Details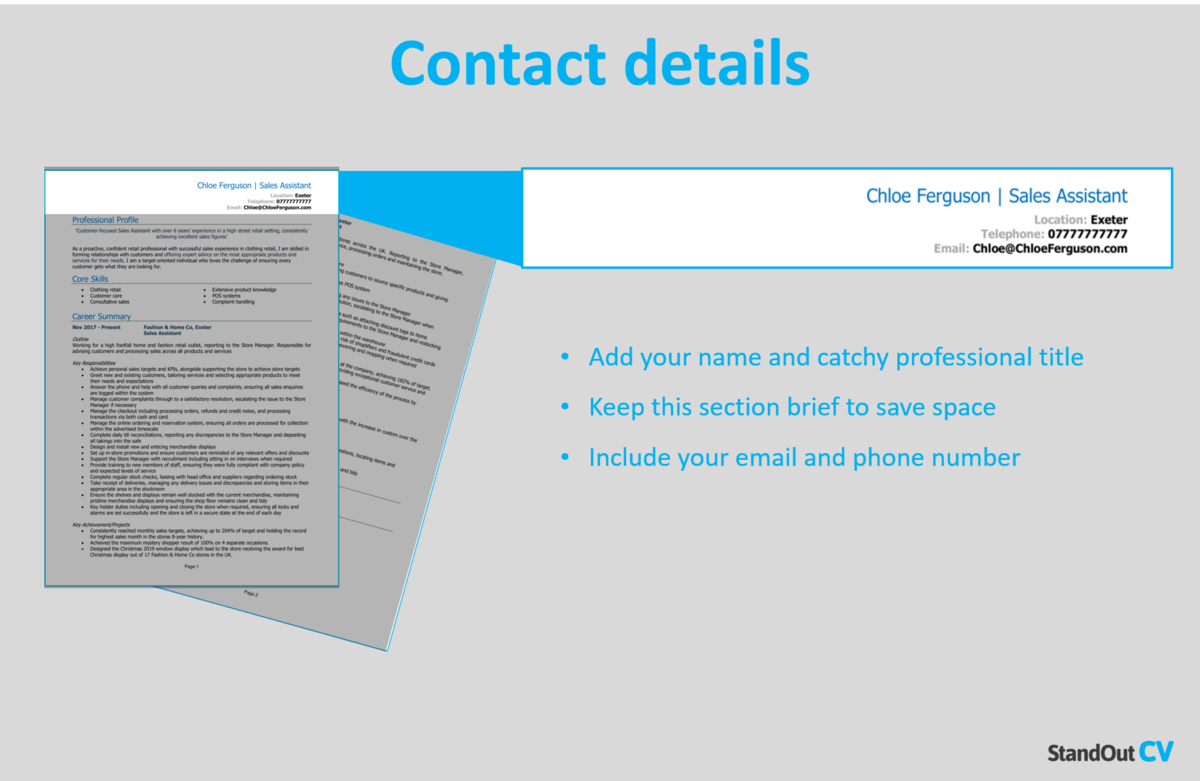 Make it easy for hiring managers to contact you by adding your contact details to the top of your resume.
Keep this section small to save space and include the following.
Name and profession title
Telephone number – Ideally your cell phone so you can answer quickly.
Location – Add your general location such as LA or New York
Email address – Use a professional looking one with no nicknames.
You can add a link to your LinkedIn profile if you have one – you do not need to include personal details like date of birth or marital status.
Architecture Intern Resume Summary
Start your resume with a bang by adding a powerful summary to the top, summarizing your most valuable skills and experience.
This short paragraph is your chance to show recruiters why you are a perfect fit for the job and encourage them to read more of your resume.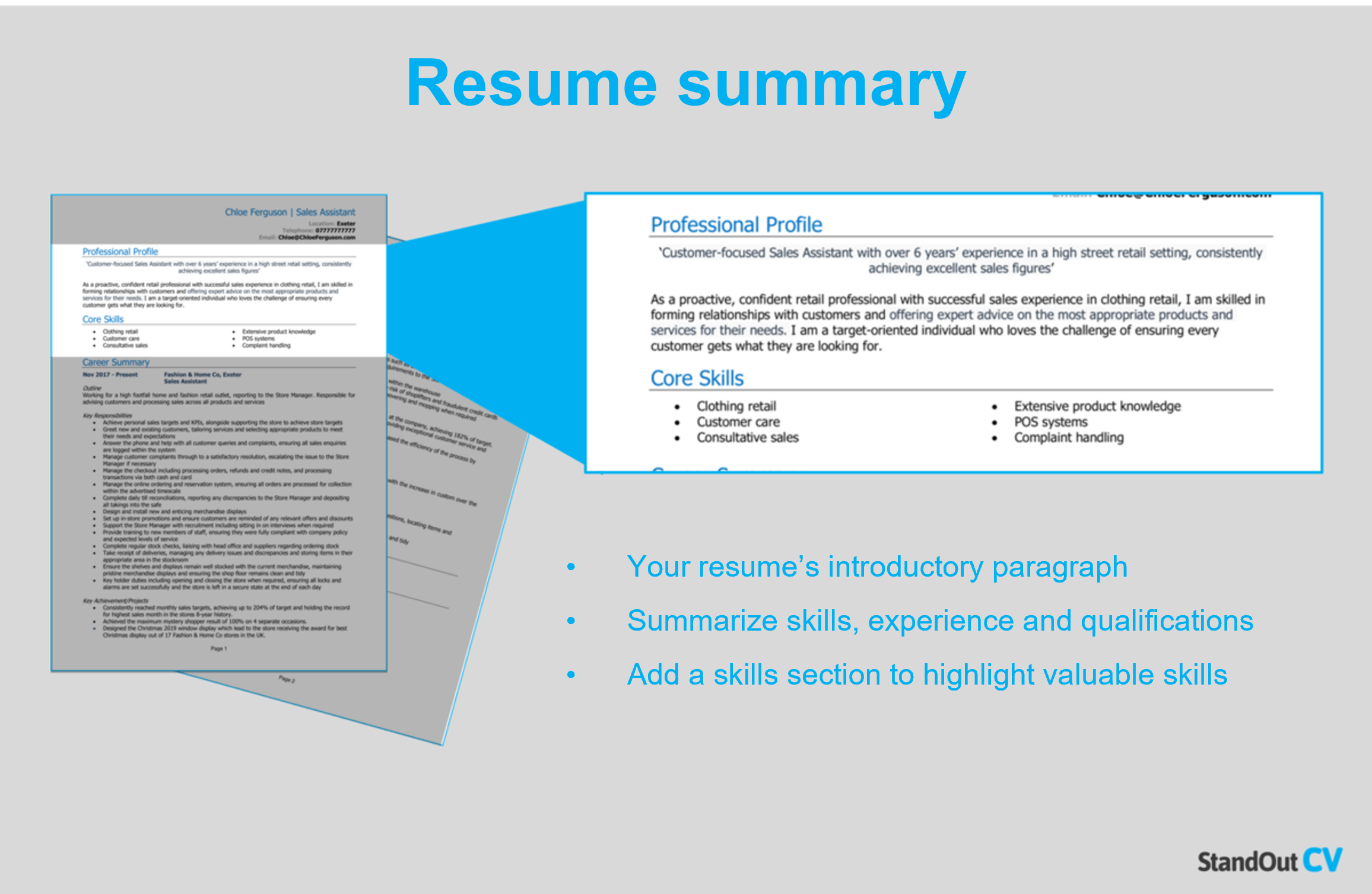 How to create a resume summary that will excite recruiters:
Keep it short: You only have a few seconds to grab a recruiters' attention and make them commit to your resume, so keep your summary between 4 – 7 lines.
Tailor to target jobs: By carefully reviewing the job description and incorporating as many relevant skills as possible, you can customize your resume to better match your target jobs.
Avoid using cliches: Although you may believe that you're a "team player who always gives 110%," these kinds of cliches don't communicate much about your skills and qualifications to potential employers. It's more effective to stick to factual information in your resume.
Architecture Intern resume summary example
Detail-oriented Architectural Intern with 4 years of entry-level experience in generating 3D designs that aid team members better understand concepts of multi-industry construction projects. Passionate about assisting senior team members in determining process workflows and suggesting methods of implementing revised plans. Focused on promoting adherence to building codes, by-laws, space/site requirements, and other technical documents.
What to include in your Architecture Intern resume summary?
Summary of your experience: Briefly describe the work you have performed in the past and the contributions you have made to the organizations you have worked for.
Relevant skills: Highlight your skills which are most relevant to Architecture Intern jobs, to ensure that recruiters see your most in-demand skills as soon as they open your resume.
Qualifications: If your job requires any qualifications such as a professional course or a college degree, mention it briefly in your summary.
Quick tip: Choose from hundreds of pre-written summaries across all industries, and add one to your resume with one-click in our partner's Resume Builder. All written by recruitment experts and easily tailored to suit your unique skillset and style.
Core skills section
Next, you should create a bullet pointed list of your core skills, formatted into 2-3 columns.
Here, you should focus on including the most important skills or knowledge listed in the job advertisement.
This will instantly prove that you're an ideal candidate, even if a recruiter only has time to briefly scan your resume.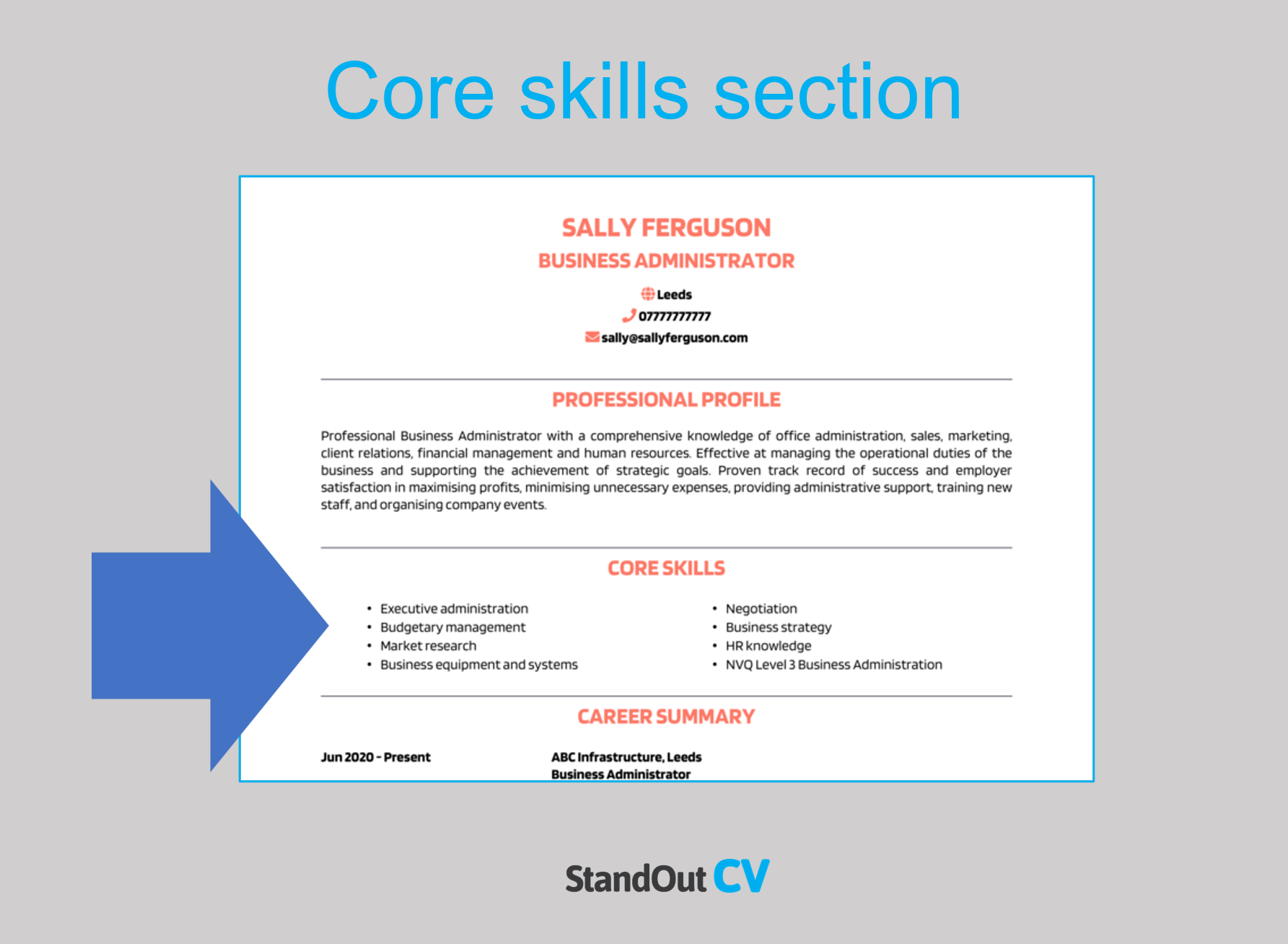 Best skills for your Architecture Intern resume
AutoCAD and Revit – Utilizing industry-standard software like AutoCAD and Revit for creating technical drawings and 3D models.
Sketching and Hand Drawing – Sketching and creating hand-drawn illustrations to communicate design ideas and concepts effectively.
Building Codes and Regulations – Utilizing knowledge of local, state, and national building codes and regulations to ensure compliance in architectural designs.
Construction Documentation – Creating accurate construction documents, including plans, elevations, sections, and details.
Sustainable Design – Utilizing knowledge of sustainable design principles, green building practices, and energy-efficient strategies to create environmentally-friendly designs.
Spatial Planning – Organizing and optimizing interior and exterior spaces to meet functional and aesthetic requirements.
Model Making – Creating physical architectural models using various materials to showcase design concepts.
Stakeholder Communication and Presentation – Presenting design ideas to clients, stakeholders, and team members.
Cross-functional Collaboration – Working collaboratively with architects, engineers, and other professionals involved in the design process.
Problem Resolution – Addressing design challenges and finding creative solutions.
Quick tip: Our partner's Resume Builder contains thousands of in-demand skills for every profession that can be added to your resume in seconds – saving you time and greatly improving your chances of landing job interviews and getting hired.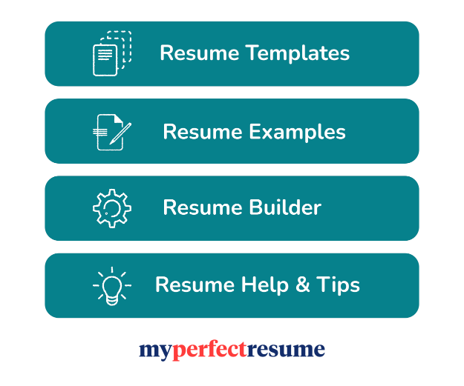 Work experience
Congratulations on successfully capturing the recruiter's interest with your attention-grabbing summary! Now, it's time to showcase your workplace impact by providing a detailed list of your previous job experiences and achievements.
If you have significant experience, consider highlighting the most recent few years to condense this section. However, for junior job seekers, it's essential to include as much relevant experience as possible, including volunteering and school work placements.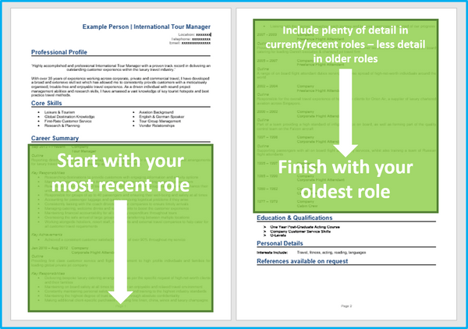 Structuring your jobs
You probably do a lot in your job, so its vital to break all of that information down into a good structure.
Structure your jobs as follows to make it easy for recruiters to skim through and pinpoint the essential info.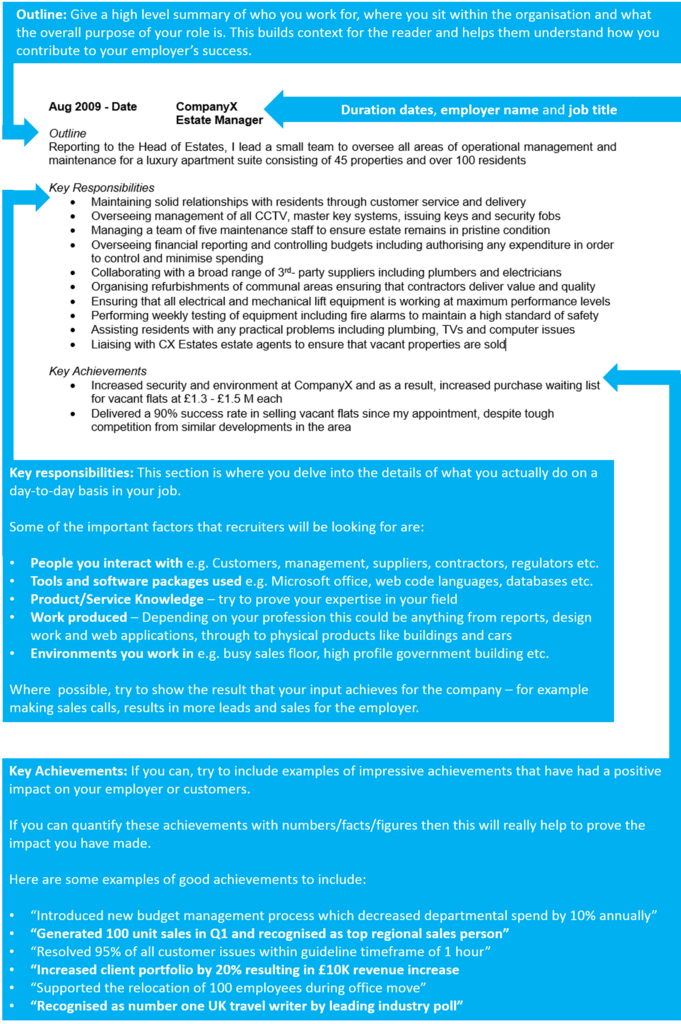 Job outline
Each role description should begin with a qucik summary of the job and company, along with how the job fits into the strucuture of the organization.
Key responsibilities
The bulk of the role description should be comprised of bullet points that explain all of your duties in the job.
Keep the sentences short and simple to make them easy for recruiters to digest.
Key achievements
Finish each role by highlighting some impressive achievements you made whilst in the role.
Anything that benefited the employer can be included from making financial savings, to winning new customers.
Quantify your achievements with facts and figures if you can, e.g. "reduced call wait time by 10%"
Example job for Architecture Intern resume
Outline
Support the design and construction of buildings and structures, for an architecture and engineering firm that provides a wide range of services for clients across multiple market segments, including K-12, government, civic, higher education, and health care.
Key Responsibilities
Collaborate with cross-functional departments in identifying and capturing opportunities that enable significant business growth.
Participate in permitting processes to verify architectural goals, estimates, and schedules.
Assist in creating or refining technical drawings, models, and renderings using CAD software.
Prepare and organize documents, such as construction specifications and project manuals in compliance with industry standards.
Quick tip: Create impressive job descriptions easily in our partner's Resume Builder by adding pre-written job phrases for every industry and career stage.

Education section
After your work experience, add your education section.
If you are an experienced professional, you can keep this part short – adding basic details of each qualification.
If you have little or no experience, bulk this section up by adding more detail and highlight important skills and knowledge for your target jobs.
Additional information
At the end of your resume, you can add any extra information that might be relevant to the jobs you are applying for.
This could be hobbies, interests, publications, clubs or memberships.
This section is optional and doesn't need to be added if you have nothing more relevant to add.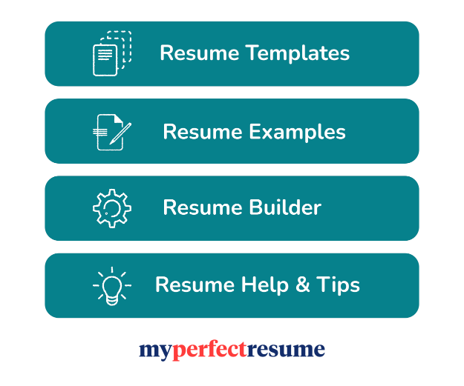 Writing your own winning Architecture Intern resume
A winning Architecture Intern resume should look great, read well, and sell your skillset to hiring managers.
If you follow the steps above, you should be able to bag yourself a top job in no time.
Good luck with your job search!